A Star Wars rumor offers up that the Obi-Wan Kenobi series coming to the Disney Plus streaming service will feature the Grand Inquisitor played by Rupert Friend.
The info comes from the Star Wars fansite Bespin Bulletin who heard the news from a couple of different inside sources.
It's claimed that one of the site's sources stated Rupert Friend is an Inquisitor who sports white make-up, with a second source offering that Friend is the Grand Inquisitor.
The site also says Obi-Wan Kenobi will feature at least three Inquisitors, with the other two played by Moses Ingram (The Queen's Gambit) and Sung Kang (Fast and Furious: Tokyo Drift).
It's claimed that both Friend and Kang spent a lot of time in the makeup chair, more so than Moses Ingram where it's speculated she will look more like her normal self, with it added that of the three, Moses Ingram's Inquisitor is the most important as "she could prove to be pivotal to a plot point within the series." It's further said that Moses Ingram is probably playing a new Inquisitor character to the Star Wars lore.
In the Star Wars Rebels animated series, Jason Isaacs voiced the Inquisitor.
Rupert Friend is known for the Homeland TV series and Hitman: Agent 47.
Update: Moses Ingram, Rupert Friend, and Sung Kang are confirmed for the cast.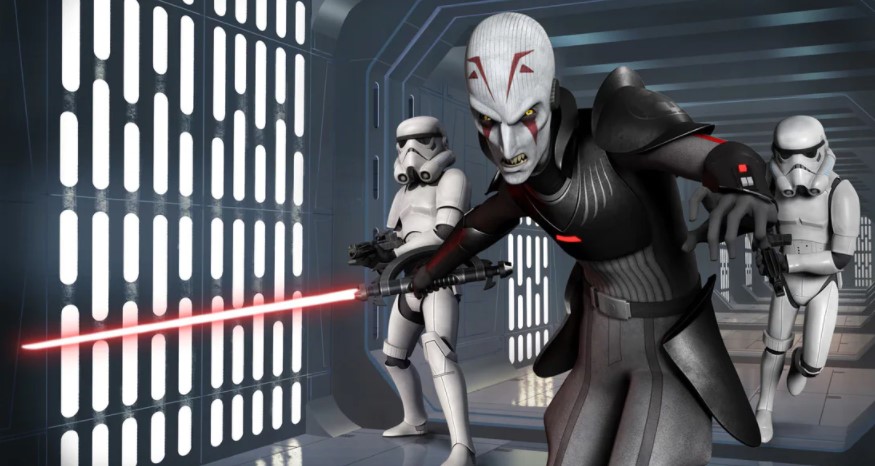 StarWars.com officially describes the Inquistor as:
Not much is known about the Empire's Grand Inquisitor. A Pau'an male, he was tasked by Darth Vader to hunt down any surviving Jedi Knights. The Inquistor was an intimidating figure, dressed in all black and wielding a red, double-bladed lightsaber. After several encounters with Kanan Jarrus and his Padawan Ezra Bridger, the Inquisitor died in a lightsaber duel with Kanan – but warned the rogue Jedi that his victory had unleashed something terrible.
Obi-Wan Kenobi stars Ewan McGregor who returns as the titular character, with Hayden Christensen also back as Darth Vader. The series is suggested to get released in May or June.