Disney and LucasFilm released a new image for Star Wars: The Rise of Skywalker that offers the characters are a bit confused about something.
Could it be they just finished watching Rian Johnson and Kathleen Kennedy's The Last Jedi?!
The pic features John Boyega as Finn, Joonas Suotamo as Chewbacca, Daisey Ridley as Rey, Anthony Daniels as C-3PO and Oscar Isaac as Poe Dameron along with the Millennium Falcon in the background, with the group looking at something in the yonder apparently really confused or at the least wondering what is going on (via the NY Times).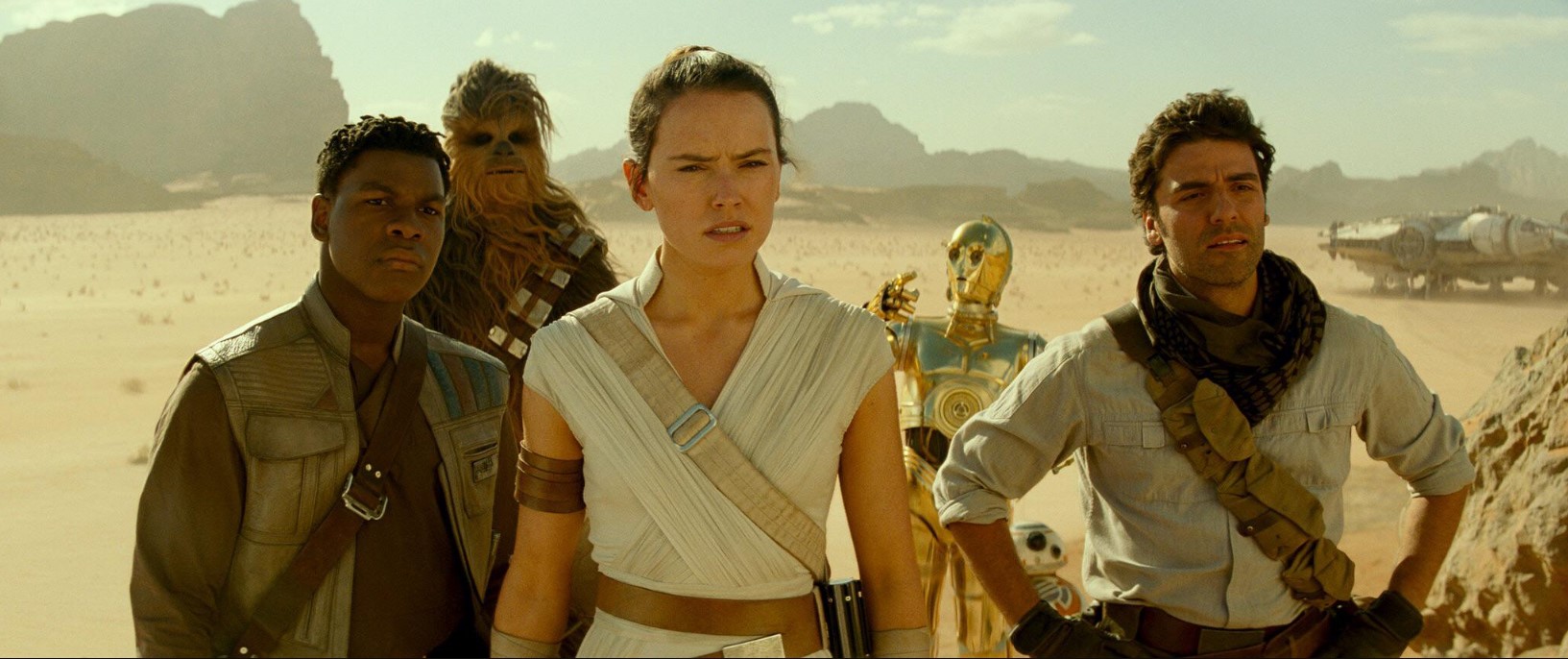 What is known about Star Wars: The Rise of Skywalker?
Some things pointed out in the article include that:
• J.J. Abrams confirms some time has gone by since The Last Jedi
• More of the heroes will be seen together in scenes
• More conflict will be seen between Kylo Ren and General Hux
• Palpatine appears to be "operational"
• Lando appears to be a good guy
• Carrie Fisher will be back with footage from The Force Awakens
• Keri Russell plays Zorri Bliss, a new character (previously described as a friend to Poe and a criminal)
• Richard E. Grant plays Allegiant General Pryde in the First Order
• Naomi Ackie plays Jannah, a caped fighter who joins the heroes in the battle against the First Order
• A new droid debuts with D-O
Star Wars: The Rise of Skywalker opens December 20, 2019. Watch the new trailer below.