According to a new rumor, it sounds as if the Disney Plus Star Wars Obi-Wan Kenobi series has basically dropped Luke Skywalker in favor of having Princess Leia as a focus of the plot of the show.
In Star Wars lore, following Revenge of the Sith, Obi-Wan Kenobi takes the baby Luke to Tatooine to guard over him and becomes the hermit we know from A New Hope, while baby Leia is taken under the care of Senator Bail Organa to Alderaan where she became the princess.
Well, the rumor offers that the young Princess Leia will be the driving force behind the plot of the Obi-Wan Kenobi series, and apparently not Luke Skywalker who Obi-Wan has been charged to protect.
Cinelinx offers details on the Obi-Wan Kenobi characters where the site also states Vivien Lyra Blair (Bird Box, We Can Be Heroes) has been cast in the role of the young Leia:
Leia is pretty much the impetus for the whole show and what gets Obi-Wan (Ben) into another adventure.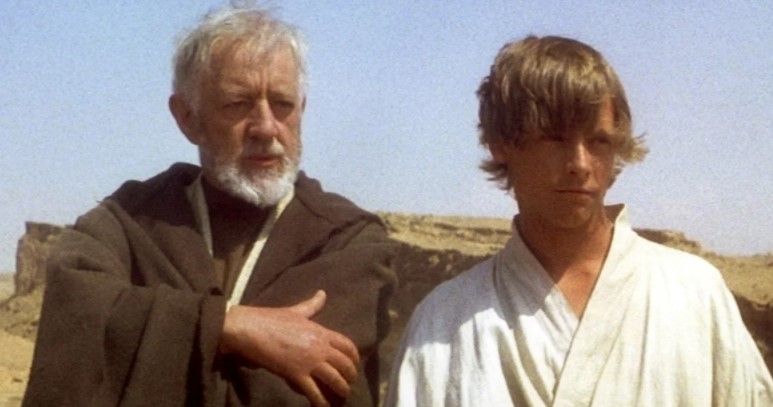 Disney again ditching Luke Skywalker
The news of Disney again ditching Luke shouldn't be all that surprising as the Obi-Wan series hails from Kathleen Kennedy who was behind the awful Disney Star Wars movies and not Jon Favreau who was responsible for the fan-favorite The Mandalorian series and the Luke Skywalker surprise appearance at the end of Season 2.
So similar to The Last Jedi where Luke throws away the lightsaber we see Kennedy throws away the young Luke in Obi-Wan.
Further details from the rumor include that a few characters who initially appeared in Star Wars Rebels will appear in the Obi-Wan series including that Sung Kang is playing one of the Inquisitors, the Fifth Brother.
Sung Kang recently made mention of being on set which featured Darth Vader and other Jedi:
"There's this feeling of legacy… there's this kind of shared spirit and this passion of why we wanted to come into Hollywood."

F9 star Sung Kang shares how special it is to be on a #StarWars set for Obi-Wan Kenobi. pic.twitter.com/5VZnKB4IJt

— Rotten Tomatoes (@RottenTomatoes) July 15, 2021
It has been rumored that the Obi-Wan Kenobi series is also casting a young Luke Skywalker, but again, according to this rumor, it sounds as if Obi-Wan has to leave Luke and Tatooine behind (and potentially in danger) in order to protect the young Princess Leia.