Just as I have been reporting since the release of The Last Jedi, Star Wars is indeed a failure which is confirmed by a stunt coordinator who opens up about problems working at Lucasfilm involving Star Wars, The Mandalorian and The Book of Boba Fett.
Following The Book of Boba Fett losing at the Emmy's for "Outstanding Stunt Coordination For A Drama Series" to Netflix's Stranger Things (Boba Fett did win for "Outstanding Special Visual Effects"), stunt coordinator Ryan Watson posted comments and a video on Instagram describing his frustrations where he also confirmed he is not returning for The Mandalorian Season 3 (via Bounding Into Comics).
Related: Toy insider confirms Star Wars merchandise is a huge bust.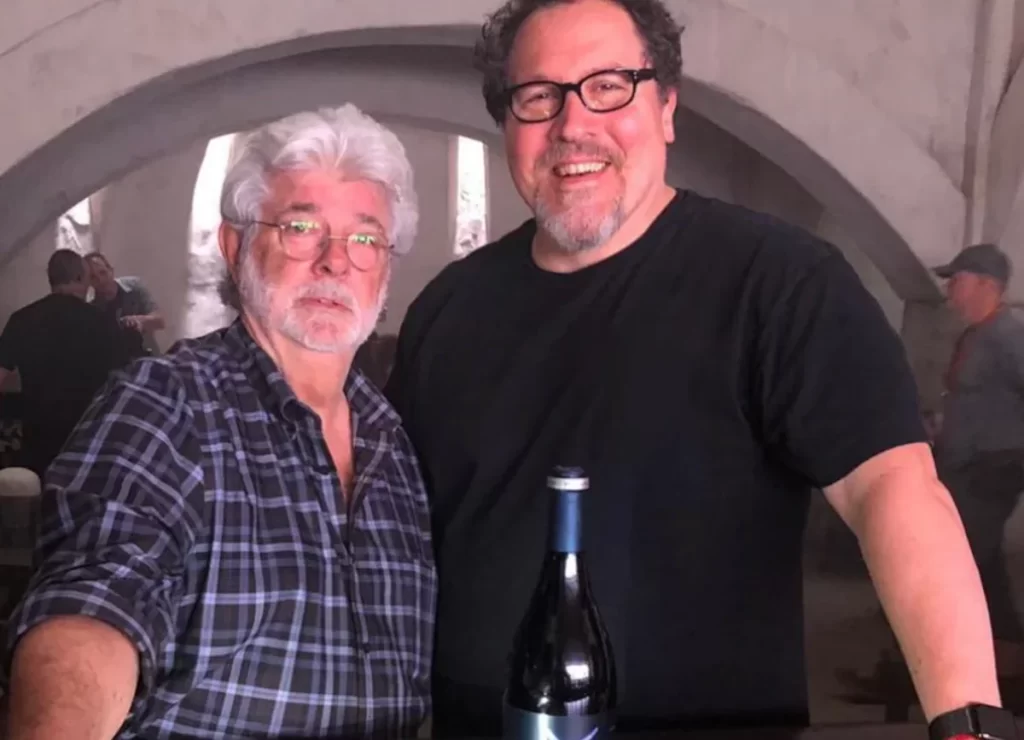 Jon Favreau saved Star Wars from "a failing franchise" and a "dying brand"
The first post sees Ryan Watson give kudos to The Mandalorian creator Jon Favreau and says they brought back Star Wars from a failing franchise and also reinvented a dying brand, which of course refers to the failure of Kathleen Kennedy's Disney Star Wars Trilogy.
Note: The comments have been edited for clarity.
"The Emmy's were yesterday, and Star Wars lost… We won because Jon Favreau let us do it. Thank god for you, sir, I wish I could tell you how much I love you; so I will tell you now. To my stunt team, I love you all so much! We were the underdogs and we will forever be remembered in Star Wars history," wrote Watson.
Watson continued, "I will forever be thankful to him who stood by us all against all the naysayers and easily offended that big business brings… I shout out to Disney, nobody did like we did and I am so proud of the true martial artists and stunt performers that made seasons 1 and 2 legendary and we made history! We brought back Star Wars from a failing franchise and we should all be proud."
Watson added, "We had Mozart in our blood and the salieres of the world tried to tell us we it was our fault!! Our art stood strong and forever we will be remembered as the best action Star Wars ever had. Mozart died thinking he was a failure but the audience has spoken and forever we will be remembered as reinventing a dying brand…
"If only big corporations could see the beauty that we gave the world…" continued Watson. "The corporate world for some reason just can't take it. Art is untamable. This was 100 percent, Jon Favreau. Thank you Master Fav for having vision. I'm sorry that even you with your artistic genius has to face the corporate machine."
Watson also mentioned Gina Carano in the comments and said that she got screwed over and again mentions her below in the video comments.
"So I just got called by Disney for saying how I feel. Ask Colin Wilson why he started this mess. Ask a lot of fans of Gina Carno how they feel about my post. She got screwed over, too. Ask Mr. Wilson why he started this mess in the first place. I love my art and the fans loved it, too," commented Watson.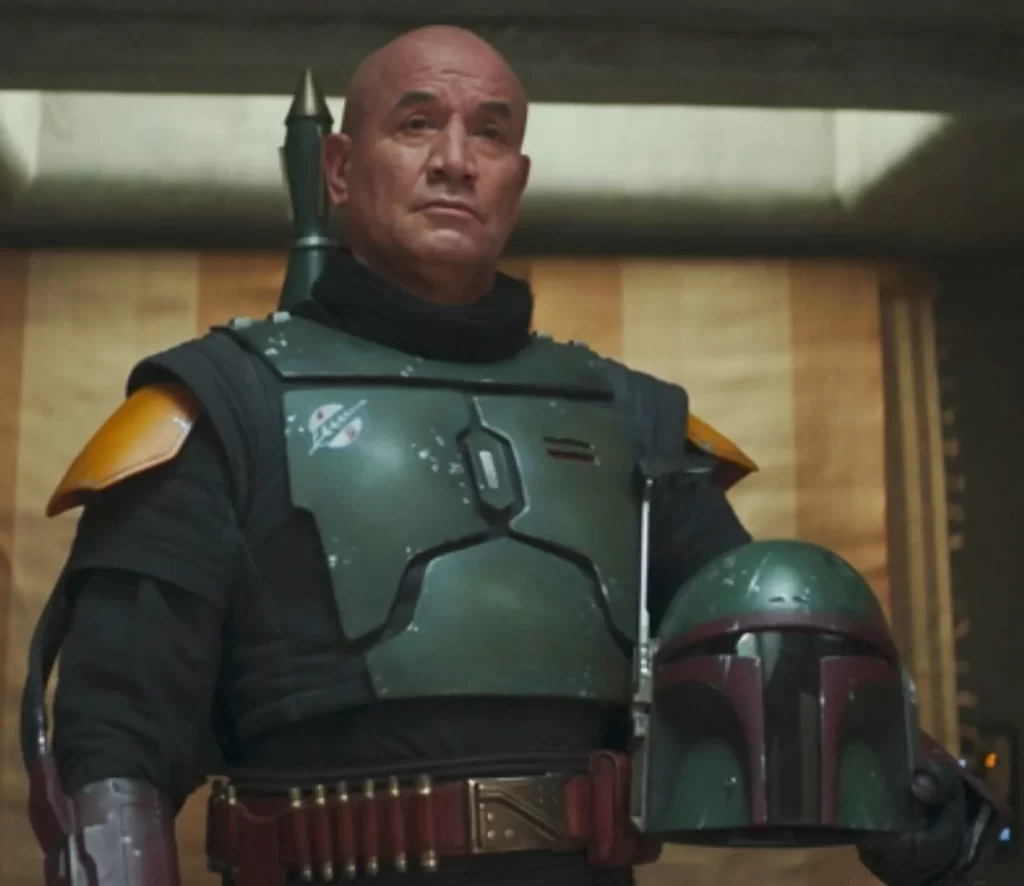 Boba Fett "didn't do so well… looks like sh-t"
In a follow-up video, Ryan Watson opened up further where he made it clear his problems were not with the stunt teams but with Disney.
"I was pointing out the frustration that happens with every stunt coordinator. JJ Dashnaw is a wonderful stunt coordinator," explained Watson. "I worked with him on [The Book of Boba Fett]. He's a great guy who knows what he's doing, and the guys he used were a lot of the guys I used, so it wasn't about that. What it's about is how sometimes it's like you can get a winning formula, and then for some reason, they just try to change it."
Watson continued, "My team and myself, I was done wrong and not by Jon Favreau, he supports me. I love you. I hope this doesn't hurt our relationship, but what I was trying to get at is that it seems that every time you get something good… Seasons 1 and 2, I did [of The Mandalorian]… Boba Fett didn't do so well, and it wasn't because of JJ Dashnaw – it was because as stunt people we do not get listened to on how to shoot action.
"And it just amazes me that, especially at Disney, they have these people that are trying to shoot what we choreograph," he said. "We make up the action and a lot of times we don't have a say in how it's shot."
Ryan Watson continued by comparing what happened with Boba Fett to the 80s The Cannonball Run movie with Jackie Chan and also mentions Chinese Kung-Fu movies and Donnie Yen.
"If anyone remembers back in the old days of The Cannonball Run, when Jackie Chan was brought out to America, the American filmmakers didn't listen to him and the action looked like sh–t," said Watson. "And that's exactly what happened on Boba Fett."
Watson added, "If Dashnaw was second unit directing or myself were second unit directing, it would have never looked like shit. And it's too bad that these companies don't realize it, and I don't apologize for saying that, because it's true.
"Why don't you guys listen to the masters and the artists on what we do?" Watson questioned. "Whether it's special effects, whether it's the stunts, or the building of the sets. These are all great artists, but there's always someone who comes in and goes, "Nah, nah, I wanna put that there or whatever…
"Same thing with the choreography," he added. "[They say,] 'Let's just do this here,' — you don't know what you're talking about."
Watson also used heart surgery as an example of his thoughts.
"I can't imagine someone going up to a surgeon during open heart surgery and going, 'Hey, you sure you wanna cut that artery right there? I'd like to cut it over there,'" he said.
"And that's why movies, sometimes fail," Watson explained. "Because they don't listen to the artists and the business side of it takes effect and it doesn't work. It's just frustrating because I felt I was done wrong there.
"I'm not stunt coordinating over there anymore and I was never given a reason, so this whole thing is actually on the producer, whose name I'm not going to say out of respect because we are always respectful," said Watson.
Watson proceeded to again talk about Gina Carano who was fired from Star Wars over controversial social media posts where recently Gina Carano deleted her Twitter account.
"They got rid of Gina Carano, she was well-liked," he said. "So, that's all I was saying."
Watson continued: "Let us do our job. Let stunt people do it. We know what we're doing. They do it in Hong Kong and it blows our movies away. Donnie Yen gets to have a say in what he does, they don't come in and change his shit. Quit changing our s–t. We're making you look good. Quit making yourself look bad. This is your fault."