Currently, the best series on TV is Star Trek: Picard Season 3 which airs on the Paramount+ streaming service and it's phenomenal.
Yeah, Season 1 sucked big time and Season 2 is pretty much trash, but Star Trek: Picard Season 3 ignores those episodes and blasts off fully engaged to the final frontier.
You don't have to watch the first two seasons, and if you haven't, don't bother, as you can jump right into Star Trek: Picard Season 3 and not miss a beat.
If you have also been turned off by Star Trek being woke, worry no more as Season 3 is epic and there is loads of payoff if you are a big fan of The Next Generation. And I mean loads. And if you're new? It's still a great season as it also introduces new characters and it doesn't shit all over the original characters à la Disney Star Wars and Marvel.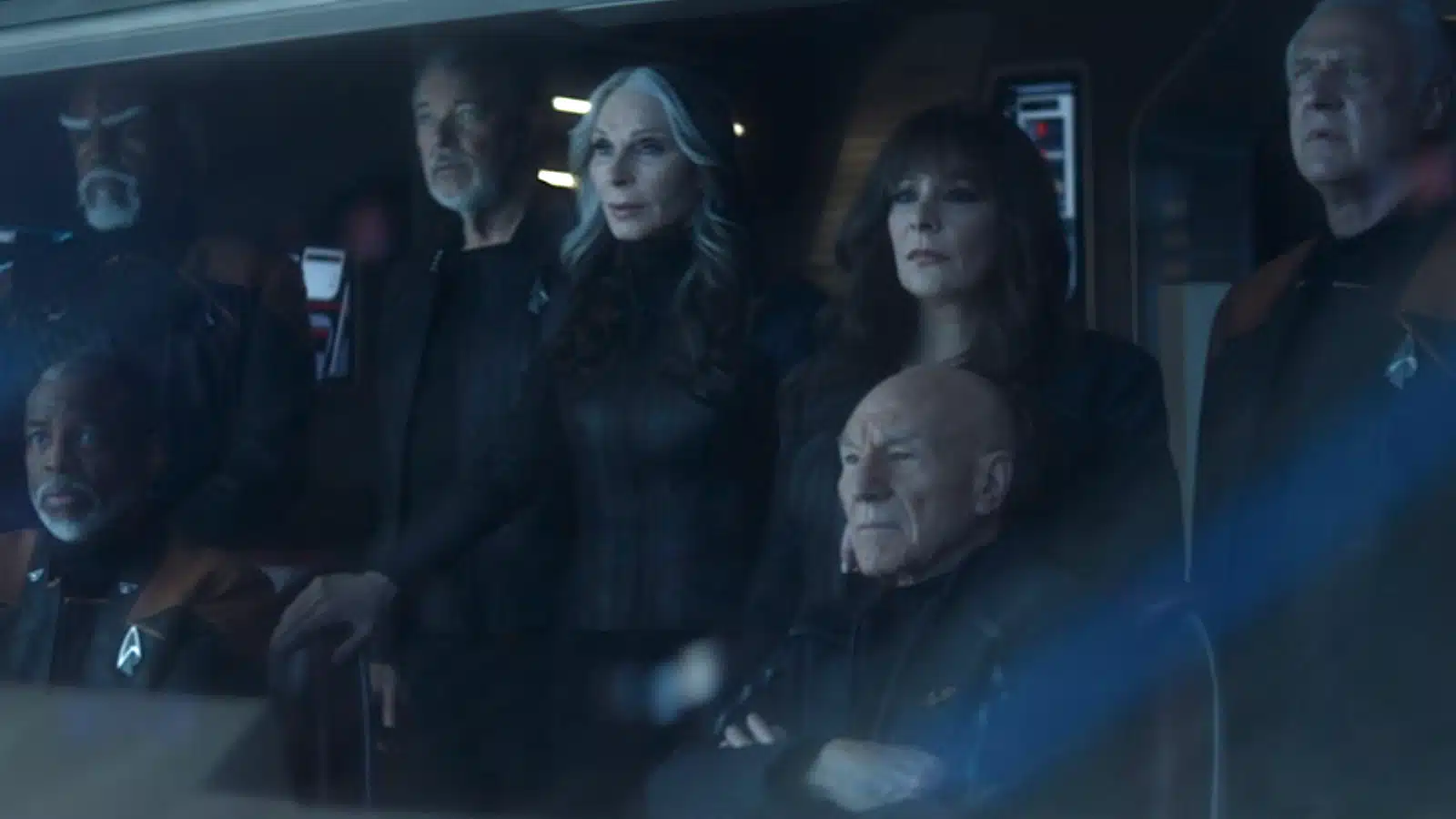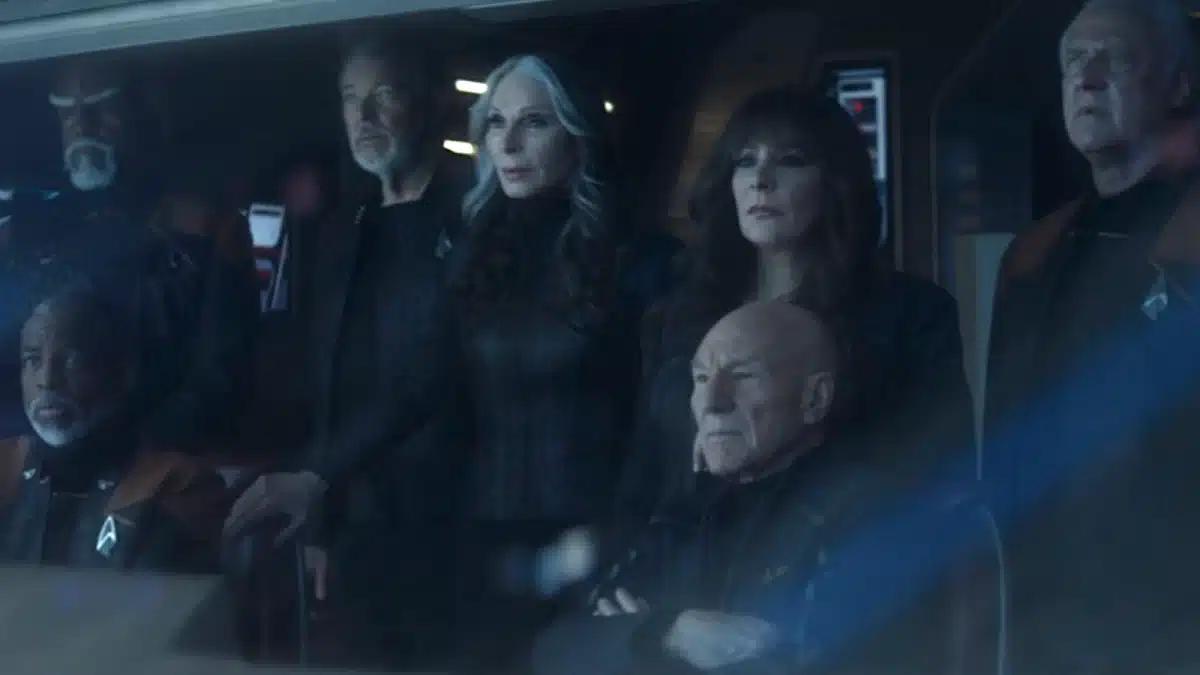 Star Trek takes the Cobra Kai approach
What they've done with Star Trek: Picard Season 3 is what the creators behind the Cobra Kai series have done: they've brought in the old with the new and created something wonderful that makes everyone happy. I always recommend fans go over to THR and read the guest column by Cobra Kai creator/writer/producer Hayden Schlossberg on "Rules for Successfully Rebooting Classic IP," which should be a must-read for everyone in Hollywood.
Star Trek: Picard Season 3 also marks the first time a Star Trek series has cracked the Nielsen Top 10 streaming ratings, so let's hope following the conclusion that some sort of "Star Trek Legacy" is announced (Jack Crusher needs to be at the helm!).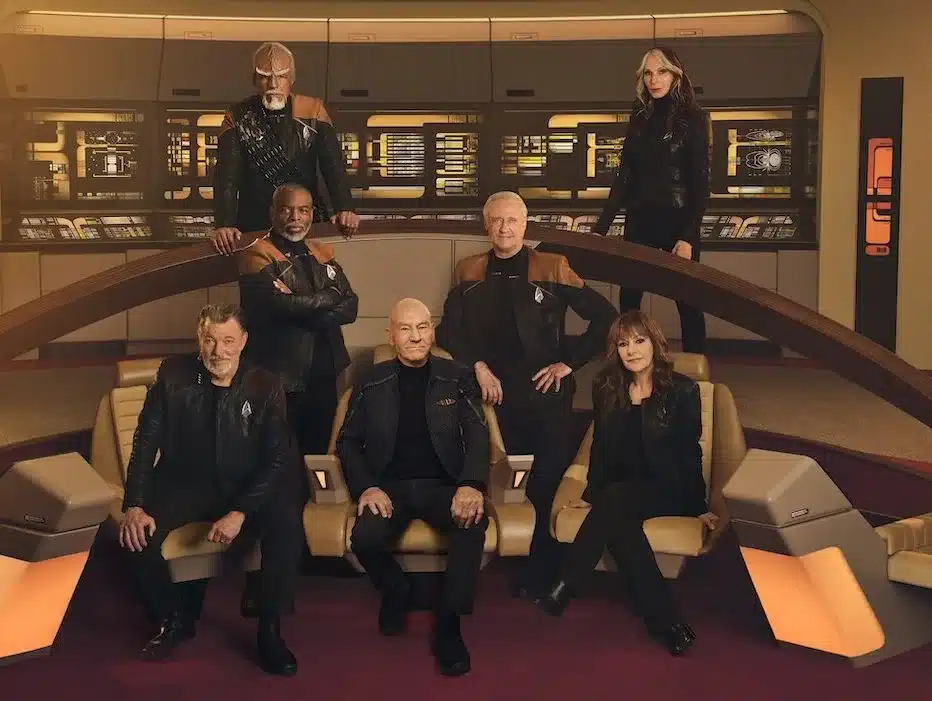 Terry Matalas is the showrunner
The Star Trek: Picard Season 3 showrunner Terry Matalas has also been active on Twitter and has been fielding fan questions and retweeting reactions. I'm not familiar with Matalas, but he's quickly become a new favorite, so anything he is involved with going forward, I'll be checking out.
Terry Matalas' credits also include, according to IMDB, the 12 Monkeys TV series, the MacGyver reboot, Nightflyers, and Blood Drive. There is also a stat listed about him where he built one of the most authentic Back to the Future DeLorean replicas, which was so good that based on the quality of the work, he was selected to take on the restoration of the original car from the movie, so his dude sounds like a super fan.
Variety also has a good interview on how they rebuilt that iconic set piece.
Check out some tweets below.
Star Trek: Picard Season 3 finale airs Thursday, April 20th at 3am and they are airing the last two episodes in theaters, if you were lucky enough to get tickets and be from one of the limited cities involved.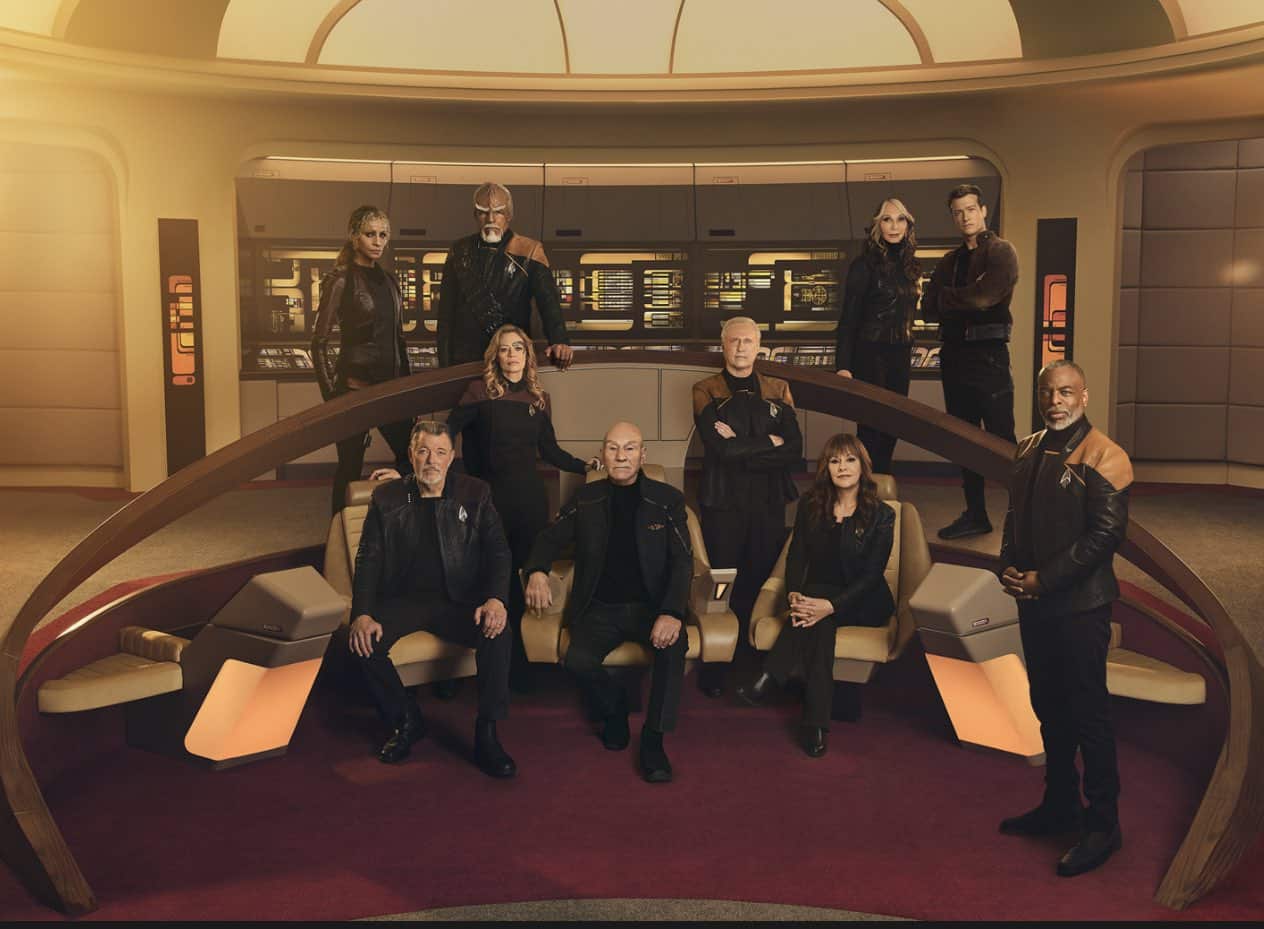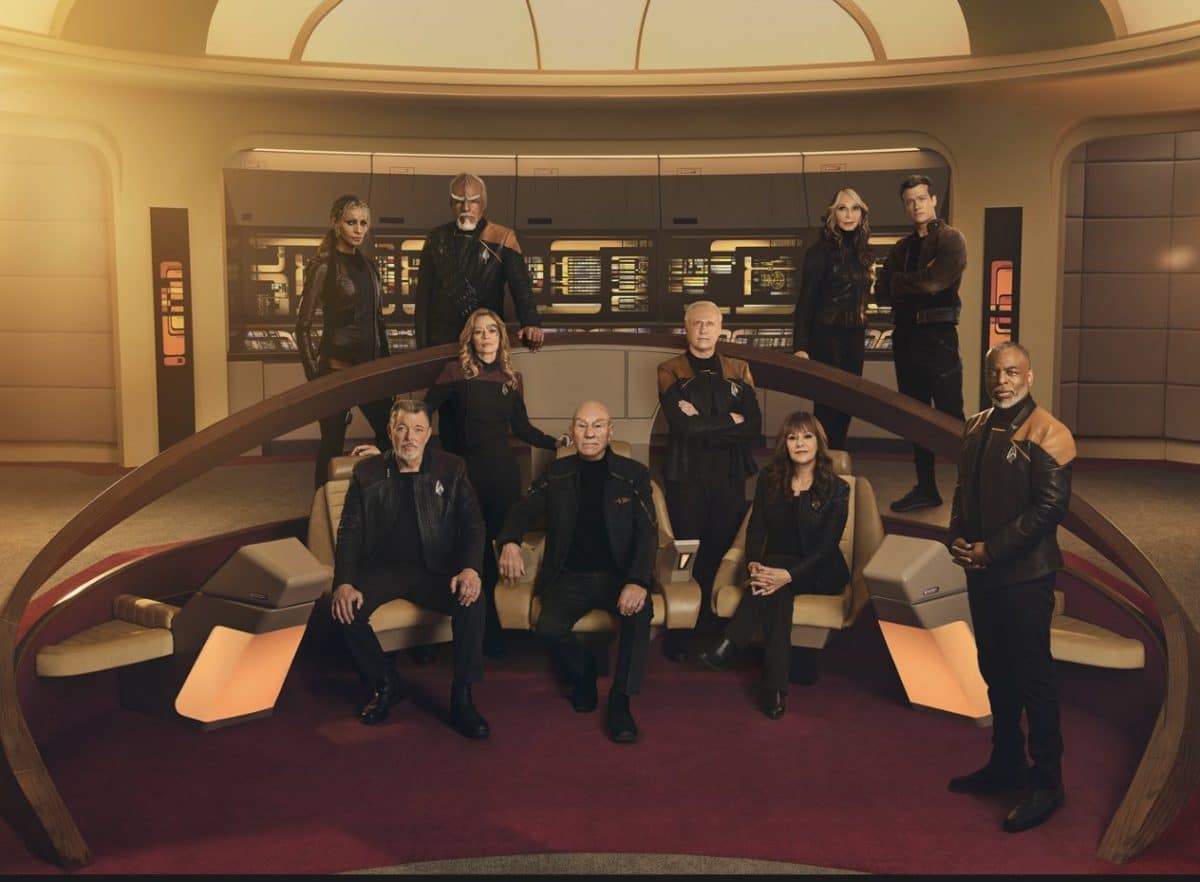 Terry Matalas tweets about Star Trek: Picard Season 3:
One last ride… pic.twitter.com/N16BObhXaj

— Terry Matalas (@TerryMatalas) April 8, 2023
Terry, was this the moment you teased about a year ago; [paraphrasing] 'something I wanted to see/film for a long time finally happened' or is that yet to come?

— Starfleet Sohail 🖖🏽 Starfleet Museum Curator ✨ (@starfleetboy) April 14, 2023
It's a very full hour. https://t.co/m4hD3CdyWH

— Terry Matalas (@TerryMatalas) April 14, 2023
What DIDN'T he do?

— Terry Matalas (@TerryMatalas) April 14, 2023
We came up with this in rehearsal. I love playing with this cast. Director's dream. https://t.co/LYzrsCOXQf

— Terry Matalas (@TerryMatalas) April 14, 2023
They are. They're doing it.

— Terry Matalas (@TerryMatalas) April 14, 2023
The device Vadic cut her hand off on sent a subspace signal to the Collective so they could communicate. You saw the back of the HandBoss's head this episode. Stay tuned… https://t.co/cRIYVws1NO

— Terry Matalas (@TerryMatalas) April 14, 2023
All I will say is… that wasn't a nebula. Stay tuned. https://t.co/nMcr8q69Qr

— Terry Matalas (@TerryMatalas) April 14, 2023
That was an alternate faction of the Borg from an alt timeline. History was not rewritten. The Real Borg were still in the Delta Quadrant after poisoned by Janeway. Agnes Nice Borg are distracted guarding a trans warp conduit across the galaxy. Shaw explains this in 304. https://t.co/mG0mZ8am1p

— Terry Matalas (@TerryMatalas) April 14, 2023