Fans aren't too happy with this announcement, but Paramount has announced Alex Kurtzman has signed a new overall deal that includes Star Trek and extends his contract through 2026.
I have to side with the fans with this one as Alex Kurtzman is behind Star Trek: Discovery (Season 3 was awful), Star Trek: Picard (I couldn't get past episode 1), the goofy Star Trek: Lower Decks animated series, and whatever else they have planned on Paramount Plus.
It could be a case similar to Disney Star Wars, in that it's so bad that no one wants to take the franchise over, so maybe Paramount is stuck with Kurtzman similar to how Disney has been stuck with Kathleen Kennedy on Star Wars.
Hopefully, Paramount execs chime in and attempt to right everything that is wrong with Star Trek (which is everything).
Check out the official announcement below.
Press Release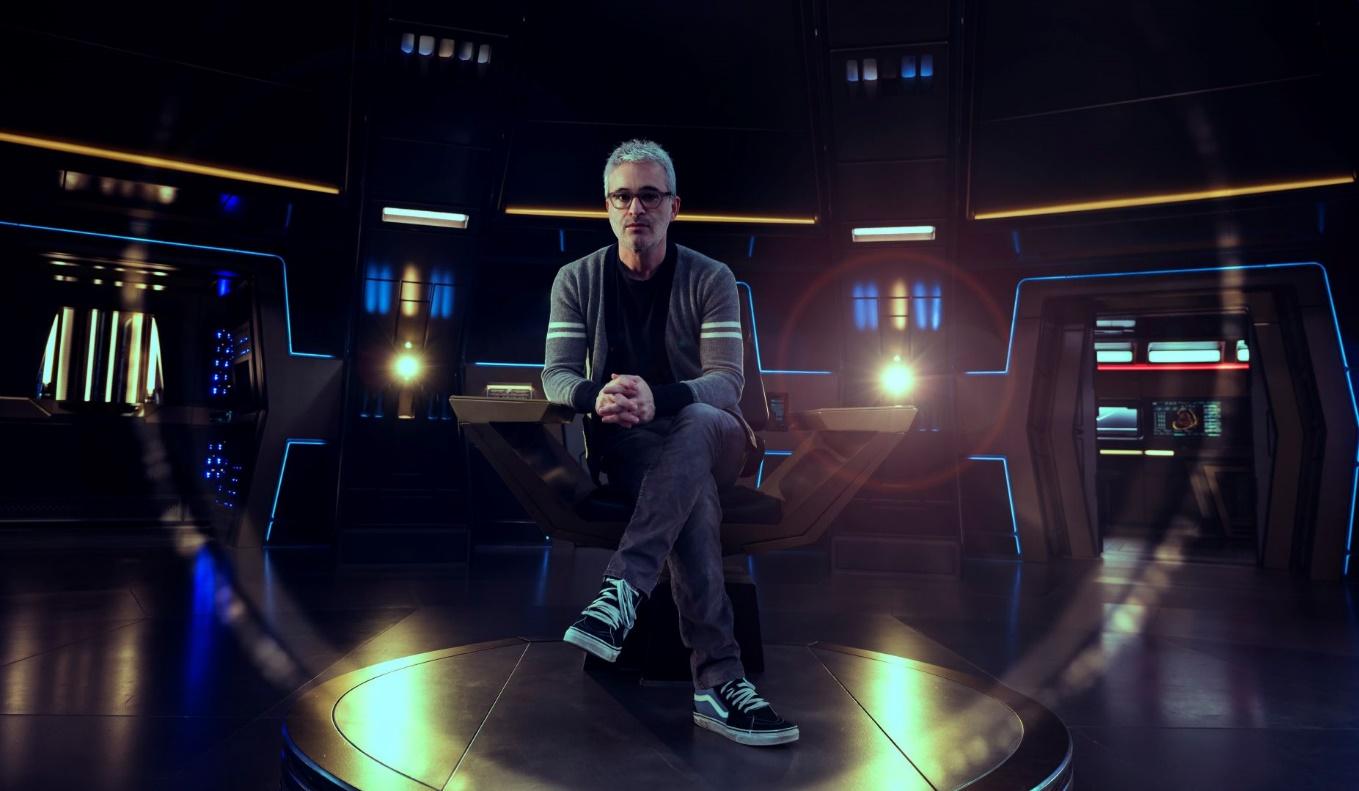 ALEX KURTZMAN SIGNS NEW OVERALL DEAL WITH CBS STUDIOS
New Deal Keeps Him at the Helm of the "Star Trek" Franchise and Expands his Secret Hideout Banner
Architect of the CBS Studios/Paramount+ Star Trek Universe and
Prolific Writer/Producer/Director for Broadcast, Premium Cable and Streaming
Extends Agreement with CBS Through 2026
LOS ANGELES — CBS Studios announced today a new overall development and production deal with prolific writer, producer and director Alex Kurtzman and his production banner, Secret Hideout, through 2026. Heather Kadin will continue to lead the Secret Hideout content team, along with senior vice president Aaron Baiers and director of development Robyn Johnson. Under this new deal, Secret Hideout will expand to include new executives for the growing slate of shows and development.
In the agreement, CBS will have exclusive rights to develop and produce Secret Hideout content on all platforms. Kurtzman, one of the leading creative voices in the entertainment industry, is known for his ability to bring complex source material, recognizable IP and original stories to screens with relatable, character-driven narratives that reach broad global audiences and receive critical acclaim.
Since aligning with the Studio in 2016, Kurtzman and Secret Hideout have produced a wide range of sophisticated and compelling content across all platforms: the growing Star Trek universe on Paramount+ that now spans five series in both live-action and animation; an award-nominated limited series THE COMEY RULE for SHOWTIME; and the upcoming SHOWTIME drama THE MAN WHO FELL TO EARTH.
"Extending our valuable partnership with the brilliant Alex Kurtzman and Secret Hideout has been a top priority for CBS and Paramount+," said George Cheeks, President and CEO of CBS. "Alex's vision and leadership of the Star Trek franchise and his ability to create artistic and commercial series across all platforms put him in a special class of creative talent. His substantial accomplishments at CBS and the spirit of collaboration we enjoy with his team are greatly valued and we are excited to build on his already impressive slate far into the future."
"Alex and Secret Hideout have been extraordinary partners who, through their prolific output of high-quality shows, have allowed our studio to grow exponentially," said David Stapf, President, CBS Studios. "Alex's vision and breadth of interest is unmatched as he and his team have re-ignited the Star Trek franchise with five (and counting) brilliantly unique series, while at the same time creating long-running hit series for both the Network and premium spaces. As an artist, Alex does it all. Not only is he a visionary who creates worlds, he has that rare skill of being able to write, direct, produce and inspire those who work with him to be the best version of themselves. We are so grateful to be extending our relationship together."
With respect to the agreement and relationship, Kurtzman said, "CBS Studios has been my home for over a decade because the incomparable David Stapf always finds a way to demonstrate his decency and creative passion, not just for the work we do, but for the many people who do it. In David Nevins, I've found a rare breed executive with auteur taste and the guts to take chances, who's encouraged us to create premium streaming and cable that pushes boundaries. And over the last year, I've had the extraordinary privilege of being eyewitness to the steady leadership George Cheeks has brought to CBS. He's guided Secret Hideout, and me personally, with thoughtful care and strategic brilliance, as the rules of our business grow and change daily. As Secret Hideout expands its footprint across ViacomCBS, I can imagine no greater partners, and I'm so excited to tell more stories together for years to come."
Under the new pact, Kurtzman will remain at the helm of the growing "Star Trek" franchise for the next six years. The "Star Trek" universe includes the award-winning STAR TREK: DISCOVERY; the critically acclaimed STAR TREK: PICARD, featuring Sir Patrick Stewart reprising his iconic role as Jean-Luc Picard; STAR TREK: LOWER DECKS; the upcoming animated STAR TREK: PRODIGY, in partnership with Nickelodeon, that will expand the franchise to young audiences; and for 2022, STAR TREK: STRANGE NEW WORLDS, featuring beloved characters Pike, Spock and Number One. In addition, Secret Hideout is in development on a "Star Trek" project based on "Section 31," with Michelle Yeoh attached to star.
Star Trek's television universe also has an expansive world of digital content across podcasts, websites and social content, as well as a robust portfolio of global consumer products spanning the Star Trek universe in gaming, publishing, collectibles, toys, apparel, collaborations and more across all retail channels. Kurtzman will continue to work across ViacomCBS divisions to expand all ancillary Trek products and will hire a franchise manager to report to him.
Kurtzman's wide-range of credits include executive producer of the limited series THE COMEY RULE based on the James Comey book A Higher Loyalty, which premiered September 2020 on SHOWTIME, in addition to the series "Kavalier and Clay," an adaptation for streaming of Michael Chabon's acclaimed novel The Amazing Adventures of Kavalier and Clay. Kurtzman also serves as an executive producer and co-creator with Jenny Lumet on THE MAN WHO FELL TO EARTH. Based on the Walter Tevis novel of the same name, THE MAN WHO FELL TO EARTH will air on SHOWTIME and feature multiple episodes directed by Kurtzman.
Secret Hideout has a full slate of projects in development for various platforms. Next for Kurtzman and his creative partner Lumet is to write for SHOWTIME "Blackbird: Lena Horne and America," based on the life of the incomparable entertainer and activist Lena Horne, who is Lumet's grandmother. The company is also developing "Scarface and the Untouchable," written by Ben Jacoby for SHOWTIME.
Other projects in development at Secret Hideout are "New York Times at Special Bargain Rates," based on a Stephen King short story (written by Jessica Mecklenberg). Secret Hideout has also optioned multiple books, including The Girl Who Could Move Sh*t with Her Mind by Jackson Ford.
Outside of TV, Kurtzman has co-written some of the decade's biggest films, including "Star Trek," "Star Trek: Into Darkness," "The Amazing Spider Man 2," "Transformers" and "Mission: Impossible III," and has directed films such as "People Like Us." Additionally, he executive produced the romantic comedy "The Proposal," as well as the "Now You See Me" franchise. Overall, his writing and producing credits have earned over $4 billion worldwide.
Secret Hideout is represented by CAA and attorney Michael Gendler.