Netflix has released the trailer for Squid Game: The Challenge which is the new reality series based on the popular TV series of the same name.
As seen in the trailer below, real-life contestants take part in games just like on the television show, albeit without the high stakes of the series.
In Red Light, Green Light, the contestants can be seen running to the finish line in hopes of surviving when one gets shot. However, it isn't real but a from paint a gun. "Oh, shit," the player says.
"Make friends. Make enemies. Make millions. Squid Game: The Challenge, the competition series based on our biggest show ever, premieres November 22," states the video description.
New episodes premiere weekly through December 6th.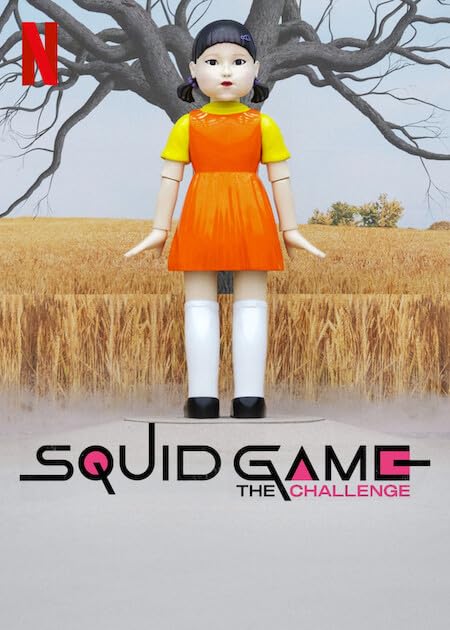 What is Squid Game: The Challenge about?
The synopsis for the 10-episode series offers:
456 real players will enter the competition show in pursuit of a life-changing reward of USD $4.56 million. As they compete through a series of games inspired by the original show – plus surprising new additions – their strategies, alliances, and character will be put to the test while competitors are eliminated around them.
Executive producers include Nicola Brown (The Garden), Tim Harcourt (Studio Lambert), John Hay (The Garden), Toni Ireland (Studio Lambert), Anna Kidd, Stephen Lambert (Studio Lambert), Louise Peet, Nia Yemoh (Studio Lambert), Stephen Yemoh (Studio Lambert).
Watch the trailer: