It seems Marvel and Kevin Feige might be getting flack for the Zendaya Michelle reveal at the end of Spider-Man: Homecoming.
Spoilers follow!
It was actually revealed a while ago that Michelle would say she was "MJ" at the end of the movie in a rumor, which we see came true.
The end of Spider-Man: Homecoming sees Michelle appointed the new team captain and she says her friends call her "MJ."
Obviously it's a reference to Mary Jane Watson in the comic books who is the girlfriend and wife of Peter Parker known as MJ.
The problem is that MJ in the comics is white and has red hair, while MJ in Spider-Man: Homecoming obviously does not and it comes off as racebending.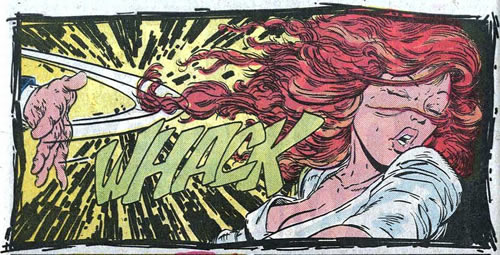 Now you can see below that Kevin Feige defends his use of "MJ" in the movie, stating Zendaya is not playing Mary Jane Watson, but my question for Feige is: Then why even bother calling Michelle, MJ? Feige says it's a homage and a nod, but then my rebuttal would be: So you are never going to use Mary Jane in the MCU? Because if you do, and she calls herself MJ, it comes off as really stupid.
As I previously wrote about, Feige basically just spit in the face of every Spider-Man and Mary Jane fan. We don't need the PC BS, Kevin. Just create new characters. I have to say, this is the first time I've ever been disappointed in Kevin Feige.
Here's what Feige had to say about the MJ thing (via Collider):
Via Den of Geek:
"In setting up this will be a very different thing, she's not Mary Jane Watson, that's not who the character is. But giving her the initials that remind you of that dynamic certainly is intriguing about what could go forward."
Via IGN:
"We never even looked at it as a big reveal necessarily but more of just a fun homage to his past adventures and his past love. She's not Mary Jane Watson. She never was Mary Jane Watson. She was always this new high school character, Michelle, who we know there's an "M" in Michelle and an "M" in Mary. [laughs] So we're so clever and we thought, 'Wouldn't it be neat if her initials were MJ?' And then I think it leaked that she would be playing MJ and then it became a whole headache for Zendaya to have to navigate. It was never a big, 'Oh my God, it's a big reveal!' There are big reveals in the movie. That's not one of them."

"She's not Mary-Jane Watson. Is she going to date Peter? Are they going to fall in love? She seems to be intrigued with him. There's a nice chemistry there. Who knows what will happen in the future films?"
I suppose if Kevin Feige didn't think it was a big deal then he must not be a Spider-Man fan himself. Ask Karen Gillan if being a red head isn't a big deal, Kevin?
Again, if she's not MJ why even bother? All this does is piss off the fans. You had to know that was coming. Do you care?
"Spider-Man: Homecoming" is directed by Jon Watts starring Tom Holland, Zendaya, Michael Keaton, Donald Glover, Jacob Batalon, Laura Harrier, Tony Revolori, Tyne Daly, Bokeem Woodbine, with Marisa Tomei, and Robert Downey Jr.
Synopsis:
A young Peter Parker/Spider-Man (Tom Holland), who made his sensational debut in Captain America: Civil War, begins to navigate his newfound identity as the web-slinging super hero in Spider-Man: Homecoming. Thrilled by his experience with the Avengers, Peter returns home, where he lives with his Aunt May (Marisa Tomei), under the watchful eye of his new mentor Tony Stark (Robert Downey, Jr.). Peter tries to fall back into his normal daily routine – distracted by thoughts of proving himself to be more than just your friendly neighborhood Spider-Man – but when the Vulture (Michael Keaton) emerges as a new villain, everything that Peter holds most important will be threatened.