The Simpsons have entered the endgame - those that are left - as Thanos pays a visit to Springfield and uses his Infinity Gauntlet to turn the family to dust!
The intro from Sunday's episode features Maggie giving Thanos her pacifier, which the Great Titan uses to complete the Infinity Gauntlet; Thanos then makes Homer, Marge, Bart and Lisa disappear!
Guardians of the Galaxy's Pom Klementieff, who plays Mantis, noticed the video on the Russo brothers' Instagram account as she commented, "Omg omg omg aaaaahhhhhhh."
Another fan added in the Russo brothers' comments, "Jokes on you all Maggie is going to kill Thanos."
While another said, "Doctor Strange saw Maggie in his vision. She is the key to ending Thanos!"
A fan also remarked on the Fox YouTube page, "Maggie, Daughter of Thanos."
Some fans are also stating that the promo offers the Disney-Fox deal is done, as The Simpsons will now be owned by the house of the mouse, but there isn't any confirmation the deal has happened, though there has been talk of it being completed by the end of January. 
The Disney purchase of Fox not only includes The Simpsons but the X-Men, Fantastic Four, the James Cameron Avatar franchise and more.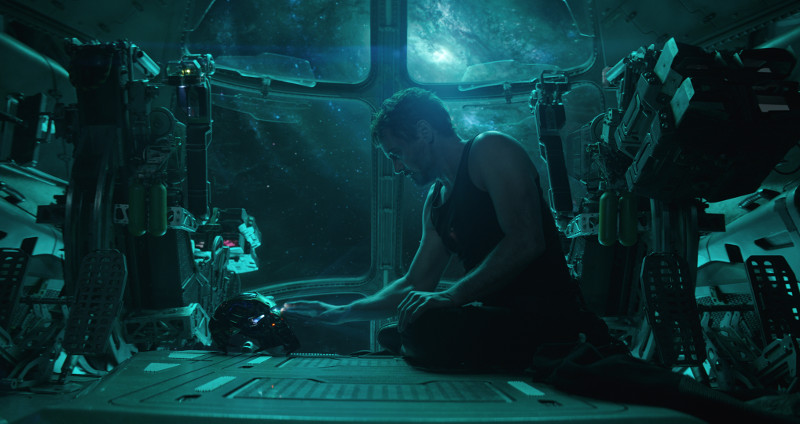 The Avengers: Endgame gets released April 26, 2019 directed by Joe and Anthony Russo starring Robert Downey Jr., Chris Evans, Chris Hemsworth, Scarlett Johansson, Jeremy Renner, Karen Gillan, Paul Rudd, with Josh Brolin as Thanos.
Thanos brought all six stones together in Infinity War and formed the Infinity Gauntlet which gave the Great Titan the power to wipe out half the universe. Now in the aftermath of Thanos wiping out half of all life in the universe, the remaining Avengers must do what's necessary to undo the Mad Titan's deed in The Avengers: Endgame.