#RIPShe-Hulk, as the writer on the Disney Plus series reveals she is a big fan of Rian Johnson and Star Wars: The Last Jedi, as Dana Schwartz f-bombs director J.J. Abrams.
A recent article and interview put out by the NY Times sees Abrams, Boyega, Isaac, and Ridely offer up they don't like what Rian Johnson did with Star Wars: The Last Jedi.
"On the other hand," Abrams said about The Last Jedi, "it's a bit of a meta approach to the story. I don't think that people go to 'Star Wars' to be told, 'This doesn't matter.'"
Boyega offered up he's glad Abrams returned to finish his story from The Force Awakens: "Even as a normal person in the audience, I wanted to see where that story was going."
Oscar Isaac also expressed his frustration: "The characters were very frustrated, and it felt that way. You felt the difficult energy of those scenes, figuring that stuff out."
Daisy Ridley revealed she cried when she heard Abrams would be returning: "I cried [and breathed sighs of relief]," Ridley said, explaining that the director brought a comforting sense of structure and security.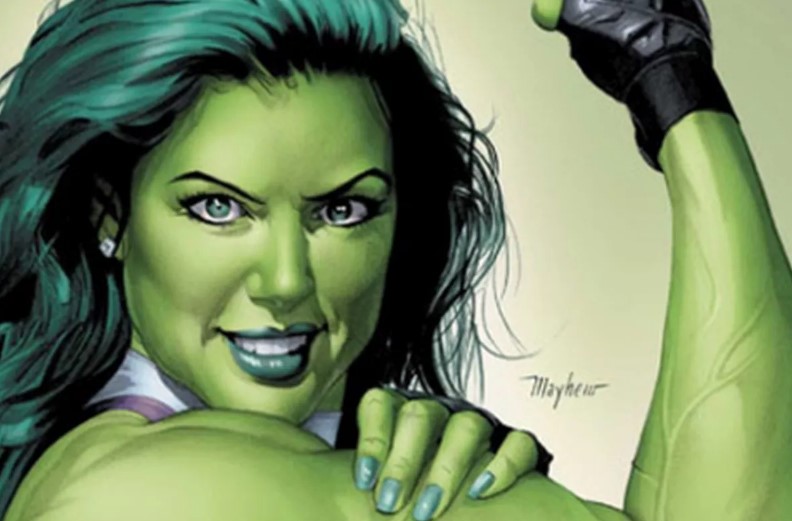 She-Hulk writer Dana Schwartz a big fan of The Last Jedi, unfortunately
Regarding She-Hulk writer Dana Schwartz, following the article being posted, she tweeted: "This is f-cking b-llshit. Throwing Rian Johnson under the bus to please some crazy fanboys when he made the most interesting and ambitious Star Wars movie since Empire."
So you can only imagine the direction Schwartz will be taking She-Hulk, which fits with Kevin Feige's SJW MCU Phase 4 plans.
Of course, I had to add in my own two cents:
#TheLastJedi was fn horrible and nearly destroyed the franchise as evident by Disney's own stock reports. Get a clue!

— Matt McGloin (@cosmicbooknews) December 11, 2019