It appears as if Shang-Chi is getting positively review bombed early at Rotten Tomatoes by Kevin Feige's Marvel zombie fans or by fake bots judging from the near-perfect Audience Score.
With the flick debuting last night on Thursday, the Shang-Chi Rotten Tomatoes Audience Score went live, and with it claimed there are over 1000 verified scores, the Shang-Chi Audience Score currently stands at 99%.
Shang-Chi Rotten Tomatoes score: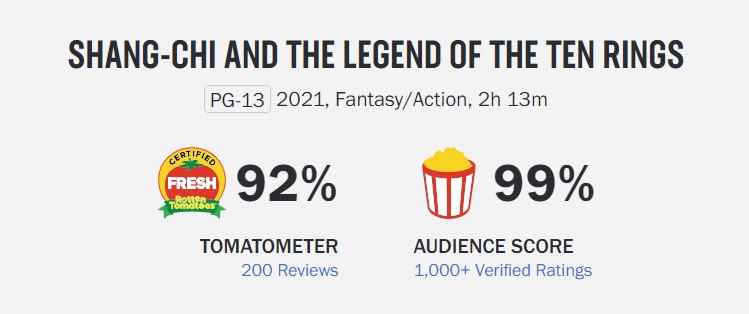 Shang-Chi Audience Score higher than every Marvel movie
Checking other Marvel movies, we see that The Avengers: Endgame, which is probably Marvel's biggest fan-service movie, "only" has an Audience Score of 90%.
The Avengers also "only" comes in at a 91% Rotten Tomatoes Audience Score, and other fan favorites include James Gunn's first Guardians of the Galaxy at 92%, Sony's Spider-Man: Far From Home at 95%, Avengers: Infinity War at 91%, Captain America: The Winter Soldier at 92%, and Iron Man at 91%.
It's laughable to think Shang-Chi ranks that much higher.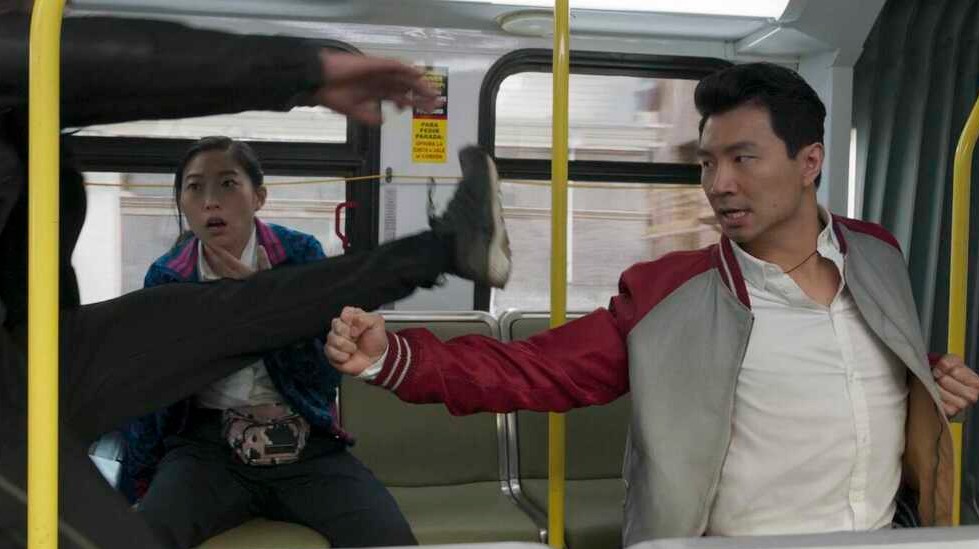 Will Rotten Tomatoes do anything about the Shang-Chi positive review bombing?
It's been thought that due to fake negative reviews that Rotten Tomatoes removes some of those reviews – such as for Captain Marvel and Kevin Smith's He-Man – which of course bumps up the Audience Score, but on the flip side, will Rotten Tomatoes remove some of what has to be fake positive reviews?
Rotten Tomatoes actually revamped its Audience Score following Captain Marvel getting the lowest Audience Score of any MCU movie (currently 45%) where the site said they were going to "refresh and modernize" their "Audience Rating System" … "to more accurately and authentically represent the voice of fans, while protecting our data and public forums from bad actors."
Among those changes included Rotten Tomatoes ditching its "Want To See" rating, as Captain Marvel was getting a really low rating, which was then reflected in its Audience Score.
So we see that obviously, the site isn't perfect, as just with negative review bombing, the same can happen with positive review bombing, but the question is whether Rotten Tomatoes will do anything about it?
On a related note, the Shang-Chi Thursday box office shows promise.