The director of Marvel's Shang-Chi and the Legend of the Ten Rings, Destin Daniel Cretton, takes to social media to post a pic of the cast before they got shut down by the coronavirus.
Cretton, who recently directed Just Mercy starring Michael B. Jordan, Jamie Foxx and Brie Larson, posted the image on Instagram:
Pre-covid hang with @awkwafina, @simuliu & the legend Tony Leung. This was our last night out before Corona punched the world in the face.
On the far right is Simu Liu who plays Shang-Chi, next to him is Tony Chiu-Wai Leung who plays The Mandarin, followed by Awkwafina who has an unknown role.
Marvel was forced to shut down the filming on Shang-Chi while in Australia, said to be costing Disney upwards of $300,000 a day.
"What a legendary night," commented Simu Liu.
Shang-Chi cast photo: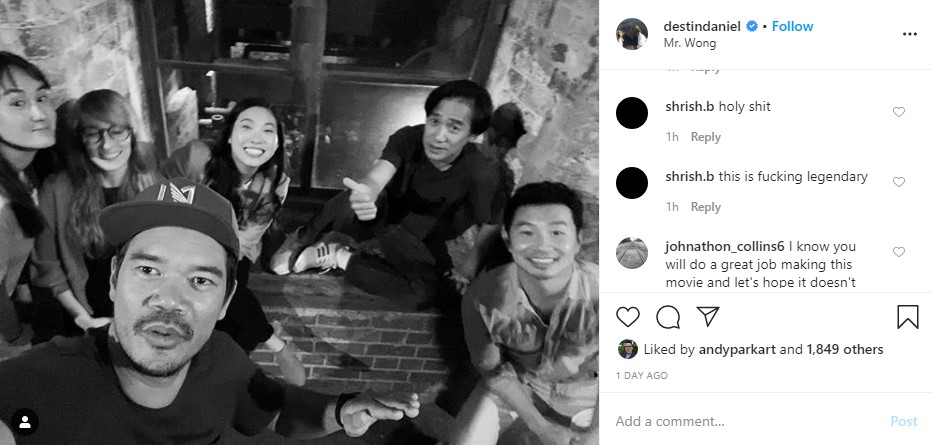 Today, Sunday, also happens to be Simu Liu's birthday who posted on Instagram:
Awkwafina also posted about the coronavirus three weeks ago on Instagram:
Have been away working for the past few months in all of this devastation, and wanted to make double sure I was OK to travel before coming back home to the US.
Haven't said much about this whole thing because mostly I am just saddened by it. I worry for those who are most at risk for serious illness, the elderly and those with pre-existing conditions. I am saddened by the rhetoric that has come out of this, and the cruelty that came as a result. I hope that while we self isolate and socially distance to stay safe, we also stay sane and calm. Wishing everyone a sense of peace during this batshit crazy time – I will be locking myself up for the next 2 weeks rewatching the Tiger King. Love you all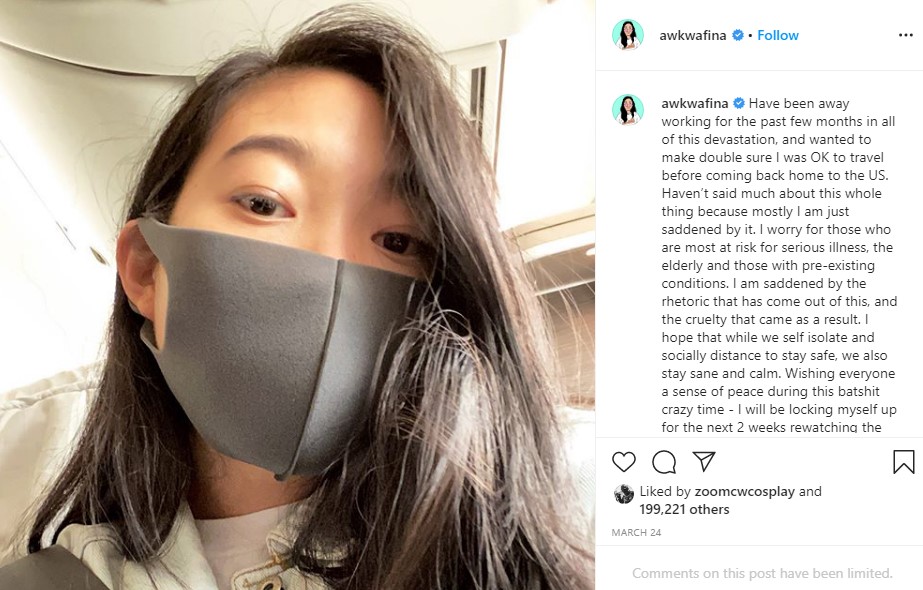 Shang-Chi and the Legend of the Ten Rings has a new release date of May 7, 2021.