Just like I have been telling you all along, the apparent success of Shang-Chi has now "magically" erased fears surrounding going to movie theaters due to the pandemic, as if there were any fears in the first place.
Deadline has now changed its tune, as its latest article about the Shang-Chi domestic box office actually states what I have been saying all along, that people are not afraid of going to movie theaters (as evidenced by the thousands and thousands of people attending sports events, restaurants, festivals, concerts, malls, etc. – hello). It's just that these shills sites and Hollywood have used the pandemic as an excuse for why their crappy movies have performed so poorly at the box office. Shame on them:
Who says that people don't go to the movies over Labor Day weekend?

And who says American audiences are hesitant about going to the movies?
A number of studios have also delayed release dates, with it reported that if Shang-Chi failed this weekend that Marvel would delay Eternals. Well, Deadline adds:
Hollywood, it's time to re-think your game plan about the theatrical release schedule.
Deadline also adds that – like magic – things are now "well above normal":
Many sources have told me that moviegoing won't be considered normal until we're at or ahead of 2019 weekend box office levels. Well, here's well-above normal.
Isn't it amazing how one movie that might be a success can change the narrative? Deadline has also been stating similar for Spider-Man: No Way Home. As I said, it's all fake news because I can guarantee you if Shang-Chi would have tanked that the pandemic would have been blamed again.
And you know what that means, right? Yep. If Shang-Chi didn't tank and things are "well above normal" that means every other movie that recently came out didn't tank because of the pandemic, they tanked because – just as I said – they sucked (in one way or another — and that's on Hollywood).
Okay, enough patting myself on the back and onto the Shang-Chi box office numbers, which are considered estimates. See below.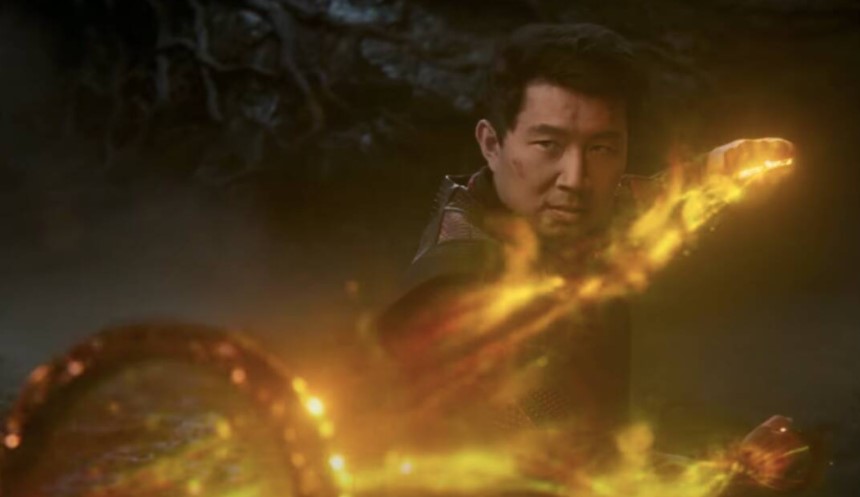 Shang-Chi Box Office numbers
Thursday saw the flick bring in $8.8 million, where I noted was better than Ant-Man (so there should be no worries about Shang-Chi as the worst-performing Marvel movie at the box office).
Friday saw the film bring in $29.6 million which includes the Thursday numbers.
It's now estimated Saturday has brought in $23.2 million, which is interestingly enough similar to Black Widow.
Sunday is estimated at $18.6 million.
That's a three-day haul of around $71.4 million, much higher than the $35-55 million estimates.
Shang-Chi's four-day Labor Day holiday weekend is also said to bring in $83.5 million, according to Disney, though the industry is hopeful for an $89.2 million opening, either of which would give Shang-Chi the Labor Day weekend box office record.
Checking the foreign markets, it seems the Japanese aren't afraid of movie theaters – if you can believe that – as Shang-Chi is said to have had the best Disney opening since Star Wars: The Rise of the Skywalker and the best comic book opening since DC's Joker.
Deadline also adds:
Disney/Marvel's Shang-Chi And The Legend Of The Ten Rings outperformed expectations at the global and international box office this weekend, coming in with $56.2M overseas for the standard frame, and a new Labor Day record $83.5M for the four-day domestic session ($71.4M three-day). Combined, and including the Labor Day estimate, the worldwide total is $139.7M. Stripping out Monday's domestic forecast, the weekend comes in at $127.6M global.
Also just as I said, we see that word-of-mouth played a big factor for Shang-Chi – as opposed to Black Widow where just the opposite happened – as 58% came out to see Shang-Chi because they came with someone who encouraged them to see it (31%) and they heard it was "good" (27%).
(via Deadline)