Echoing the words of Joe Russo, Chris Hemsworth and writers Christopher Markus and Stephen McFeely, now Sean Gunn offers up that The Avengers 4 is better than Infinity War.
While Sean Gunn is known for playing Kraglin in the Guardians of the Galaxy movies, the brother of James Gunn also provides the on-set physical presence of Rocket Raccoon (Bradley Cooper voices the character), who just happened to survive the "Snap" and returns for The Avengers 4.
"I can tell you this," Sean Gunn told Tulsa World. "I can tell you that the movie is going to be really excellent. We shot them originally pretty much back-to-back with a short break … and I like (Avengers 4) even more than Infinity War, at least from the script and from shooting it, and I was really happy with Infinity War. So I'm very hopeful that it's going to be a great movie."
Last we saw of Rocket Raccoon, he had just watched his best buddy, Teen Groot, die at the hands of the Great Titan Thanos and turn to dust. You can bet Rocket will be back with a vengeance and a big gun for The Avengers 4.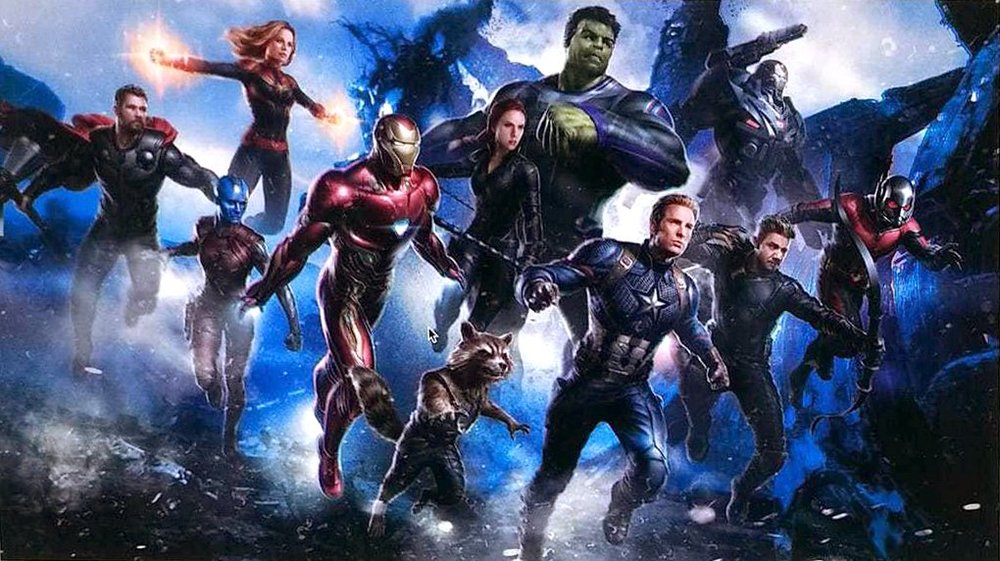 The Avengers 4
Regarding what Joe Russo, Chris Hemsworth and writers Christopher Markus and Stephen McFeely had to say about The Avengers 4:
Joe Russo:
"You know, we're very proud of it. I think ultimately Avengers 4 may be our best work for Marvel. I think we've grown with every movie that we've made there. We've grown with the characters. We've grown with the cast. As filmmakers we're very happy and very excited with the movie," Joe Russo said in a previous interview. "I feel like with Avengers 4, because it was made before there was any response to Avengers 3, it's really pure in that regard. The storytelling is very pure. It's without any sort of external noise creeping in at."
Chris Hemsworth:
"If you were shocked by [Infinity War], I think the second one is even more shocking, for other reasons entirely," Hemsworth said back in June. "That's what kind of blew me away the first time I read both scripts, is how they managed to orchestrate so many different characters but give them each their own separate shot and moments, and have it be elevated and feel fresh and unique—not just like a messy, thrown-together assembly of these guys."
Hemsworth continued, "The second one, I'm probably even more excited about. Just for people to see. I just think it's another step again. Each step we seem to take with these films, I've loved the fact that there's been growth and evolution, and it continues to surprise people as opposed to sort of flat-lining, which was obviously always a fear—that they'd run out of ideas or run dry of creative excitement. For me, this whole experience has been incredible. In particular the last one."
Christopher Markus and Stephen McFeely:
Regarding Christopher Markus and Stephen McFeely's Avengers 4 comments, they offered, "Because boy, Avengers 4, if anything, is better than what you just saw [in Infinity War]… And bigger."
The Avengers 4 has a May 3, 2019 release.