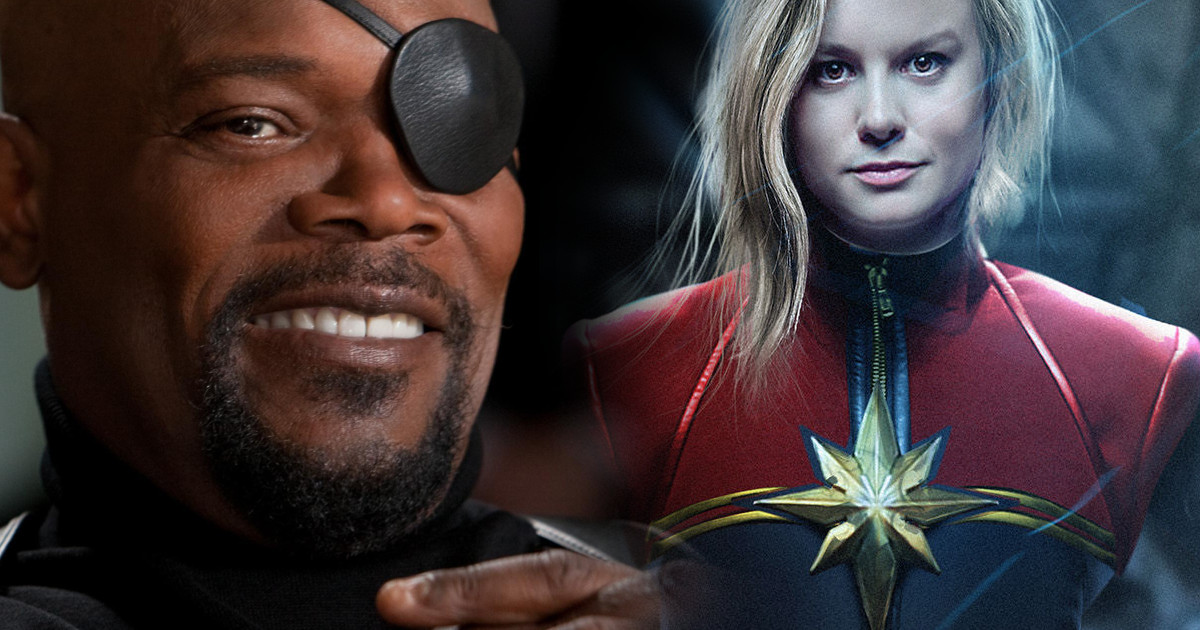 Samuel L. Jackson returns to the MCU with Captain Marvel!
Deadline confirms Samuel L. Jackson will be back as Nick Fury for an appearance in the Captain Marvel flick starring Brie Larson.
The last time Samuel Jackson appeared in the MCU was way back in The Avengers: Age of Ultron.
Jackson has also appeared in episodes of Marvel's Agents of SHIELD, but the series really isn't set within the MCU and gets ignored by Marvel Studios (Agents of SHIELD is from Marvel TV).
Samuel L. Jackson has been vocal about not appearing in the MCU – particulary Black Panther – as Jackson argues how could Nick Fury not know (or appear in a movie) about an African superhero.
Captain Marvel has a March 8, 2019 release.