The Rocketeer is getting a sequel at Disney Plus which is changing things up a bit as David Oyelowo will take over the reins.
The details include that David and Jessica Oyelowo will produce, with Ed Ricourt (Now You See Me, Jessica Jones, Wayward Pines) writing the script, and it also sounds as if David Oyelowo will star in the movie.
The official title is The Return of the Rocketeer where Deadline notes the flick will have "an all-new creative directive, with Ricourt's story focusing on a retired Tuskegee airman who takes up the Rocketeer mantle."
"Adventure awaits!!" Oyelowo posted on Instagram.
Brigham Taylor (Disney's The Jungle Book) is also producing alongside Yoruba Saxon Productions and Mortal Media.
David Oyelowo, an English actor, is also known for the Call My Agent UK series, The Girl Before, Chaos Walking, The Water Man, Selma, and for providing the voice of Kallus in the Disney Star Wars Rebels animated series and video game.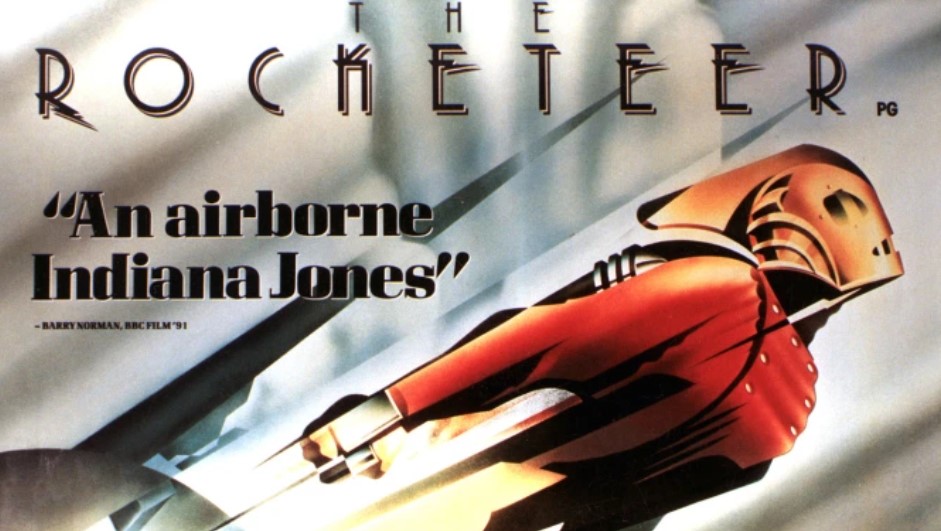 The Rocketeer blasting off again
The original movie was released in 1991 from Captain America: The First Avenger director Joe Johnston, based on the comic book of the same name, and starred Billy Campbell as Cliff who finds a rocket pack and goes on to become the superhero, the Rocketeer. The film also starred Jennifer Connelly, Alan Arkin, and Timothy Dalton.
Disney planned on making The Rocketeer a trilogy but it only brought in $46.7 million, which in today's dollars is a paltry $94 million; however, the film did go on to become a big fan-favorite cult flick.
There also have been a couple of different reboots in the works including a 2016 version featuring a black teenage female pilot that takes place six years after the original film where Cliff has gone missing while fighting the Nazis, and the new Rocketeer goes on a mission to stop a corrupt scientist from stealing jetpack technology and shifting the balance of the Cold War.
(via Deadline)