Disney has officially announced the cast of Star Wars: Episode IX where it's learned Richard E. Grant has been cast in a presently unknown role.
Filming on the final installment of the Skywalker saga begins Wednesday.
Regarding the casting of Richard E. Grant in Star Wars: Episode IX, he actually vied for a role in Clone Wars as according to the REG Temple fan site, fans wanted him in the movie, with Grant offering, "Star Wars'? – if only. I am counting on you and the REG Temple to get in touch with Lucas and ensure that I finally get a gig in Australia doing Star Wars II."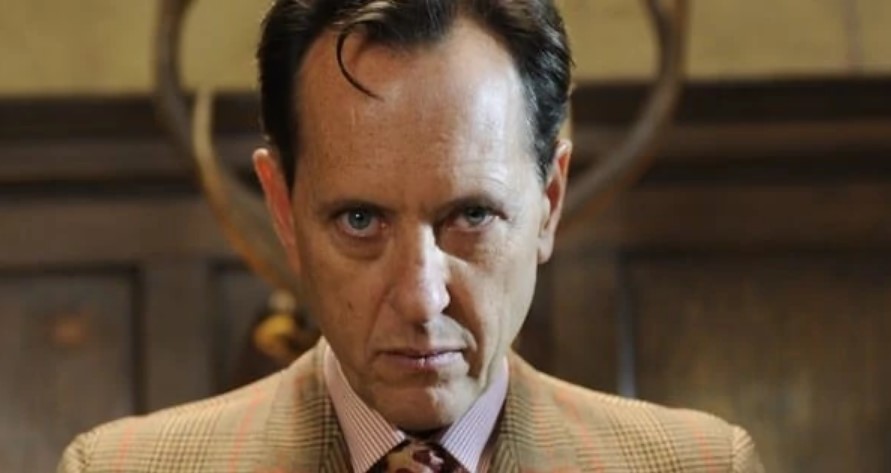 Richard E. Grant is known for a plethora of roles including the villain in Logan (Dr. Rice) and the villain in Doctor Who (The Great Intelligent), so quite possibly Grant could be a villain in Star Wars: Episode IX as well.
With Snoke seemingly dead, could Richard E. Grant be playing some sort of Sith in Star Wars: Episode IX?
Any guesses?
Update: Some fans are guessing that Richard E. Grant may be playing Grand Admiral Thrawn from the Star Wars animated series.
Star Wars: Episode IX has a December 2019 release directed by J.J. Abrams and also starring Daisy Ridley, Adam Driver, John Boyega, Oscar Isaac, Lupita Nyong'o, Domhnall Gleeson, Kelly Marie Tran, Joonas Suotamo, Billie Lourd, Mark Hamill, Anthony Daniels, Billy Dee Williams, Carrie Fisher will be back as Leia, and Naomi Ackie is new to the trilogy in another undisclosed role.