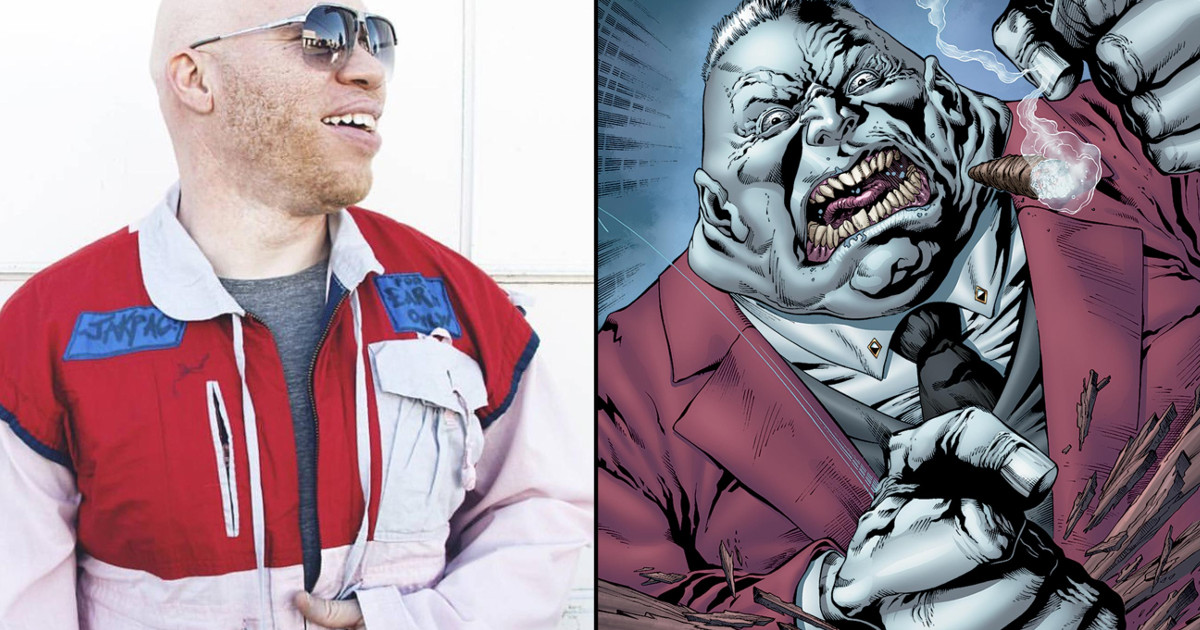 The upcoming Black Lighting TV series has found its villain with LA Rapper Rapper Marvin "Krondon" Jones III.
Rapper Marvin "Krondon" Jones III will play DC Comics comic book villain Tobias Whale, the leader of The 100 gang.
The character in the series is described as:
"Tobias Whale, an African-American man with albinism, is the leader of Freeland's most feared gang — The 100. But in the days before Black Lightning, Tobias was a politician, rising up the ranks of local government through corrupt and illegal means. That was until he was brought down by Alvin Pierce, Jefferson's father. Enraged, Tobias murdered Alvin and was driven underground into exile. It's here he found a place to rebuild, growing into the violent and methodical leader of The 100 as we find him today. But Black Lightning's recent return has ignited Tobias' desire to emerge from the shadows and face his biggest adversary, Jefferson Pierce AKA Black Lightning."
"I was excited about Krondon when I saw his audition," Salim Akil, Black Lightning executive producer, said in a statement. "He's going to make a great Tobias! His authentic street sensibility along with an insightful intelligence is perfect for the Tobias character arc. Not to mention his regal physical bearing will be additive to making our show exciting and different."
Black Lightning premiers in 2018 on The CW.
Jefferson Pierce is a man wrestling with a secret. Nine years ago, Pierce was gifted with the superhuman power to harness and control electricity, which he used to keep his hometown streets safe as the masked vigilante Black Lightning. However, after too many nights with his life and his family on the line, he left his Super Hero days behind. Almost a decade later, Pierce's crime-fighting days are long behind him…or so he thought. But with crime and corruption spreading like wildfire, Black Lightning returns — to save not only his family, but also the soul of his community.