A cool new behind-the-scenes pic of Sylvester Stallone is released for Rambo 5 which brings back the iconic explosive-tipped bow and arrow.
"Getting a very dangerous picture!" Sly posted on Instagram.
As it couldn't be a Rambo movie without the "RamBow," we also see that Sylvester Stallone is all bloody in the image.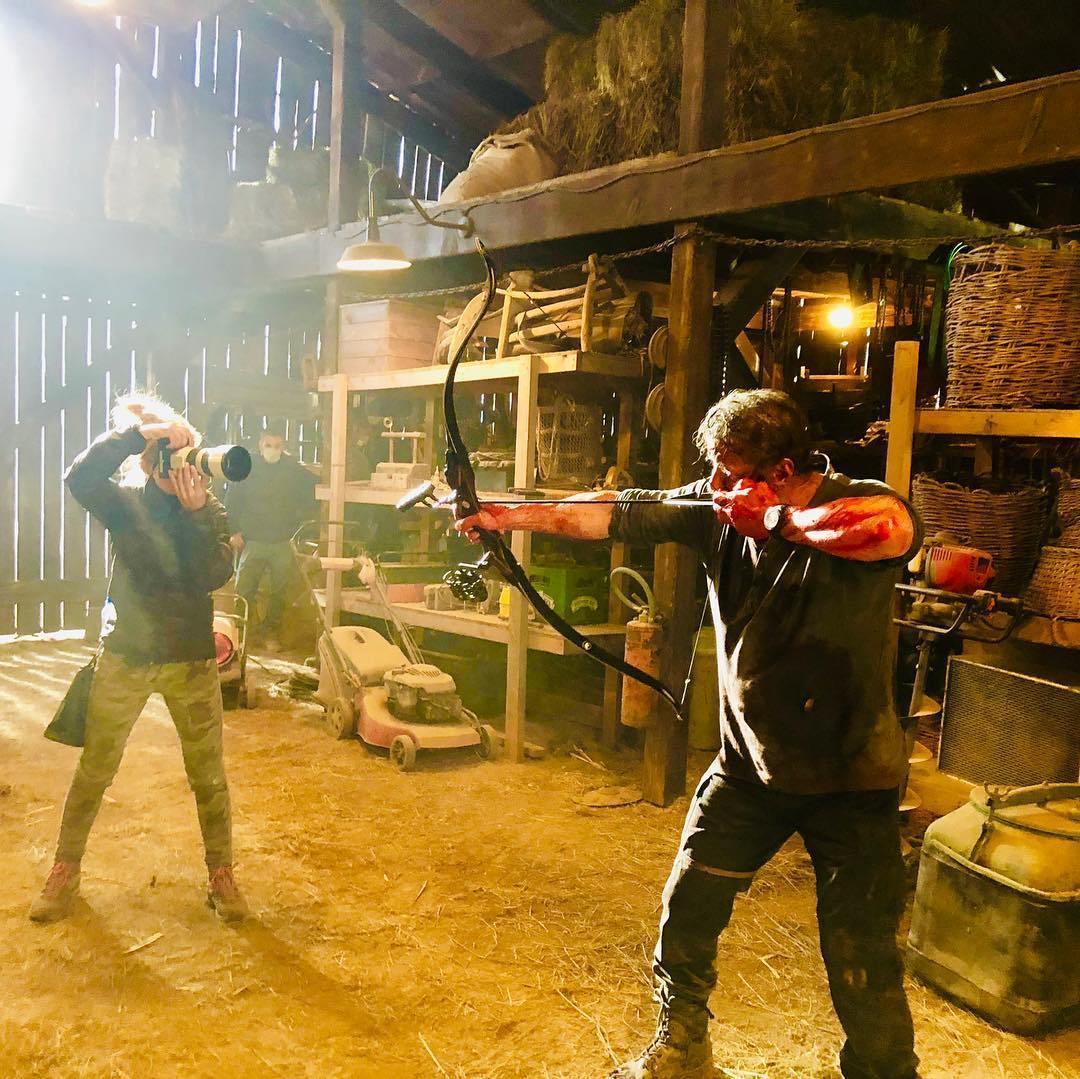 Rambo 5: Last Blood gets released September 20, 2019 directed by Adrian Grunberg and also stars Adriana Barraza as Maria Beltran, Paz Vega as Carmen Delgado, and Díana Bermudez as Juanita. Rambo teams up with a journalist to track down and rescue a group of local girls that have been kidnapped by a Mexican sex trafficking ring, after trying to settle down to a quiet peaceful life stateside at the family ranch in Arizona after spending decades abroad.
The movie is further described as: When the daughter of one of his friends is kidnapped, Rambo (Stallone) — who has been working on a ranch — crosses the U.S.-Mexico border and quickly finds himself up against the full might of one of Mexico's most violent cartels. Sergio Peris-Mencheta plays the likely ill-fated bad guy, and Yvette Monreal also stars in the film directed by Adrian Goldberg from a screenplay by Stallone and Matthew Cirulnick.