This week sees the release of Shane Black's Predator movie, and now its Rotten Tomatoes score is in!
With presently 22 reviews accounted for, Predator comes in "Fresh" with a Rotten Tomatoes score of 64% — 14 of the reviews "fresh" to 8 being "rotten."
Update: The film now has a score of 40% with 31 "Fresh" to 46 "Rotten."
The movie also comes with a bit of controversy as it became known an actor involved with the movie, Steven Wilder Striegel, is a registered sex offender, and his scene was cut. The minor scene involved Striegel's character as a jogger hitting on Oliva Munn's character, so we see that comes off as just a bit creepy. Olivia Munn actually found out about it and alerted the studio, who in turn cut the scene.
The studio released a statement offering they didn't know about Striegel's past, but Shane Black did. Black said he tried to help out a friend and said he apparently did not know the extent of the situation. Steven Wilder Striegel pursued a 14-year-old girl for a sexual relationship on the internet and pleaded guilty two two felonies in 2010 and served a six month sentence.
"Our studio was not aware of Mr. Striegel's background when he was hired," 20th Century Fox told HuffPost in a statement on Friday, with it noted they pulled the scene within 24 hours.
Regarding what Shane Black had to say: "I personally chose to help a friend. I can understand others might disapprove, as his conviction was on a sensitive charge and not to be taken lightly," Shane Black told the LA Times initially.
However, once everything came to light, Shane Black released a statement saying he was "misled by a friend" and after learning all the details, the director offered an apology: "I am deeply disappointed in myself. I apologize to all of those, past and present, I've let down by having Steve around them without giving them a voice in the decision."
The Predator movie looks pretty cool with its updated take on the alien hunter in addition to what seems to be a fun cast, so hopefully the controversy doesn't spoil the flick.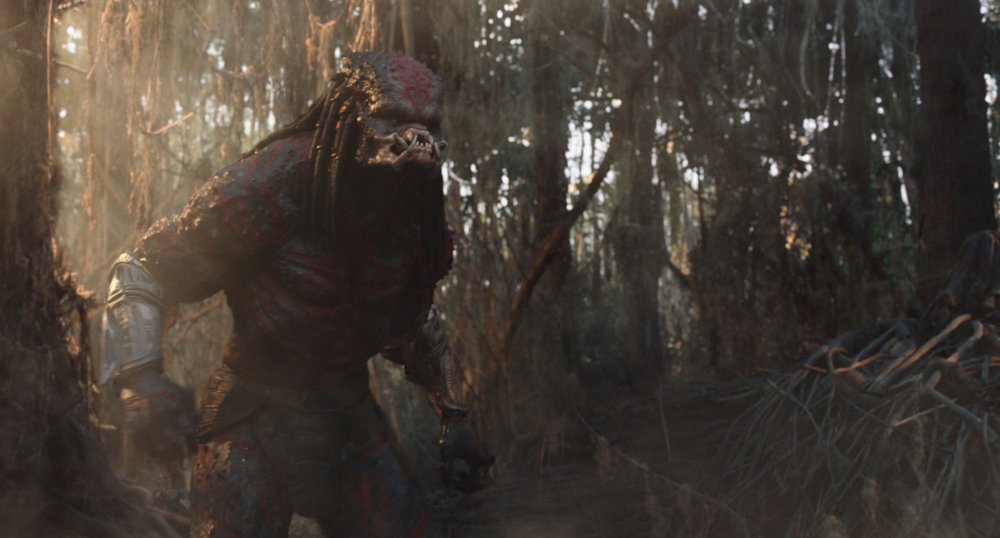 Predator
The movie hits September 14, 2018 starring Boyd Holbrook, Trevante Rhodes, Jacob Tremblay, Keegan-Michael Key, Olivia Munn, Sterling K. Brown, Alfie Allen, Thomas Jane, Augusto Aguilera, Jake Busey and Yvonne Strahovski.
Check out the final trailer: