The new Planet of the Apes movie currently in development by director Wes Ball will star Owen Teague who is known for playing a bully in the IT movies and roles in The Stand, Gone in the Night, and more.
"I'm thrilled beyond imagination. Can't wait to start," stated the actor on Instagram.
Not much is known about the flick, but back in February of 2020, Ball said it isn't a reboot of the Matt Reeves movies starring Andy Serkis as Caesar.
"It's never been easier for film journalists to actually get in touch with the actual people who actually know… but maybe it's the point to NOT fact-check these days? Regardless. Don't worry. I won't ruin the surprises, but it's safe to say Caesar's legacy will continue…" Ball tweeted.
Worth a mention is that the new Planet of the Apes hails from 20th Century Studios who is now owned by Disney, and as we saw with the new Predator, that film was released on the Hulu streaming service, so I suppose the new Planet of the Apes could head to streaming, as well, though theatrical would be preferable.
Deadline also offers Wes Ball turned in the script to the studio this summer (also written by Josh Friedman) and has been working with the VFX team. It's also said the script excited the execs in regards to where the new story could take fans of the franchise, and that casting process began soon after that. Rick Jaffa and Amanda Silver, the producers and writers of the previous Apes movies, are also producing.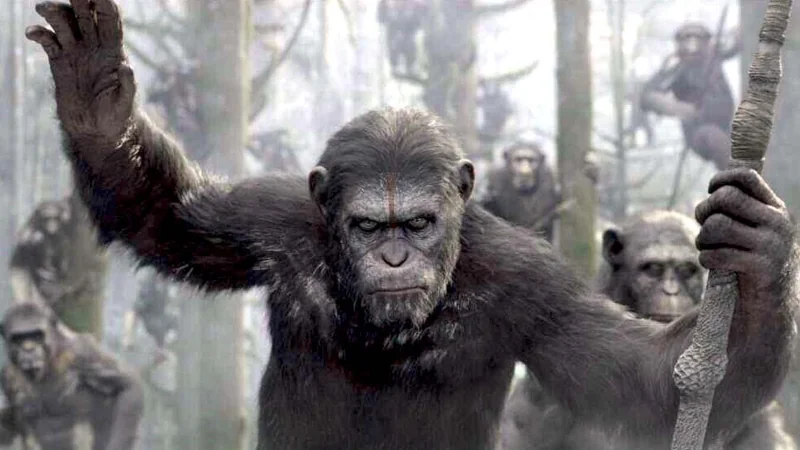 Planet of the Apes is a billion-dollar franchise
The most recent Planet of the Apes franchise kicked off back in 2011 with Rise of the Planet of the Apes directed by Rupert Wyatt and starring Serkis and James Franco that made over $480 million at the box office.
The next two films would be directed by Matt Reeves with Dawn of the Planet of the Apes in 2014, which made over $700 million at the box office; however, fans didn't turn up for War for the Planet of the Apes in the Summer of 2017 as it only brought in $490 million worldwide.
Checking the release schedule, War for the Planet of the Apes faced some stiff competition as Spider-Man: Homecoming was released a couple of weeks prior, Christopher Nolan's Dunkirk was released a week later, and The Dark Tower and Annabelle: Creation in the weeks following.