Fox Studios recently released the PG-13 version of Deadpool 2, which hasn't done well at all in China and its December release in the U.S. also wasn't stellar.
Regarding China, the info comes from a Twitter user who tracks the China box office, where Deadpool 2 is so bad that the movie made less money on Saturday compared to a Friday, which is against the norm in China.
"China Box Office: Deadpool 2: I Love My Home earns $7.67M on SAT. This is lower than what it made on FRI, which is a unusual phenomenon for superhero films. $16.33M in 2 days for the PG-13 version DP2," Gavin Feng tweeted.
Feng continued with mention why the Chinese don't like Deadpool 2.
"SAT<FRI mean local audience do not like it, and the negative WOM already affected it's performance," Feng tweeted. "There are many reasons that Chinese don't embrace it: A)PG-13 version isn't as fun as R-rated one. B)Many jokes in this film are not friendly to…… ……general audience here who don't understand superhero cultures. For example, most people in here can not figure out the difference between Marvel films of Disney & those of Fox. They don't know the R-rated box office situation between The Passion of Jesus & DP1."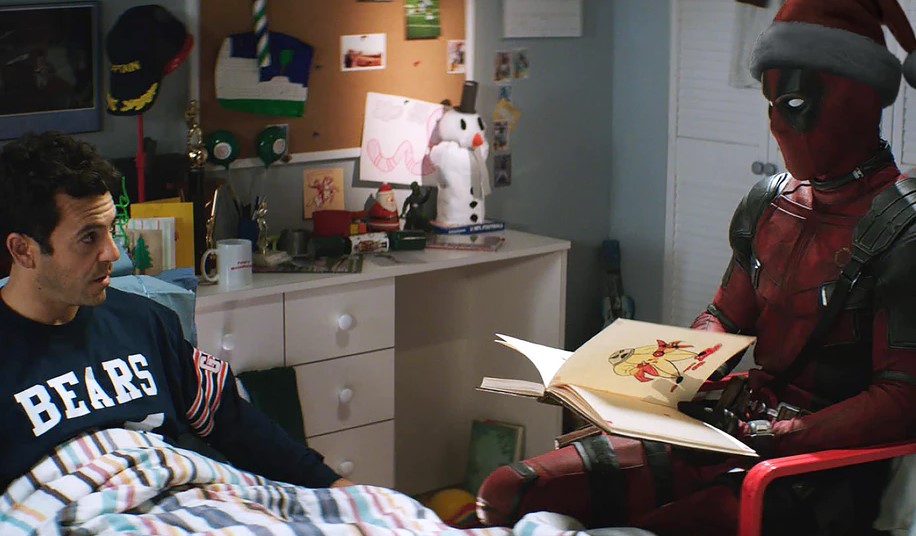 For the December release of Once Upon A Deadpool in the U.S., it also failed to impress, as it brought in less than $6 million in its 16-day run ($5,978,183).
It's thought Fox and Ryan Reynolds (and Disney) were hoping for a bigger release in China ($22,478,891), as Aquaman, Venom and Bumblebee all scored big box office returns. The PG-13 version of Deadpool 2 is a watered down version that removes the swearing and adds in a few additional scenes with Fred Savage. It should probably be noted that a potential reason why the PG-13 Deadpool 2 wasn't a big success in the U.S. is that everyone went to see the R-rated version, which brought in over $772 million worldwide, about the same as the first movie (which didn't have a Chinese release).