Olivia Wilde is directing a Marvel movie for Sony, rumored to be Spider-Woman, where she talks about the flick while appearing on a recent podcast.
The actress and director joins the ranks of Patty Jenkins on Wonder Woman, Anna Boden on Captain Marvel, Cathy Yan on Birds of Prey, and Chloé Zhao on Eternals, in directing superhero movies.
"Look, we are seeing this incredible influx of female directors and storytellers getting to take hold of this genre, of the superhero space, and infuse it with their own perspective," Wilde told the Shut Up Evan podcast. "So, not only do I get to tell this story as a director, but I get to develop this story, and that was what made it so incredible for me."
While Wilde didn't exactly confirm she is directing Spider-Woman at Marvel, she did say how excited she is to be a part of a group that can express things differently.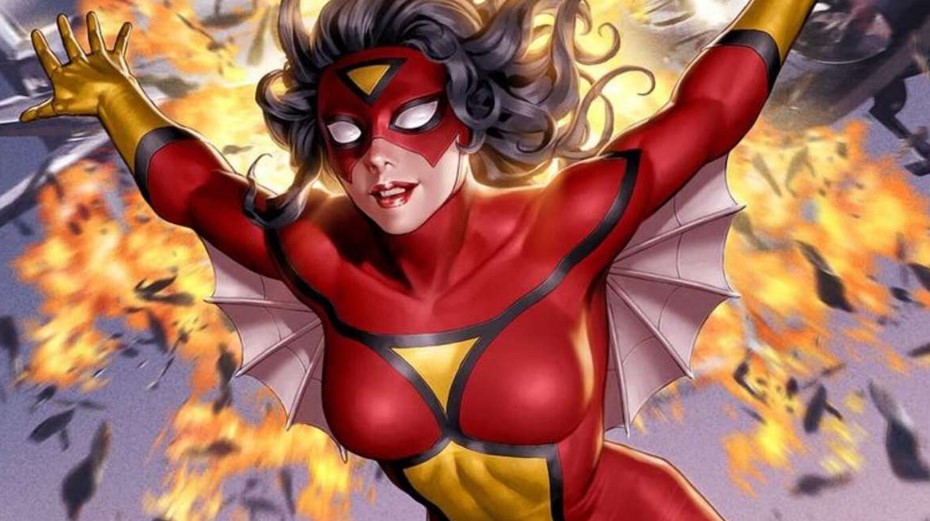 Oliva Wilde excited to express the superhero genre differently
"I'm just honored to be amongst this wave of women who are showing up and saying 'we are not only going to step in and try and tell this story like men do, we're actually going to reframe the stories themselves,'" said Wilde. "And the industry is, as far as I can tell, really supportive of that. There is a sea change and it's because of these decades of trailblazers who demanded this over and over and over again and it's finally broken through and I'm very fortunate to be there with it."
Wilde also name-drops Kevin Feige's name for some reason (Sony and Spider-Woman are not a part of the MCU, at least presently).
"All I can say is that this is by far the most exciting thing that's ever happened to me because not only do I feel like I get to tell a story that… God, like, listen to me trying to avoid like Kevin Feige's pellet gun," she said.
Additional details about the Spider-Woman movie include that it is being written by Wilde's long time collaborator, Katie Silbermanwritte, with Amy Pascal producing and Rachel O'Connor executive producing.
The previous report also mentioned how Olivia Wilde is completely revamping the concept, as the film has an earlier script by Gary Spinelli, so it is unclear which version of Spider-Woman they are going to go with which could be Gwen Stacy, Jessica Drew, or even MJ.
Spider-Woman is the next to join Sony's Spider-Man spinoff universe which also includes the Tom Hardy Venom movies and the Jared Leto Morbius; movies are also in the works for Kraven the Hunter and Madame Web. Tom Holland appears as Spider-Man in the MCU.