Check out the first look at Nicolas Cage as Dracula in Renfield, the horror-comedy from Chris McKay, and Robert Kirkman, the creator of The Walking Dead.
People.com posted the images featuring Nicolas Cage as the undead vampire where the actor can be seen with slick back hair, pale makeup, long fingernails, colorful jewelry, and a blood-red scarlet velvet suit.
Nicolas Cage as Dracula in Renfield: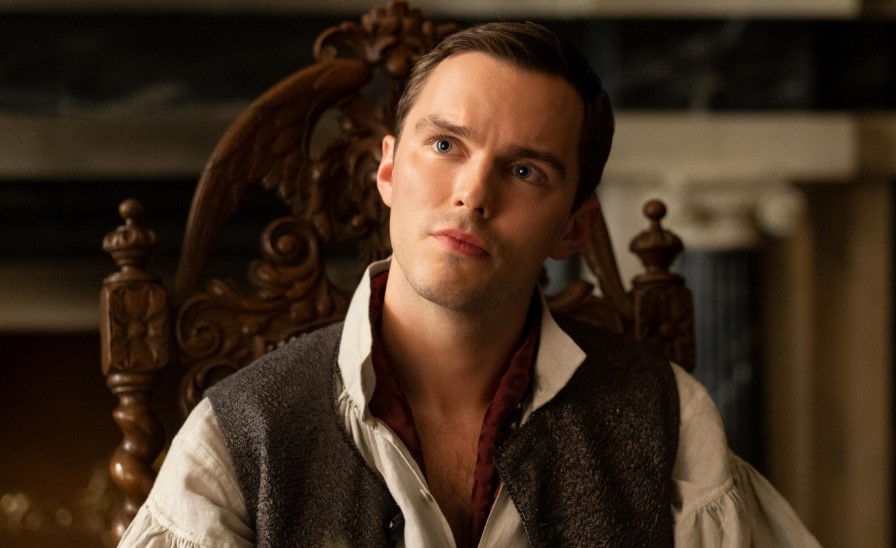 Nicholas Hoult in Hulu's The Great (2020-21)
Nicholas Hoult stars in Renfield
Nicolas Cage stars opposite Nicholas Hoult who plays the titular character where Hoult can also be seen in pics with blood splattered over his face and chest.
In the original Bram Stoker novel, Renfield was an inmate at a lunatic asylum who was thought to be suffering from delusions that compelled him to eat living creatures in the hope of obtaining their life force for himself, but eventually, it is revealed Renfield actually is a servant of Dracula.
Nicolas Cage recently spoke to Variety about bringing something new to Dracula.
"I want it to pop in a unique way from how we've seen it played. So I'm thinking to really focus on the movement of the character," said Cage. "You know, I saw Malignant and I thought what she did with those moves — and even Ringu with Sadako [Yamamura]. I want to look at what we can explore with this movement and voice. What makes it super fun is that it's a comedy. And when you get that tone right — comedy and horror — like American Werewolf in London, it's a blas. It's got to be a bullseye. But that's what I'm looking for, something new to bring to the character and also that perfect tone of comedy and horror."
Renfield is from Universal Pictures and has an April 14, 2023 release date and also stars Awkwafina.