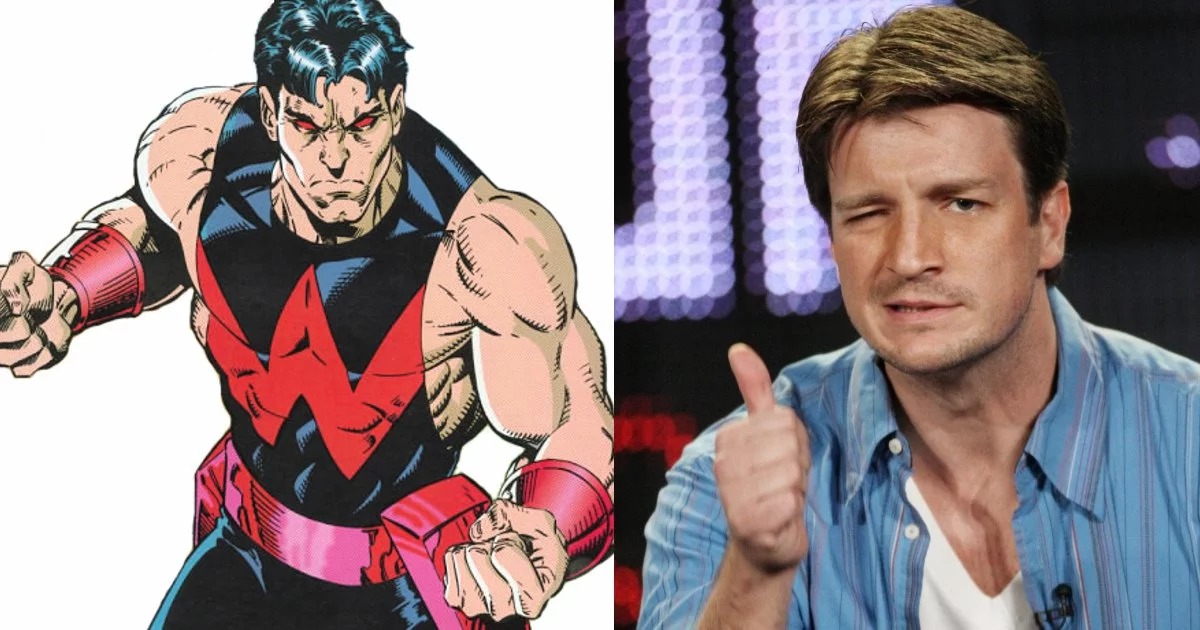 Take a look at — Wonder Man for Guardians of the Galaxy 2?!
Set images for Guardians of the Galaxy 2 featured Nathan Fillion as Simon Williams on movie posters leading to speculation that Fillion might be Wonder Man in the movie.
Last night saw the Red Carpet premiere for Guardians of the Galaxy 2, and now Nathan Fillion has taken to Instagram to release a photo of himself in a Guardians of the Galaxy 2 deleted scene, which looks nothing like Wonder Man and seems to resemble more of a Ravager from the movie.
It's possible Gunn may have simply featured Nathan Fillion as a Simon Williams poster Easter Egg in the movie, and that Fillion has a different role. Or quite possibly Gunn just changed the character completely.
Check it out:
Guardians of the Galaxy Vol. 2 has a May 5, 2017 release directed by James Gunn starring Chris Pratt, Zoe Saldana, Dave Bautista, Karen Gillan, Bradley Cooper, Vin Diesel, Michael Rooker and Sean Gunn. New cast members include Pom Klementieff, Elizabeth Debicki, Chris Sullivan and Kurt Russell.
Set to the all-new sonic backdrop of Awesome Mixtape #2, "Guardians of the Galaxy Vol. 2" continues the team's adventures as they unravel the mystery of Peter Quill's true parentage.