What looks to be a huge missed opportunity to bring in a lot of fans, it's learned The CW and Ava DuVernay's new DC show, Naomi, won't feature the Tyler Hoechlin Superman.
In the comics, Superman happens to be a big part of Naomi's origin and character, but it's learned while the TV series will apparently feature the Man of Steel, it won't be at all related to the Superman & Lois series, The CW's currently highest-rated DC series.
While being interviewed by CBS' Good Day Sacramento, it's remarked to the actress playing the character, Kaci Walfall, that Naomi is a Superman fan and sees Superman, and Walfall is asked, "What Superman are we talking about here? Are we talking about the Superman in [Superman & Lois] or a different version of Superman?"
Kaci Walfall responds the show exists in its own universe and that it won't feature the Tyler Hoechlin Superman.
"I think that Naomi exists in her own universe, so Tyler Hoechlin who plays Superman in Superman & Lois was not on the set, but I'm excited for fans to see that take on Superman, especially in the first episode," she said.
Again in the comics, the first issue of the Naomi comic book features a fight between Superman and Mongul where they crash into the small Northwestern town where Naomi lives, which inspires "Naomi's quest to uncover the last time a super-powered person visited her home—and how that might tie into her own origins and adoption"; so in the show, it sounds like something similar will happen in the first episode.
Why they aren't using the Tyler Hoehclin Superman is unknown, but if I had to guess, I am guessing Naomi will feature a quick cameo of a woke Superman, possibly the first black Superman which will "inspire" Naomi.
So as it stands right now in the DC Universe, there exists five Superman versions: Henry Cavill from the DCEU; Tyler Hoechlin from The CW; the new J.J. Abrams Black Superman; Michael B. Jordan's Val Zod, and The CW Naomi version.
Watch the new trailer and check out the official description below.
Naomi premiers tomorrow, Tuesday at 9pm ET on The CW.
Naomi "Flying High" Season trailer: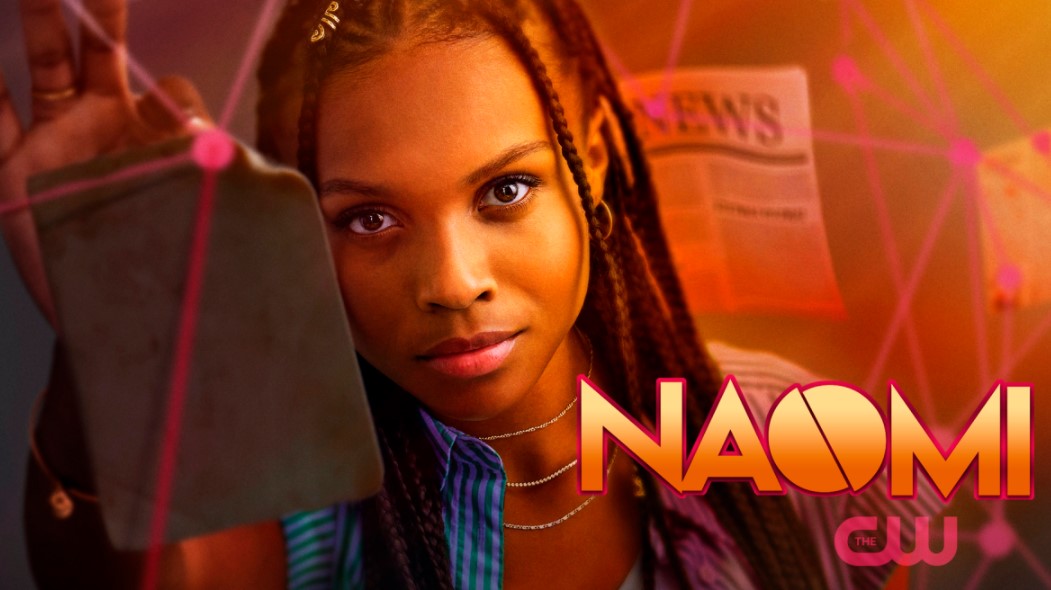 Naomi official description:
From Oscar® nominee/Emmy® winner Ava DuVernay and Jill Blankenship ("Arrow"), and starring Kaci Walfall ("Army Wives," "Power," "The Lion King" on Broadway) in the title role, the DC drama NAOMI follows the journey of a cool, confident, comic book–loving teenager as she pursues her hidden destiny. When a supernatural event shakes her hometown of Port Oswego to the core, Naomi sets out to uncover its origins, with a little help from her fiercely loyal best friend Annabelle (Mary-Charles Jones, "Kevin Can Wait"). She also has the support of her adoptive, doting parents, veteran military officer Greg (Barry Watson, "7th Heaven," "The Loudest Voice") and linguistics teacher Jennifer (Mouzam Makkar, "The Fix"). After an encounter with Zumbado (Cranston Johnson, "Filthy Rich"), the mysterious owner of a used car lot, leaves her shaken, Naomi turns to tattoo parlor owner Dee (Alexander Wraith, "Orange Is the New Black"), who becomes her reluctant mentor. While unfolding the mystery about herself, Naomi also effortlessly navigates her high school friendships with kids on the military base as well as well as local townies, including ex-boyfriend and high school jock Nathan (Daniel Puig); Annabelle's longtime, loyal boyfriend Jacob (Aidan Gemme); proud "townie" Anthony (Will Meyers, "Bad Education"); and fellow comic book enthusiast Lourdes (Camila Moreno), who works in a vintage collectible shop. As Naomi journeys to the heights of the Multiverse in search of answers, what she discovers will challenge everything we believe about our heroes. Based on the characters from DC, NAOMI is written and executive produced by Ava DuVernay and Jill Blankenship ("Arrow"), and executive produced by Sarah Bremner and Paul Garnes of ARRAY Filmworks. Amanda Marsalis ("Echo Park," "Queen Sugar") directed and co-executive produced the pilot episode. The series is from ARRAY Filmworks in association with Warner Bros. Television.