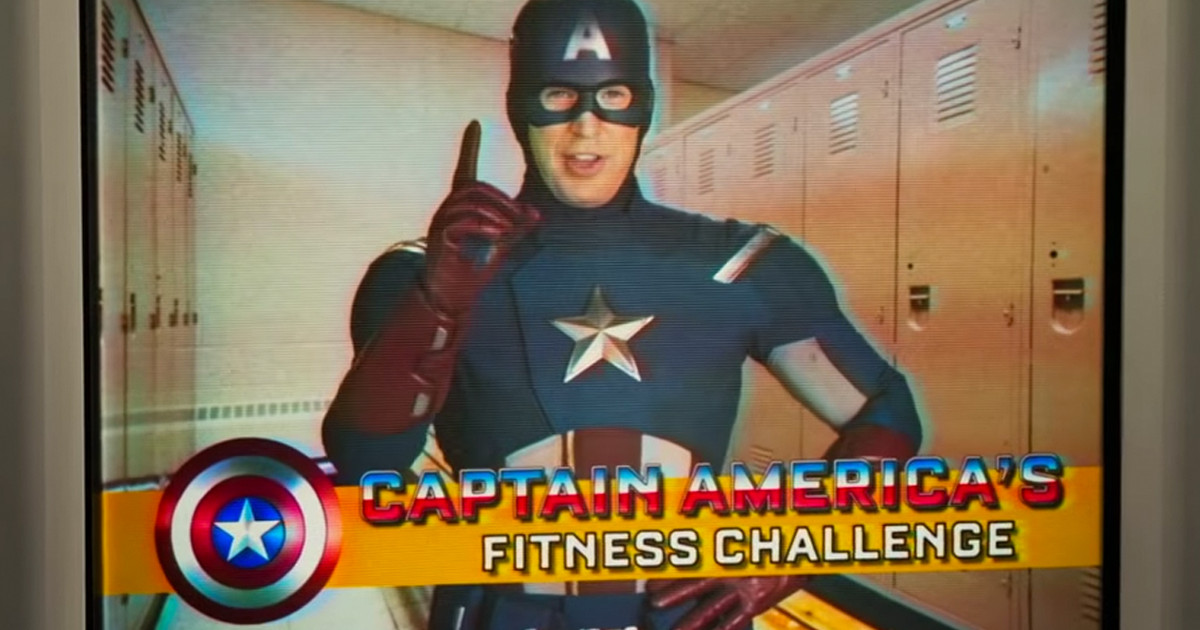 Good news for fans of Captain America and Chris Evans as the Spider-Man: Homecoming Blu-Ray will feature more of those inspirational public service announcement videos.
Also I just want to add that Captain America is featured in the videos wearing his Avengers costume, which means he filmed the videos long before the events of Captain America: Civil War that saw Cap "go bad."
Director Jon Watts films in Collider that the Spider-Man: Homecoming Blu-Ray will feature at least ten of the Captain America PSAs. Regarding the Captain America post-credit scene:
"When we were shooting, Eric Carroll, one of the Marvel producers and I just started laughing about, 'What if we did one about patience and make that be a final thing?'"
Watts also describes how the ten or more Captain America PSA Spider-Man: Homecoming videos came about:
"I just wrote pages of them 'cause I had Chris Evans for however amount of time, so I just feed him … I think we had a teleprompter actually, so he was just … It was like Captain America just showed up and had to do this stuff for the government… He's just reading it off the scrolling thing and being like, 'Are you sure you want me to say this?
"Spider-Man: Homecoming" is directed by Jon Watts starring Tom Holland, Zendaya, Michael Keaton, Donald Glover, Jacob Batalon, Laura Harrier, Tony Revolori, Tyne Daly, Bokeem Woodbine, with Marisa Tomei, and Robert Downey Jr.
Synopsis:
A young Peter Parker/Spider-Man (Tom Holland), who made his sensational debut in Captain America: Civil War, begins to navigate his newfound identity as the web-slinging super hero in Spider-Man: Homecoming. Thrilled by his experience with the Avengers, Peter returns home, where he lives with his Aunt May (Marisa Tomei), under the watchful eye of his new mentor Tony Stark (Robert Downey, Jr.). Peter tries to fall back into his normal daily routine – distracted by thoughts of proving himself to be more than just your friendly neighborhood Spider-Man – but when the Vulture (Michael Keaton) emerges as a new villain, everything that Peter holds most important will be threatened.