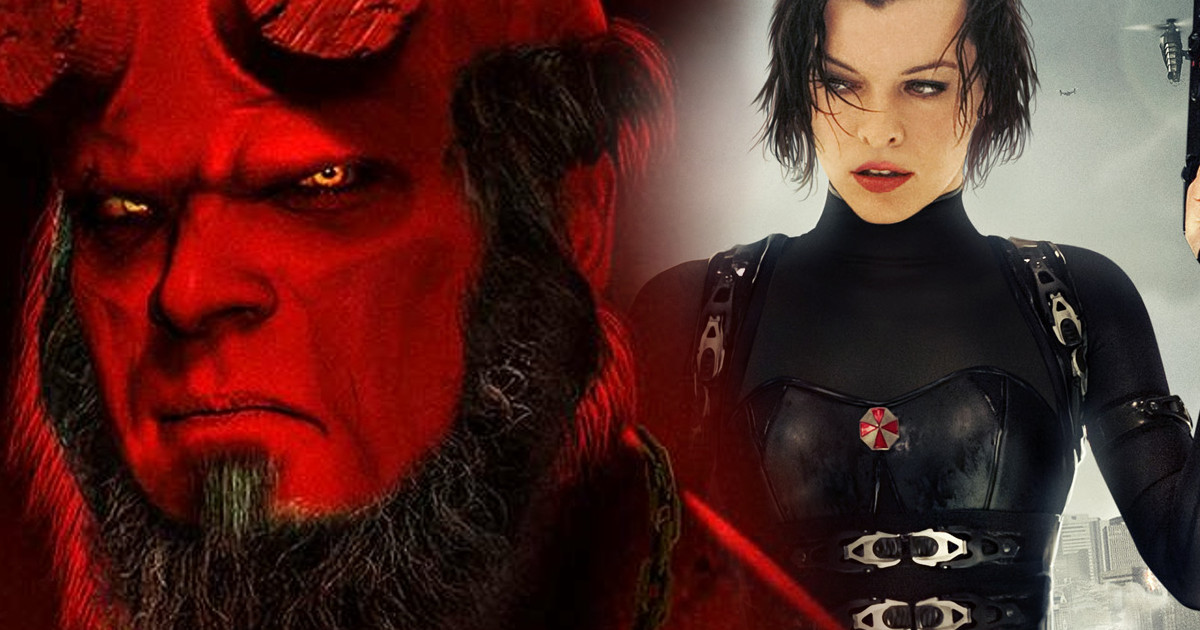 From Resident Evil to Hellboy!
It's announced Milla Jovovich has landed the lead villain role in the Hellboy reboot as the Blood Queen!
Deadline reports director Neil Marshall has found his Blood Queen with Milla Jovoich who is in final talks for the role and will join Stranger Things' actor David Harbour as Hellboy along with Ian McShane as Professor Broom.
The Hellboy script is being worked on by Aron Coleite from a draft by Andrew Cosby, Christopher Golden and Hellboy creator Mike Mignola.
Hellboy: Rise of the Blood Queen has a planned 2018 release.
Milla Jovovich recently finished on Resident Evil with Resident Evil: The Final Chapter and now we see she switches sides from good to evil and joins another horror franchise.
The previous Hellboy movies were from Guillermo del Toro with Ron Perlman playing the role who recently wished the new movie well.
David Harbour also recently offered his take on Hellboy:
I think he's another complicated anti-hero who is not strictly good or bad, he's just trying to do the right thing. I think he's a demon, he's crazy, and he's also sweet and vulnerable and neurotic […] so there's a lot of complexity there.