The new Warner Bros. movie The Meg took a bite out of the box office with $44.5 million, giving the Megalodon shark attack flick starring Jason Statham the #1 spot for the weekend.
The Meg also netted another $97 million from foreign audiences ($50.3M in China)), which currently gives the film a worldwide grand total of $141.5 million.
The numbers are pretty huge considering the film was only estimated to open with around $23 million.
Over at Rotten Tomatoes, The Meg improved slightly from earlier this week as it stands at a current $49%, with 61% of the audience stating they liked it.
As I previously stated, a high Rotten Tomatoes score probably wasn't expected from a movie billed as a horror comedy featuring an ancient 70-foot shark, but by a lot of accounts the movie is still a lot of fun.
The Meg also has a "B+" CinemaScore.
Rounding out the weekend, Mission: Impossible – Fallout looks to take second place with around $23.0 million, followed by Disney's Christopher Robin at $13.4 million, BlacKkKlansman at around- $11.0 million and the Slender Man movie at $9.9 million.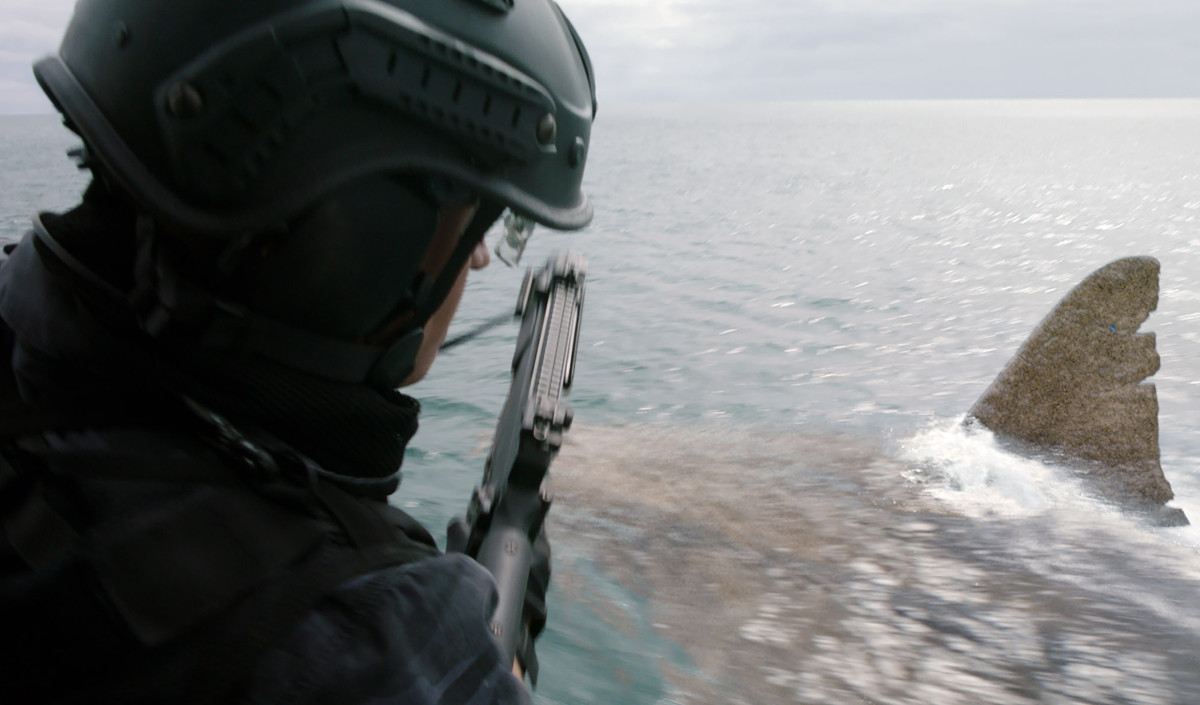 The Meg
Check out the synopsis and the "Carnage" promo spot:
A deep-sea submersible—part of an international undersea observation program—has been attacked by a massive creature and now lies disabled at the bottom of the deepest part of the Pacific Ocean…with its crew trapped inside. With time running out, former deep-sea rescue diver Jonas Taylor (Jason Statham) is drawn out of self-imposed exile by a visionary Chinese oceanographer, Dr. Zhang (Winston Chao), against the wishes of his daughter, Suyin (Li Bingbing), who thinks she can rescue the crew on her own. But it will take their combined efforts to save the crew, and the ocean itself, from this seemingly unstoppable threat—a prehistoric 75-foot-long shark known as the Megalodon. Thought to be extinct, the Meg turns out to be very much alive…and on the hunt.
Five years before, Jonas had encountered this same terrifying creature, but no one had believed him. Now, teamed with Suyin, Jonas must confront his fears and risk his own life to return to the ocean depths…bringing him face to face once more with the apex predator of all time.