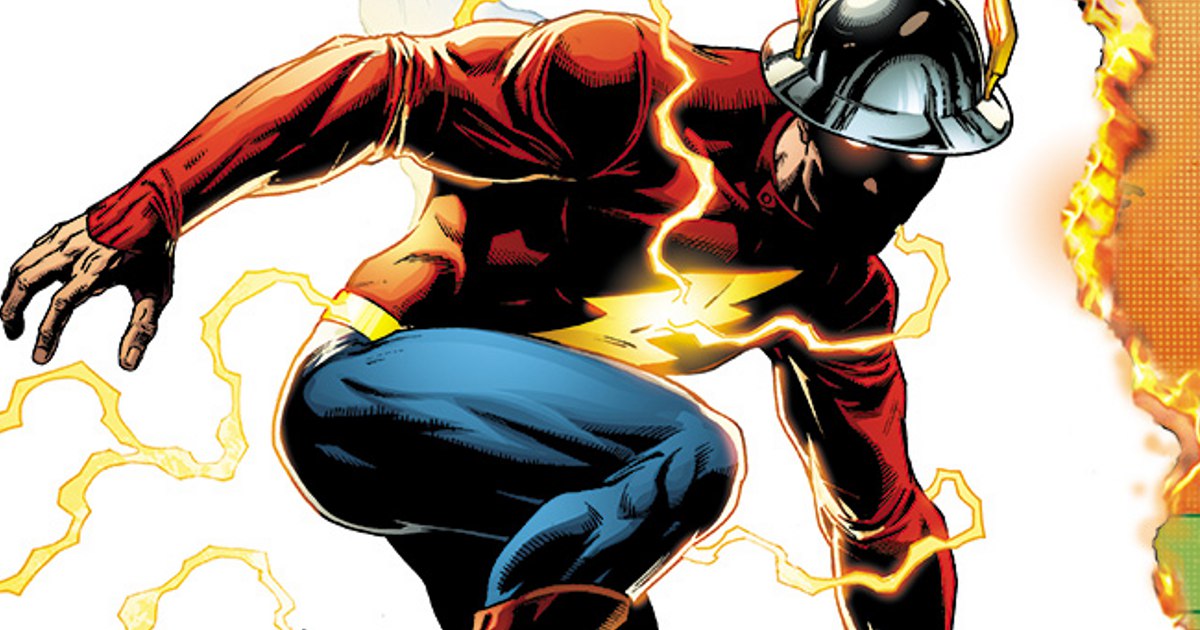 Diamond sent over the followinging charts and info for comic book sales for the month of May and more:
(BALTIMORE, MD) — (June 16, 2017) — The United States is dominated by Hydra, with Captain America at its head, in Nick Spencer, Steve McNiven, and Jay Leisten's Secret Empire #1 from Marvel Comics, the best-selling comic book of May according to information provided by Diamond Comic Distributors, the world's largest distributor of comics, graphic novels, and pop culture merchandise.
Marvel Comics was May's top publisher with a 38.05% dollar share and a 39.91% unit share. DC Entertainment was second in May with a 27.93% dollar share and a 30.88% unit share. In third was Image Comics with a 10.25% dollar share and a 11.83% unit share. In fourth was IDW Publishing with a 4.65% dollar share and a 3.78% unit share, followed by Dark Horse Comics with a 3.05% dollar share and a 2.21% unit share.
Marvel Comics had six titles in May's top ten. In addition to Secret Empire #1, Mike Costa and Tradd Moore's Venom #150 ranked #2; Christopher Hastings, Edgar Salazar, and Allen Martinez's Guardians of the Galaxy: Mission Breakout #1 ranked #5; Nick Spencer, Andrea Sorrentino, and Rod Reis' Secret Empire #2 ranked #6; Spencer, Sorrentino, and Reis' Secret Empire #3 ranked 8; and Gerry Duggan and Aaron Kuder's All-New Guardians of the Galaxy #1 ranked #9. DC Entertainment had three titles in the top ten: the lenticular edition of Batman #22, the third chapter of "The Button" by Tom King, Joshua Williamson, and Jason Fabok, ranked #3; the lenticular edition of The Flash #22, the final chapter of "The Button" by Joshua Williamson and Howard Porter, ranked #4; and King and Mitch Gerads' Batman #23 ranked #7. Image Comics' The Walking Dead #167 by Robert Kirkman, Charlie Adlard, Stefano Gaudino, and Cliff Rathburn was the publisher's best-selling book at #10. Among the premier publishers, P. Craig Russell and Scott Hampton's Neil Gaiman's American Gods: Shadows #3 was Dark Horse Comics' top book at #95, while IDW Publishing's top-ranked book was Batman/TMNT Adventures #6, the final chapter of their crossover with DC Entertainment, at #114.
Artist Rob Liefeld, the creator of Deadpool, returned to the character with writers Chris Sims and Chad Bowers in Marvel Comics' original graphic novel, Deadpool: Bad Blood, the best-selling graphic novel of May. Also among Marvel Comics' three graphic novels in the top ten were Mark Waid and Humberto Ramos' Champions Volume 1: Change the World at #7 and Jason Aaron and Olivier Coipel's The Unworthy Thor at #9. Image Comics had three titles in the top ten: Kelly Sue DeConnick, Valentine De Landro, and Taki Soma's Bitch Planet Volume 2: President Bitch at #2; Brian K. Vaughan and Fiona Staples' Saga Volume 7 at #3; and Moonshine Volume 1 at #5. DC Entertainment had four titles in the top ten: Greg Rucka and Nicola Scott's Wonder Woman Volume 2: Year One at #4; The Flash Volume 2: The Speed of Darkness at #6; Batman: Detective Comics Volume 2: The Victim Syndicate at #8; and Gerard Way, Nick Derington, and Tom Fowler's Doom Patrol Volume 1: Brick by Brick at #10.
Dark Horse Comics' He-Man and the Masters of the Universe: A Character Guide and World Compendium, a guidebook to the beloved 1980s animated television series, was May's best-selling book. Of note, Harcourt's Neil Gaiman Coloring Book ranked #4 and Titan Books' The Art and Making of Wonder Woman, a look behind the scenes of the blockbuster film, ranked #6.
Bandai's Power Rangers Legacy: Dragonzord was May's best-selling toy. DC Collectibles had three products among the top ten: the Wonder Woman Movie: Wonder Woman on Horseback Deluxe Statue ranked #2, the Gotham City Garage: Wonder Woman Statue ranked #9, and the DC TV: Supergirl Action Figure ranked #10.
WizKids/NECA's Marvel HeroClix: Avengers/Defenders War Booster Brick was May's best-selling game product. Also in the top ten from WizKids/NECA was the DC HeroClix: Wonder Woman Pack at #5. IDW Publishing had two products in the top ten: the Machi Koro Card Game ranked #8 and the Escape from 100 Million BC Board Game ranked #9.