It is learned that Marvel continues working on the upcoming What If? animated series coming to Disney Plus, amid the coronavirus pandemic that is sweeping the nation.
Stephan Franck, who is the show's head of animation and who also worked on Spider-Man: Into the Spider-Verse, filled in Newsarama, that they are working on the series from home.
"I normally split my day between my home studio and the Disney lot for dailies and reviews, but now we're just doing it all remotely," said Franck who also points out that work on animated projects within the industry continues, but live-action projects are being placed on hiatus. "Unfortunately I'm also hearing about some projects in development or with more distant release dates being put on hiatus, but a fair number of people in animation are still at work from the safety of their home, which we are all grateful for."
While Franck wouldn't offer up any details on the What If? series, teasing "S.H.I.E.L.D. agents are going to come and take me away," it's known the first episode asks: What If Peggy Carter got powers from the Super Soldier Serum while Steve Rogers did not and remained his skinny and scrawny self, but was given an Iron Man armor by Howard Stark?
Other episodes are said to deal with Marvel Zombies and the Winter Soldier, what looks like Black Panther as Star-Lord in Guardians of the Galaxy, and Loki becoming Thor with Mjolnir.
It's known the What If? series is a play on the MCU movies and not straight adaptations from the comics.
Check out the concept art and footage that have been released below.
The cast is said to include Jeffrey Wright as The Watcher, Michael B. Jordan as Killmonger, Sebastian Stan as Bucky Barnes, Josh Brolin as Thanos, Mark Ruffalo as Bruce Banner/The Hulk, Tom Hiddleston as Loki, Samuel L. Jackson as Nick Fury, Chris Hemsworth as Thor, Hayley Atwell as Agent Peggy Carter, Chadwick Boseman as Black Panther, Karen Gillan as Nebula, Jeremy Renner as Hawkeye, Paul Rudd as Ant-Man, Michael Douglas as Hank Pym, Neal McDonough as Dum Dum Dugan, Dominic Cooper as Howard Stark, Sean Gunn as Kraglin, Natalie Portman as Jane Foster, Taika Waititi as Korg, Toby Jones as Arnim Zola, Djimon Hounsou as Korath, Jeff Goldblum as Grandmaster, and Michael Rooker as Yondu.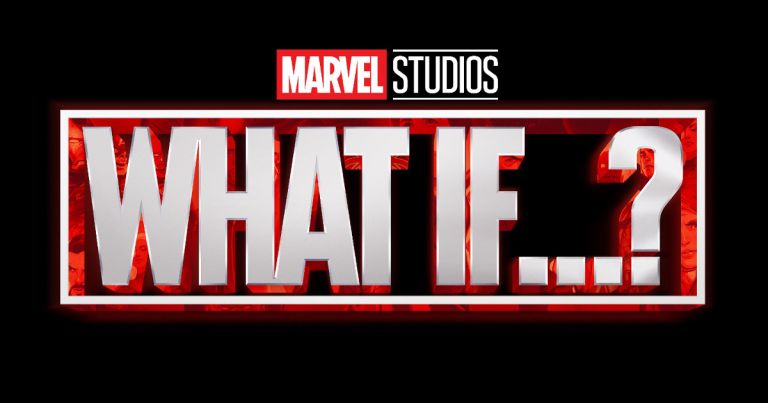 What If? footage:
Marvel What If? concept art: