Marvel Comics released a new teaser image which hints at the end of the Guardians of the Galaxy.
"The Guardians of the Galaxy are no more…Who are the Asgardians of the Galaxy," the image offers.
It's unknown what exactly the teaser is about, but it may have something to do with the upcoming Infinity Wars event, as Marvel has also released "Death Wins" teaser images, which can be found below.
If the teaser image holds true, it appears as if certain Asgardians will be suiting up to guard the galaxy.
Infinity Countdown #4 is out today, which leads to Infinity Wars: Prime #1 next month.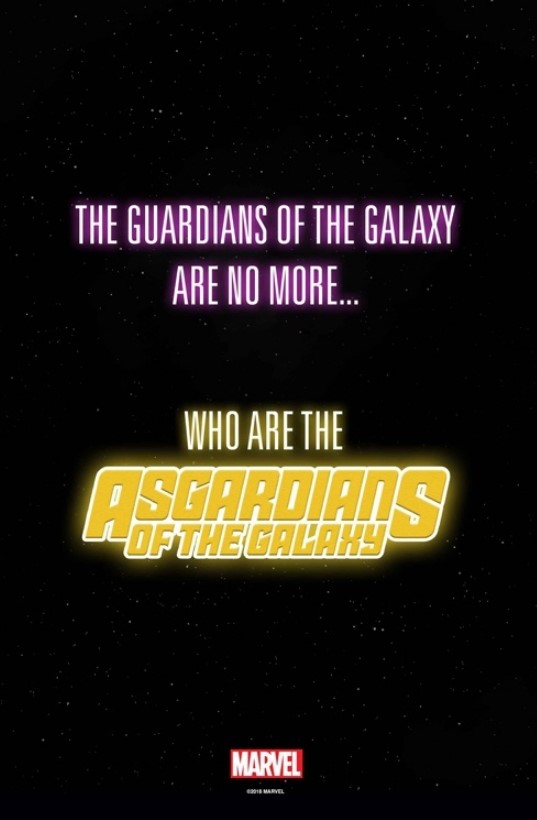 Infinity Wars: Prime #1
Written by GERRY DUGGAN
Art by MIKE DEODATO JR.
Colors by FRANK MARTIN
In stores July 2018
In INFINITY WARS: PRIME #1, the heroes and villains of the Marvel Universe reap what they sow as their frantic search for the Infinity Stones leads to cosmic madness like never before. The simmering events of recent months spiral into something much, much bigger in this colossal story.