Kevin Feige reveals that big news for the Marvel Cinematic Universe will be coming soon.
While speaking with Total Film Magazine about Thor: Love and Thunder, Feige reveals the following:
"As we're nearing the end of Phase 4, I think people will start to see where this next saga is going," confides Feige in the new issue, which hits shelves on June 23. 

"I think there have been many clues already, that are at least apparent to me, of where this whole saga is going. But we'll be a little more direct about that in the coming months, to set a plan, so audiences who want to see the bigger picture can see a tiny, tiny, tiny bit more of the roadmap."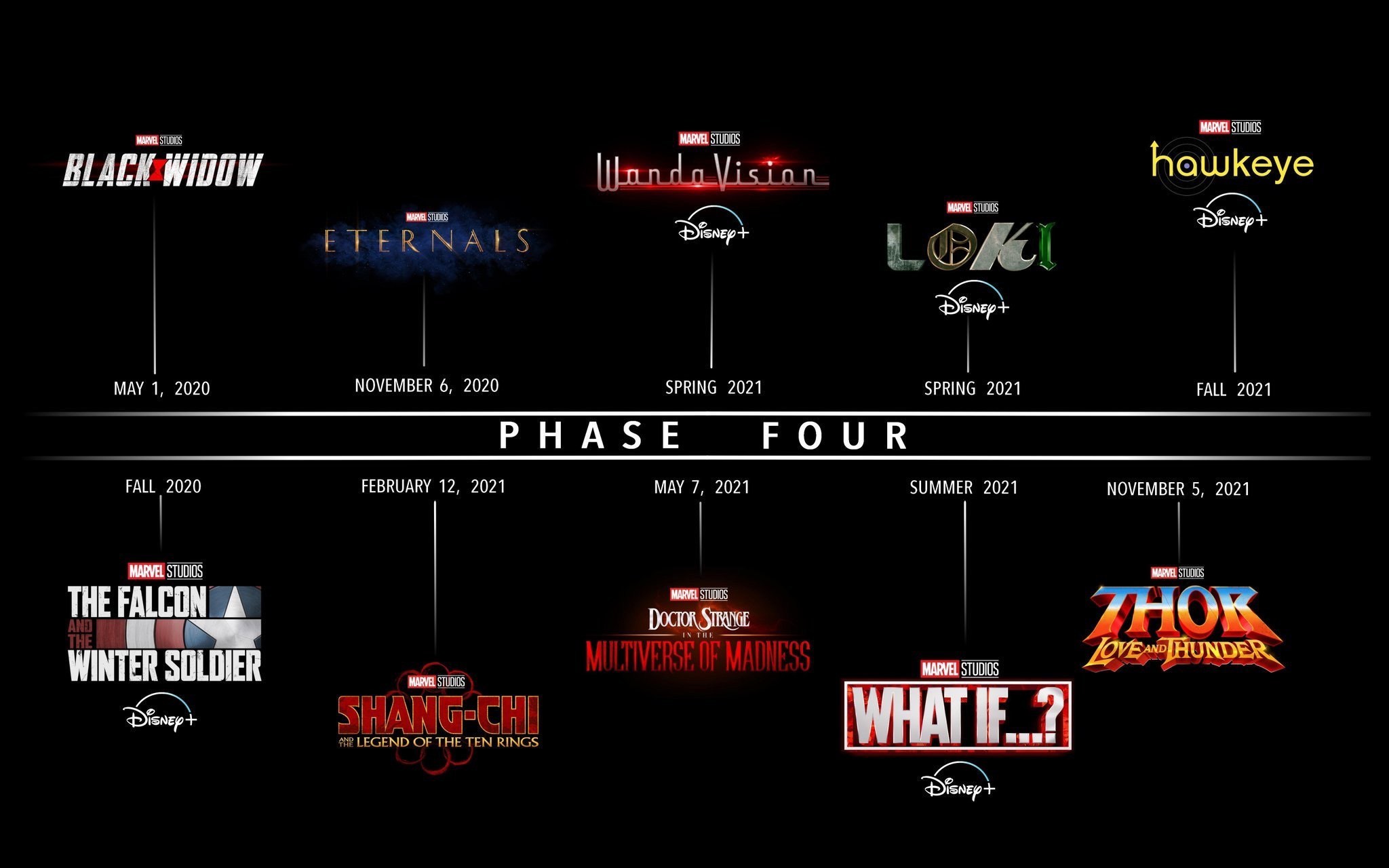 What will Marvel Phase 5 be like?
The original plan (pictured above) to end Marvel's Phase 4 was with Thor: Love and Thunder, but Marvel also has Black Panther: Wakanda Forever coming out on Nov. 11, Ant-Man and the Wasp: Quantumania on Feb. 17, 2023, Guardians of the Galaxy Vol. 3 on May 5, 2023, and The Marvels on July 8, 2023, but much like most of Phase 4, the flicks all seem to lack any direction compared to how Phases 1-3 built up and ended with Avengers movies, as Phase 4 doesn't have a big "Avengers" type flick. 
Marvel also has Fantastic Four in development as well as Blade, which might be a part of Phase 5, and then there are all the Disney Plus shows including She-Hulk, the untitled Halloween special thought to feature Werewolf By Night, The Guardians of the Galaxy Holiday Special, Secret Invasion, Ironheart, Armor Wars, and a Wakanda series, some of which might be considered Phase 4 and some which might be Phase 5.
With the Multiverse playing a part in a couple of films and TV shows, it has also been guessed the next "Avengers 5" might be Secret Wars, possibly directed by Joe and Anthony Russo. We can also probably add Spider-Man 4 to the mix.
Look for the big Marvel announcement from Kevin Feige to either come at the San Diego Comic-Con next month, though I think Marvel is rumored to be not attending, so if that is the case, the big news will probably come at the Disney D23 Expo in September.
(via games radar)