A brand new series from Marvel is now streaming on Disney Plus with MPower which gets released for International Women's Day.
The four-episode series is executive produced by Zoe Saldana who plays Gamora in the James Gunn Guardians of the Galaxy movies and features Brie Larson, Elizabeth Olsen, Lupita Nyong'o, and more.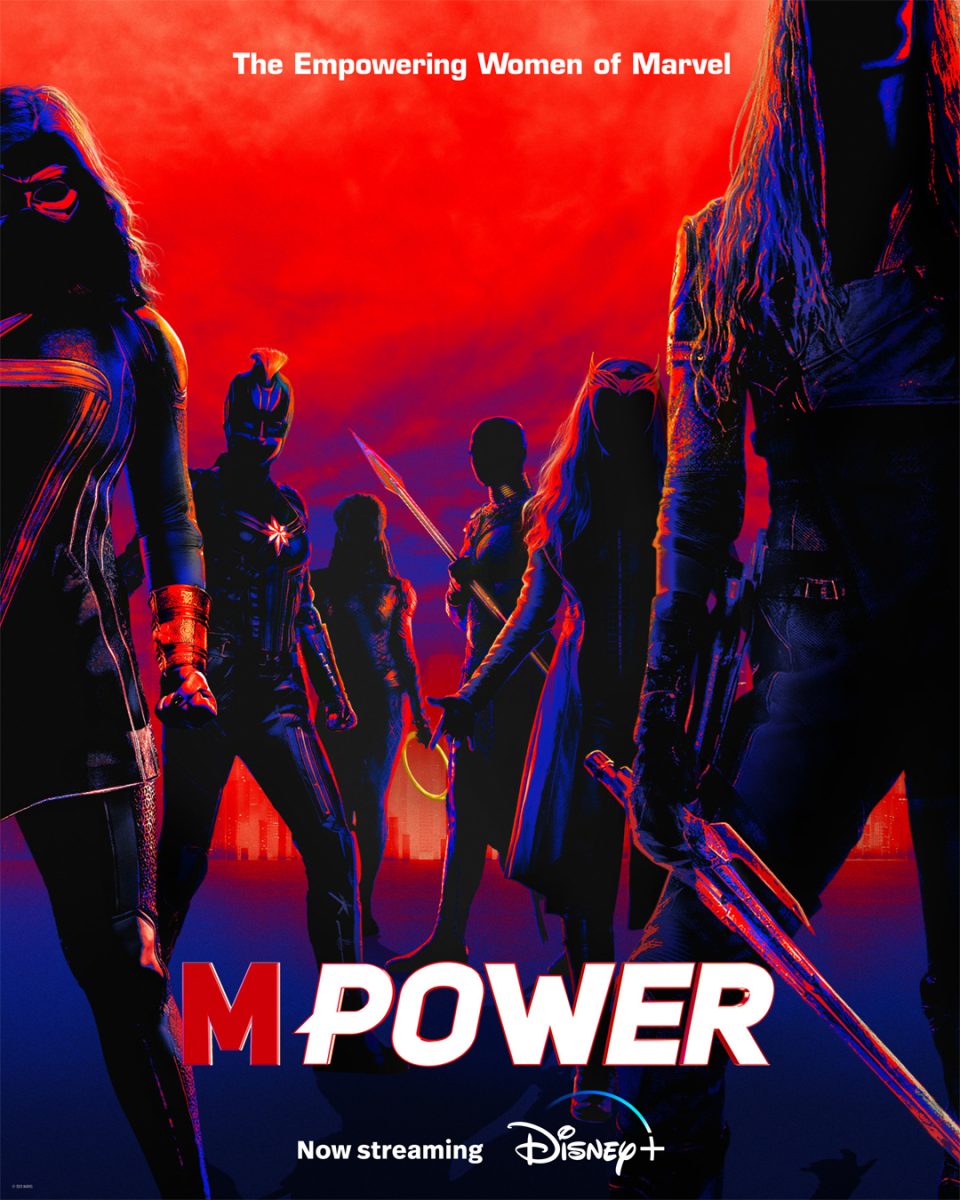 What is MPower about?
Each episode of MPower reveals the history and untold stories of the most iconic women in the Marvel Cinematic Universe. The women behind the Guardians of the Galaxy, Wakanda, Captain Marvel and the Scarlet Witch share their triumphs and are joined by adoring fans whose lives were touched by the stories of their heroes.
"Every hero has an epic origin story and so does this series," said Executive Producer Justin W. Hochberg. "When I conceived MPower, I did it out of love for my teen daughter so she would have more icons to look up to, voices to learn from and role models to help her impact the world. Today, that vision is now a reality thanks to Brie Larsen, Elizabeth Olsen, the women of Wakanda, and Zoë Saldaña, whose leadership was Mpowering."
"MPower is a tribute to women's representation and empowerment," said Saldaña. "We're enthused to have the involvement of a diverse group of women whose voices and stories will serve as a source of inspiration. Our hope is that this series will ignite meaningful conversations and drive real change towards a more equal and inclusive world."
Watch the trailer below. Here are the episode titles and descriptions:
Episode 1: "The Women Of Black Panther" – Step into the minds of those who bring your favorite women of Wakanda to life.
Episode 2: "Captain Marvel" – Those behind Captain Marvel delve into how she became a force for embracing oneself to the fullest.
Episode 3: "Scarlet Witch" – Scarlet Witch's story is unlike any other. This "MPower" episode showcases her voice and strength.
Episode 4: "Gamora" – Follow Gamora and her fellow Guardian women on their journeys from misfits to heroes.
DC also re-released the first Wonder Woman starring Gal Gadot in theaters.
Watch the trailer: