The trades are confirming that Marvel is moving forward with a Daredevil series for the Disney Plus streaming service.
According to Variety, Daredevil has Matt Corman and Chris Ord attached to write and executive produce.
No further details are known and Marvel has yet to officially confirm, but Charlie Cox recently appeared as Matt Murdock in Spider-Man: No Way Home, and Vincent D'Onofrio appeared as Kingpin in the Hawkeye series.
In addition, the character Echo is getting a spinoff series on Disney Plus who in the comics has a history with Daredevil.
Interestingly enough, the news of Daredevil getting greenlit follows Marvel dropping the She-Hulk trailer on Tuesday, as rumors offer Charlie Cox will again appear as lawyer Matt Murdock in that series.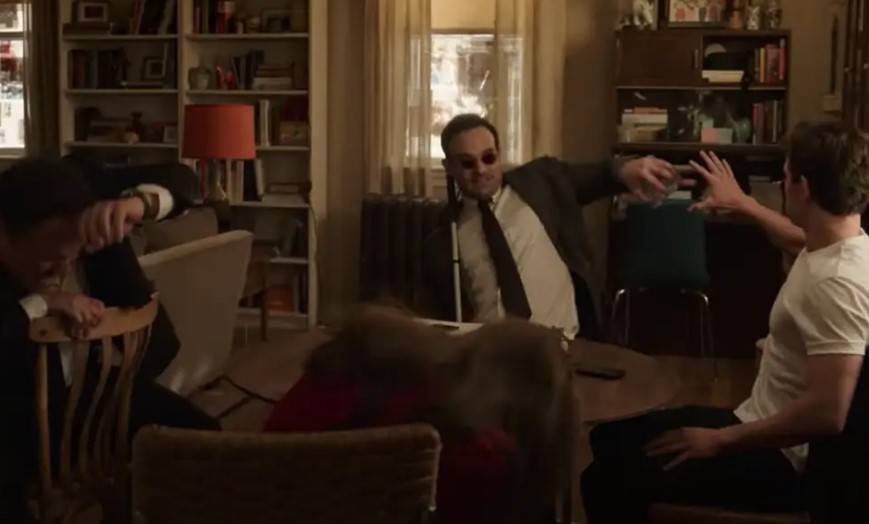 Matt Corman and Chris Ord developing Daredevil for Marvel
Marvel's Daredevil aired on Netflix for three seasons from 2015 to 2018 starring Charlie Cox but that was from Marvel TV, which was separate at Disney from Feige's Marvel Studios, but now Feige is in complete control of Marvel, so we see the good news is that Feige has decided to keep Charlie Cox as the Man Without Fear. We can also add all the Marvel Netflix shows have recently been added to Disney Plus as well, which also includes Jessica Jones, Luke Cage, Iron Fist, The Punisher, and Defenders. It could be possible that with Daredevil returning that it opens the door for the other Marvel Netflix characters to make their way to the MCU.
Matt Corman and Chris Ord are known for the USA Network series Covert Affairs and the NBC drama shows The Enemy Within and The Brave as well as The CW series Containment.
Worth a mention is that Charlie Cox will sport a new costume as Daredevil when he makes his MCU debut.