The Marvel TV shows are said to be leaving Netflix on March 1 which includes Daredevil, Jessica Jones, Luke Cage, Iron Fist, The Punisher, and the Defenders event series.
The rights to all six series are said to be reverting to Disney, but as of yet, Disney hasn't announced if they will become available on the Disney Plus streaming service but the "Save Daredevil" fan campaign suggests the shows could be released on Hulu, which features Disney's more mature content.
Update: Deadline offers that Disney is keeping mum about its distribution plans for the suite of series; they are expected to announce the shows' new streaming home soon.
Both Charlie Cox and Vincent D'Onofrio recently returned as their respective characters, Matt Murdock aka Daredevil, and Wilson Fisk, aka The Kingpin, as Cox made a surprise appearance in Spider-Man: No Way Home assisting Peter Parker, and D'Onofrio appeared in the Hawkeye Disney Plus series battling Kate Bishop.
Both actors have said they would like to do more, but presently they claim there are no plans for additional appearances in the MCU, and Jon Bernthal recently touched upon a return but seemed to doubt if the MCU would be a good fit for The Punisher.
Marvel TV, which was a separate company from Kevin Feige's Marvel Studios, debuted Daredevil back in 2015 which lasted for three seasons, and was followed by Jessica Jones for three seasons starting in 2015. Luke Cage would be next for two seasons kicking off in 2016, followed by Iron Fist for two seasons starting in 2017, Defenders debuted with eight episodes in 2017, with The Punisher having two seasons starting off in 2017 as well.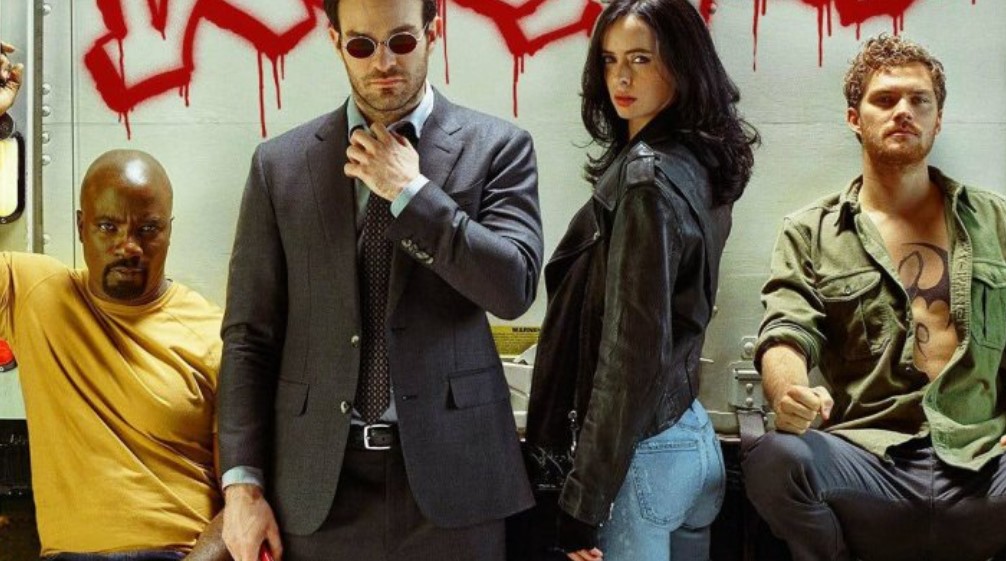 Disney Plus canceled Daredevil, Marvel on Netflix
Vincent D'Onofrio recently confirmed the shows were canceled because of the Disney Plus streaming service.
"I don't think any of us were ok. I think that we were like, 'Oh ok, we had a hit show and now it's gone.' You know?" D'Onofrio told the Marvel News Desk podcast. "But shortly after that at the same time the group #SaveDaredevil started to rise, we started to learn, the cast, most of us I believe, but I know Charlie and I for sure, and Deborah and Elden, we started to learn the reasons why that happened and so we understood what Marvel was doing because of Disney Plus coming out," the Kingpin actor continued. "When you're in this business a long time like we have all been, it kind of made sense business-wise. What didn't make sense to us was why we wouldn't continue that show or the idea of how that worked and how well it worked, you know? Conceptually, I think we were disappointed, but I think we all understood what was going on and that sort of was inevitable. In this business, you learn to accept things because, you know, it's a business in the end and there's nothing you can really do about it."
D'Onofrio also talked about Daredevil Season 4 that never happened.
"One of the things about losing the opportunity to do a fourth season was that – I know that Charlie feels the same way and I know he'd be comfortable with me speaking for him because Charlie and I are friends – there was a lot more to explore with his character and mine, and all of the characters in my opinion. All of the characters. And we just hoped that one day we would be able to and it turns out I've been able to do Hawkeye now and Charlie, he's there in Spider-Man."