Happy New Year from the Marvel Stadium in Australia, which celebrated with a display of Infinity Stone fireworks!
Users on social media posted video from Melbourne, Australia where fireworks shot over the Marvel Stadium (formerly Etihad Stadium) featured the colors of the Infinity Stones.
The above video posted to YouTube features the familiar hues blasting into the sky starting around the 4:27-mark.
Update: Brazil brought in the New Year with the Avengers as well by playing the theme song:
Original article continues:
Making up the Infinity Stones is the blue Space Stone, yellow Mind Stone, red Reality Stone, purple Power Stone, green Time Stone and the orange Soul Stone. The Stones are featured throughout the Marvel Cinematic Universe as part of the various films:
Space Stone – Tesseract (Captain America: The First Avengers)
Mind Stone – Loki's scepter (The Avengers)
Reality Stone – Aether (Thor: The Dark World)
Power Stone – Orb (Guardians of the Galaxy)
Time Stone – Eye of Agamotto (Doctor Strange)
Soul Stone – Vormir (planet in The Avengers: Infinity War)
Thanos brought all six stones together in Infinity War and formed the Infinity Gauntlet which gave the Great Titan the power to wipe out half the universe. Now in the aftermath of Thanos wiping out half of all life in the universe, the remaining Avengers must do what's necessary to undo the Mad Titan's deed in The Avengers: Endgame.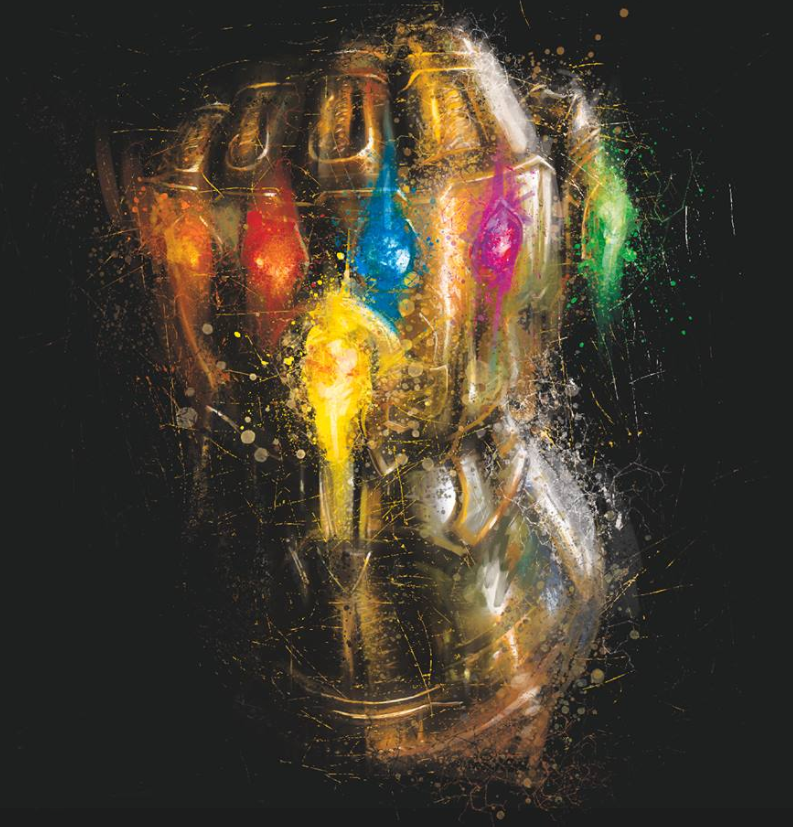 Melbourne, Australia is 16 hours ahead of the Eastern time zone, so they celebrated the New Year over 12 hours ago.
Following filming Thor: Ragnarok in Australia, Disney purchased the naming rights to Etihad Stadium in Melbourne, which was rebranded under the Marvel banner and went into effect September 1, 2018. The eight-year deal includes a complete rebranding of the stadium, a premium Marvel retail store and in addition, the Marvel characters will be a regular part of the promotion at the stadium.
"Marvel is a powerhouse in the entertainment industry and one of the most recognized brand names in the world. It is a brand dedicated to audience experiences, which firmly aligns with our vision to create incredible experiences for fans," MSL CEO Michael Green told Australia's News 9 back in May. "Over 18-years, we have become the world's busiest multi-purpose stadium. Now, we look forward to a new era of entertainment for the stadium where we will push the envelope and continue to deliver world-class events and fan engagement. This partnership will allow us to take the stadium atmosphere to the next level and create memorable experiences for a vast array of audiences and we look forward to delivering a truly game-changing experience."
Walt Disney Company Australia managing director Kylie Watson-Wheeler added: "Through (this) partnership with MSL we hope to bring people together and provide them with a unique opportunity to immerse themselves in the Marvel brand."