Marcia Lucas, who happens to be the ex-wife of George Lucas and the Oscar-winning editor of the Original Trilogy, happens to think Disney Star Wars sucks, too, including Rey.
In the new book, "Howard Kazanjian: A Producer's Life," which goes over the life of producer Howard Kazanjian who produced Empire Strikes Back and Return of the Jedi, Marcia Lucas goes so far as to say that Kathleen Kennedy and J.J. Abrams don't get Star Wars, that it sucks and that she thinks their ideas are terrible:
"I like Kathleen. I always liked her," says Marcia Lucas. "She was full of beans. She was really smart and really bright. Really wonderful woman. And I liked her husband, Frank. I liked them a lot. Now that she's running Lucasfilm and making movies, it seems to me that Kathy Kennedy and J.J. Abrams don't have a clue about Star Wars. They don't get it. And J.J. Abrams is writing these stories — when I saw that movie where they kill Han Solo, I was furious. I was furious when they killed Han Solo. Absolutely, positively there was no rhyme or reason to it. I thought You don't get the Jedi story. You don't get the magic of Star Wars. You're getting rid of Han Solo? And then at the end of the last one, The Last Jedi, they have Luke Luke disintegrate. They killed Han Solo. They killed Luke Skywalker. And they don't have Princess Leia anymore. And they're spitting out movies every year. And they think it's important to appeal to a woman's audience, so now their main character is this female, who's supposed to have Jedi powers, but we don't know how she got Jedi powers, or who she is. It sucks. The storylines are terrible. Just terrible. Awful.

You can quote me — 'J.J. Abrams, Kathy Kennedy — talk to me.'"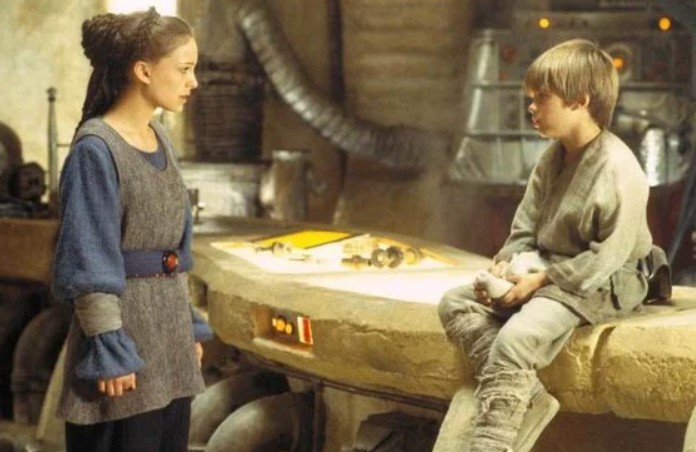 Marcia Lucas not a fan of Star Wars The Phantom Menace
Interestingly enough, Marcia Lucas also wasn't a fan of Star Wars: Episode 1 - The Phantom Menace as she didn't like it so much that it made her cry:
"George is, in his heart and soul, a good guy and a talented filmmaker," Marcia Lucas says. "I wish he would've kept directing [other kinds of] movies. But when I went to see Episode I — I had a friend who worked at ILM, who took me as a guest to a preview — I remember going out to the parking lot, sitting in my car and crying. I cried because I didn't think it was very good. And I thought he had such a rich vein to mine, a rich palette to tell stories with. He had all those characters. And I thought it was weird that the story was about this little boy who looked like he was six years old, but then later on he's supposed to get with this princess who looked like she was twenty years old. There were things I didn't like about the casting, and things I didn't like about the story, and things I didn't like — it was a lot of eye candy. CG."