Disney and Lucasfilm have released a new promo trailer for The Mandalorian Season 3 which teases "The Way."
Mando took off his helmet and is considered a Mandalorian no more, so Mando and Grogu are off to Mandalore to restore Mandor's honor.
"The journey continues," offers the video description. "Chapter 17 of The Mandalorian is now streaming on Disney+."
Watch below.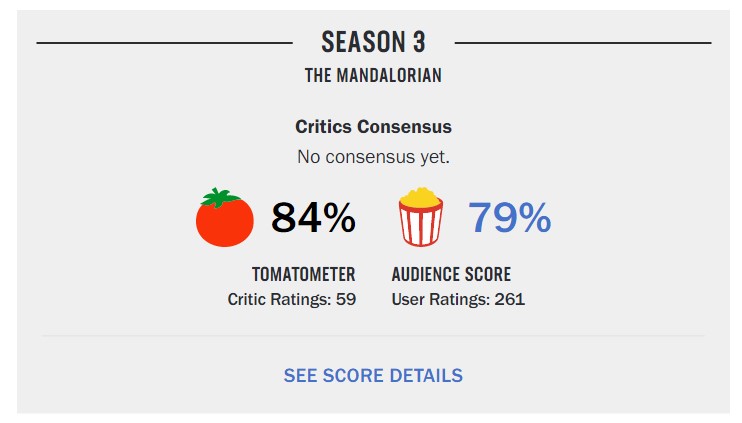 Lowest rated of the series
The first episode of Season 3 also doesn't come without a bit of controversy there has been a lukewarm start as it's the lowest rated on Rotten Tomatoes and on IMDb.
I found it more on the goofier side of things, like a wannabe Marvel episode (also way too short), where it feels less like Star Wars to me. As I tweeted, do characters like the Pirate King pass the Empire Strikes Back test? Would the Pirate King (or any of the pirates) fit in with Empire? I don't think so.
I also think a big issue could be that they might have had to change the entire series to cater to the ego of Pedro Pascal as it has previously been reported Pascal was upset he didn't get to show his face, so he threw a big hissy fit where eventually he was allowed to take off his mask, which is against everything set up in Season 1. Because of that, now they have had to write things to explain Mando being helmetless. I much preferred the badass Mando from Season 1.
New episodes of The Mandalorian are released Wednesdays at 3am EST on Disney Plus also starring Carl Weathers as Greef Karga and Katee Sackhoff as Bo-Katan Kryze. Season 3 follows the continued adventures of the beskar-armored hero, Din Djarin, and the foundling Grogu, with the once proud Mandalorian warriors scattered throughout the galaxy, a fractured people.
Watch the new trailer: