Man of Steel 2 may or may not be happening, but David S. Goyer happens to offer interesting insights into Superman and the DC film universe.
Goyer wrote the Batman The Dark Knight trilogy with Christopher Nolan, as well as Man of Steel, which introduced Henry Cavill as the new Superman.
While talking with THR, Goyer was questioned about Man of Steel 2, where THR mentioned there are rumors about a potential sequel, though Goyer said he is not involved and heard the same rumors:
THR: Henry Cavill and others have advocated for a direct sequel to Man of Steel. I've heard rumors a sequel may be in the works with Cavill on board (Warner Bros. says none is in development). Does it feel like there is still unfinished business with that story?

Goyer: I think so. I'm not involved in it right now. I've heard the same rumors you've heard, but I'm not plugged into it. I've stepped away almost entirely from comic book-related projects other than Sandman, which I don't really categorize as part of the normal DC universe. And I'm doing a Batman podcast. I've actually done so many adaptations of comics that I needed a break. I didn't want to get into a rut. That's why I'm doing Foundation and some other films, like The Night House and Antlers (which are being released by Searchlight).
Regarding the DC film universe, Goyer offers a rather cringing moment that occurred while filming Man of Steel; however, it should be noted we don't know the full context, as recall Superman Returns saw the Brandon Routh version of Superman returning to Krypton:
And, of course, what was the worst note — besides being told to put "less magic" in your Doctor Strange script, which is great, but you've told that one before.

One note I got was on Man of Steel, where the ending involves Superman utilizing the pod that he arrived in as a child in order to bring down General Zod's ship. The note we got from the studio said, "You have to change that." We asked why. They said, "Because if Superman uses that pod and it's destroyed while saving the city, how is he ever going to get back home to Krypton?" There was just this long pause and we said, "Krypton blew up. You saw 30 minutes of it!"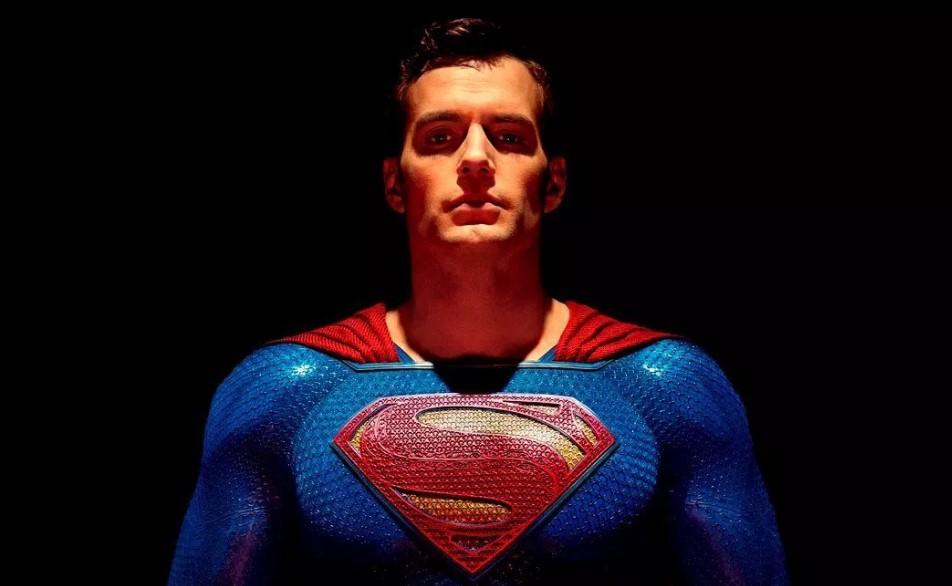 Goyer developed Man of Steel with Nolan during The Dark Knight Rises
Goyer also revealed that while writing the script for The Dark Knight Rises with Nolan, they had writers' block, so they took a week off which saw Goyer read the first few years of Action Comics where he wrote down ideas for a Superman movie, which became Man of Steel:
What happened during that week is I ended up rereading the first few years of Action Comics and writing down a two-pager for a Superman movie. So when we came back, Chris said, "Well, have any ideas?" And I said, "I've got this Superman movie that has nothing to do with The Dark Knight Rises." That's how Man of Steel happened. We ended up pitching it to Warner Bros. and getting that going.
Goyer was also asked about Zack Snyder recently stating Man of Steel could have been in the same universe as Nolan's Batman movies, but Goyer said that wasn't going to happen:
Zack Snyder recently claimed that it wasn't off the table to set Man of Steel in the Nolan-verse, which is tough to imagine. Was that ever discussed?

Not amongst us when I was doing Man of Steel, or among Nolan and myself. Chris always wanted to keep the Dark Knight films as a separate entity and [the studio] kept wanting, understandably, to pull him into a whole DC expanded universe. Chris obviously was a producer on Man of Steel, and it's tempting to think they were linked, but they really weren't. I mean, I'm sure one could retroactively do it.
Regarding the Man of Steel 2 rumors, it's been claimed that Henry Cavill has signed on for at least three more Superman appearances (thought to be Black Adam with Dwayne Johnson), but again the article by THR notes that WB said no Man of Steel 2 is in development (Abrams is going with the black Superman).
Full interview at THR.