Check out a first look at Luke Cage re-teaming with Iron Fist in Marvel's Luke Cage Season 2.
Empire released the following pic featuring the return of Mike Colter and Finn Jones as the pair are back following Defenders.
"Danny helps Luke channel his chi," showrunner Cheo Hodari Coker teased about what's to come in the second season.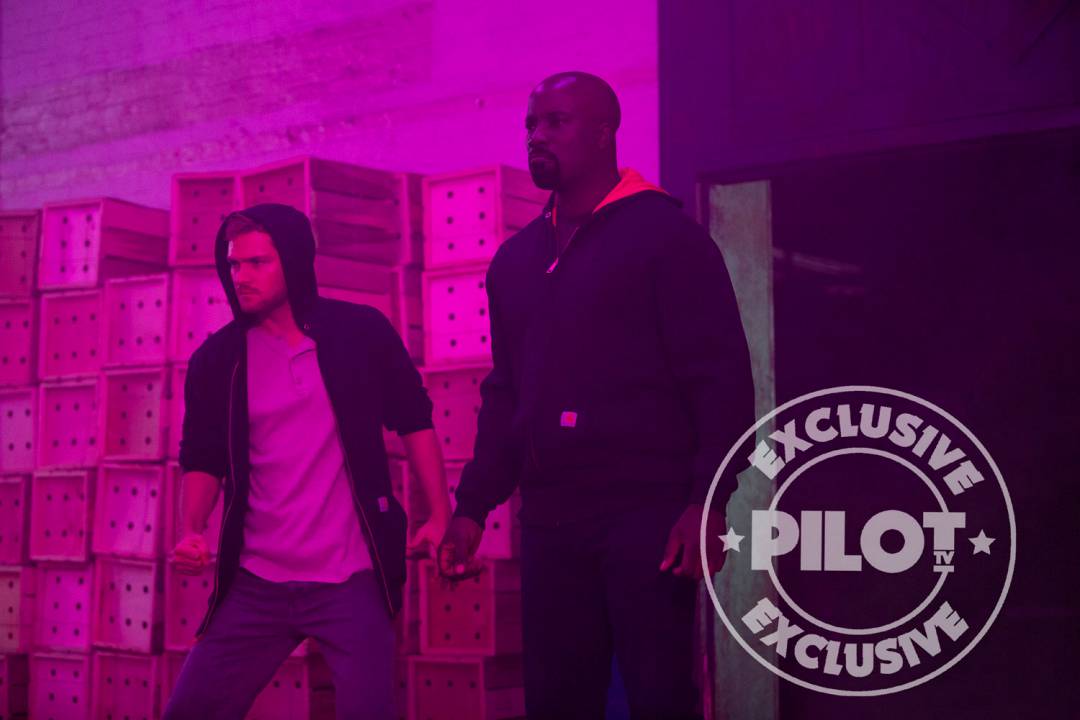 Marvel's Luke Cage premiers Friday, June 22nd on the streaming network.
Marvel TV also released four previous images. See below along with a teaser.
After clearing his name, Luke Cage has become a celebrity on the streets of Harlem with a reputation as bulletproof as his skin. But being so visible has only increased his need to protect the community and find the limits of who he can and can't save. With the rise of a formidable new foe, Luke is forced to confront the fine line that separates a hero from a villain.
Marvel's Luke Cage Season 2 also Simone Missick as Misty Knight.