An adaptation of the popular video game, The Last of Us, is in the works at HBO as a new series from the creator of the hit show Chernobyl.
Craig Mazin, the creator of Chernobyl, is teaming with The Last of Us video game writer and director Neil Druckmann who will work with Mazin to write and executive produce the series.
The game's developer, Naughty Dog, and Sony Pictures Television in association with PlayStation Productions are also involved as producers.
"Neil Druckmann is without question the finest storyteller working in the video game medium, and The Last of Us is his magnum opus. Getting a chance to adapt this breathtaking work of art has been a dream of mine for years, and I'm so honored to do it in partnership with Neil," said Mazin in a statement.
Druckmann also said in a statement: "From the first time I sat down to talk with Craig I was equally blown away by his approach to narrative and his love and deep understanding of The Last of Us. With Chernobyl, Craig and HBO created a tense, harrowing, emotional masterpiece. I couldn't think of better partners to bring the story of The Last of Us to life as a television show."
"This is an incredibly exciting opportunity for us to partner with Craig, Neil, Carolyn and the teams at Sony, Naughty Dog and PlayStation to bring the virtual world of this acclaimed game to life," stated HBO programming president Casey Bloys.
"This is the first of many shows we intend to develop with our friends at PlayStation Productions," said Chris Parnell, co-president of Sony Pictures Television Studios. "The Last of Us is a brilliant achievement in storytelling and character development, and we are lucky to have the opportunity to work with this team to adapt it."
The Last of Us video game is a genre-defining experience that blends survival and action elements to tell a character-driven story about a population decimated by a modern plague. Abandoned cities are being reclaimed by nature and the remaining survivors are killing each other for food, weapons and whatever they can get their hands on. Joel, a ruthless survivor, and Ellie, a brave young teenage girl who is wise beyond her years, must work together to survive their journey across what remains of the United States.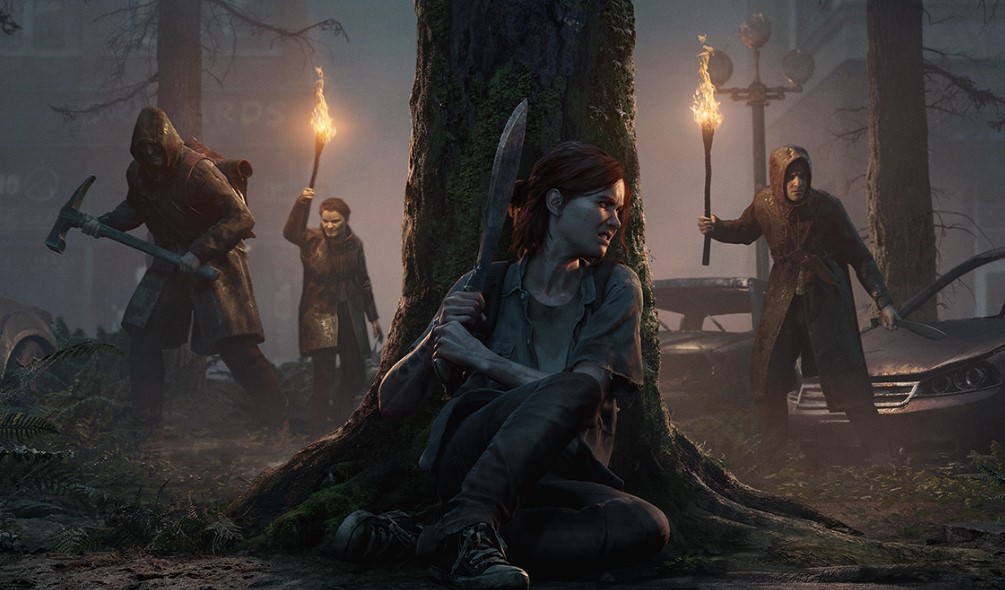 The Last of Us HBO series adapting both parts one and two of the video game
It's reported the HBO series will cover both events from the original game as well as its forthcoming sequel, The Last of Us Part II, which gets released on May 29, 2020.
The Last of Us Part II is described as:
Five years after their dangerous journey across the post-pandemic United States, Ellie and Joel have settled down in Jackson, Wyoming. Living amongst a thriving community of survivors has allowed them peace and stability, despite the constant threat of the infected and other, more desperate survivors. When a violent event disrupts that peace, Ellie embarks on a relentless journey to carry out justice and find closure. As she hunts those responsible one by one, she is confronted with the devastating physical and emotional repercussions of her actions.
(via THR)