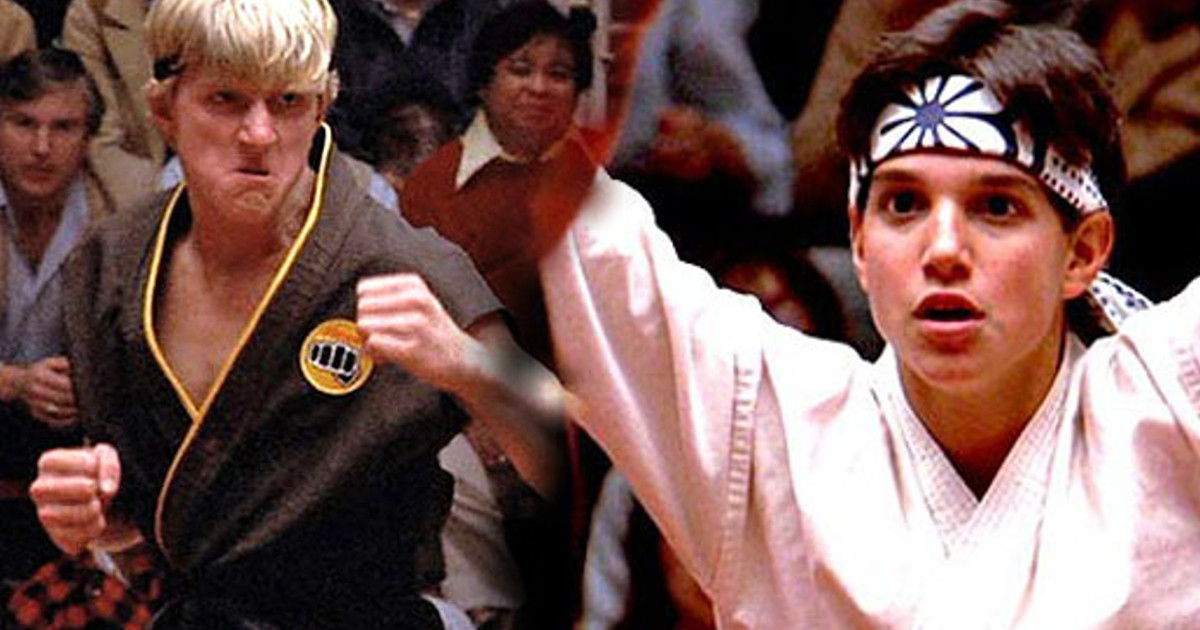 Karate Kid is making a comeback as a 10-episode YouTube Red series titled Cobra Kai.
THR reports both original stars Ralph Macchio and William Zabka will be back for the new series reprising as Daniel LaRusso and Johnny Lawrence, respectively.
The description for Cobra Kai states:
The series, set to bow in 2018, is set 30 years after the events of the 1984 All Valley Karate Tournament and revolves around a down-and-out Johnny who, seeking redemption, reopens the infamous Cobra Kai dojo. It reignites his rivalry with a now-successful Daniel, who has been struggling to maintain balance in his life without the guidance of his mentor, Mr. Miyagi (the late Pat Morita). The half-hour comedy follows the duo addressing demons from their past and present frustrations — through (what else?) karate.
Josh Heald (Hot Tub Time Machine), Jon Hurwitz and Hayden Schlossberg (Harold and Kumar) are writing the Cobra Kai script and will executive produce.
"Like everyone who grew up in the 1980s, the three of us are enormous fans of The Karate Kid​," Heald, Hurwitz and Schlossberg said in a joint statement. "Cobra Kai​ will be a true continuation of the original films — packed with comedy, heart and thrilling fight scenes. We can't wait to reignite the LaRusso-Lawrence rivalry, and we're thankful to our partners at YouTube Red, Sony Pictures Television and Overbrook for their shared enthusiasm in making our dream project a reality."
Ralph Macchio also offered the reason for the title change to Cobra Kai is because: "If The Karate Kid was Daniel's story, Cobra Kai is equal parts Daniel and Johnny's story. Also because this is a series and not a movie, we really wanted to reimagine how the story was told. Changing the name made sense as part of that."
I had the chance to briefly meet Ralph Macchio at the last NYCC, and I've been a big fan of Karate Kid, so this is pretty exciting news! I'm curious how the fight scenes will come off especially in this day and age of MMA. Should be a good one.