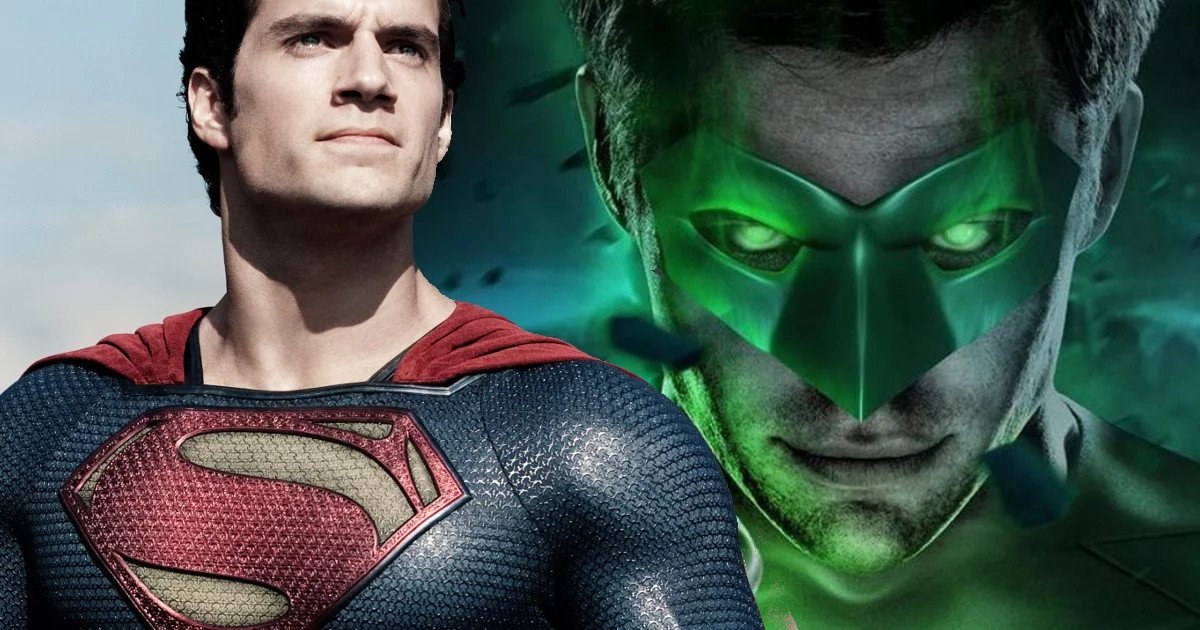 Warning: Spoilers may follow for the Justice League movie as a possible list of the soundtrack songs from the film has leaked online offering potential details.
It's said a list of the Justice League songs has leaked on IMDb which seems to insinuate there will be a seventh member of the Justice League.
Presently, the DCEU Justice League consists of six members: Superman, Batman, Wonder Woman, Aquaman, The Flash and Cyborg.
However, the leaked Justice League soundtrack has a song titled "Unite The Seven" by Imagine Dragons, which obviously seems to indicate a seventh member appears in Justice League leading to speculation it's the long rumored Green Lantern.
A Green Lantern Corps movie is in the works for the DCEU, so including Green Lantern – a founding member of the Justice League in the comics – wouldn't be a stretch.
The Justice League soundtrack offers potential further spoilers in that a song is also titled "Resurrection," which is probably for Henry Cavill's Superman.
The order of the songs may also have meaning as both "Unite the Seven" and "Resurrection" are the last two songs listed, possibly indicating Green Lantern (or another character) and the return of Superman happens at the end of the Justice League movie.
Here is the list of Justice League songs (presently unverifed):
Come Together
Written by Curtis Mayfield
Performed by Godsmack
Icky Thump
Written by The White Stripes
Performed by The White Stripes
For the Squad
Written by Carlos Garcia
Performed by Carlos, Eman
Colossal
Written by Tyler Green
Performed by Extremeties
Unite The Seven
Written by Imagine Dragons
Performed by Image Dragons
Resurrection
Written by Kendrick Lamaar
Performed by Kendrick Lamar, Skrillex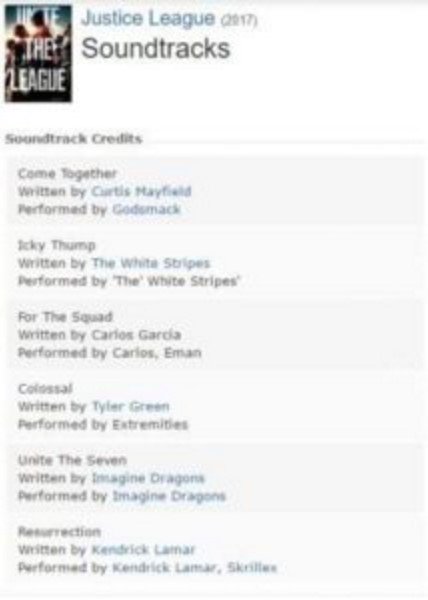 Green Lantern is just a rumor at this time, but fans want Armie Hammer in the role.
Justice League has a November 17, 2017 release directed by Zack Snyder starring Ben Affleck as Batman, Henry Cavill as Superman, Gal Gadot as Wonder Woman, Jason Momoa as Aquaman, Ezra Miller as The Flash, Ray Fisher as Cyborg, J.K. Simmons as Commissioner Gordon and Willem Dafoe an Atlantean, Nuidis Vulko.
Fueled by his restored faith in humanity and inspired by Superman's selfless act, Bruce Wayne enlists the help of his newfound ally, Diana Prince, to face an even greater enemy. Together, Batman and Wonder Woman work quickly to find and recruit a team of metahumans to stand against this newly awakened threat. But despite the formation of this unprecedented league of heroes—Batman, Wonder Woman, Aquaman, Cyborg and The Flash—it may already be too late to save the planet from an assault of catastrophic proportions.