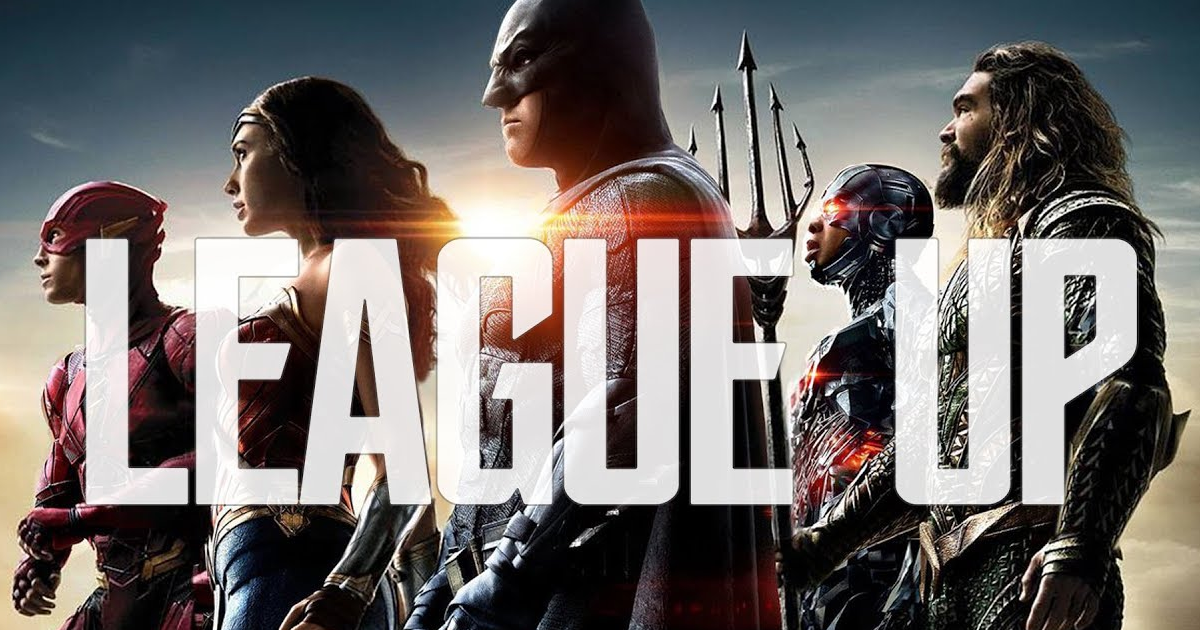 League up with the Justice League movie!
DC announces a new contest for the Justice League where fans can enter to win a Justice League movie premiere experience!
Watch the video below which offers that fans need to form their own team of Justice League with five people that feature the qualites of Batman, Wonder Woman, Aquaman, Cyborg and The Flash.
Similar to other promotions, it looks like they are keeping Superman under wraps!
Full details below!
The Warner Bros. and DC League Up Contest
Want to a chance to win a trip to the premiere of JUSTICE LEAGUE? Then grab some friends and LEAGUE UP!
The contest takes place in two parts. In the first part, fans put together their League and create a video about how they plan to celebrate the JUSTICE LEAGUE. In the second part, four finalist Leagues have to make their celebration a reality!
How To Enter:
This is only a summary of the contest. For full instructions, read the official rules here.
The contest begins on Wednesday, July 19, 2017 at 10 AM PT.
Put a League of 5 people together representing:
Wonder Woman – Justice, Peace and Equality
Cyborg – Communication and Tech Innovation
Batman – Determination and Intelligence
Aquaman – Responsibility and Environmental Commitment
Flash – Courage and Drive
Find a unique way to represent one of the characters from the movie. Diversity is important; each League member has to figure out a way to embody the qualities of their chosen superhero. Whether it's community work or cosplay – creativity matters!
Create an original Twitter video no longer than 2 minutes and 20 seconds that introduces your League.
In your video, tell the world why your League deserves to make it to the final round of 4 Leagues by describing what your celebration idea is. Will you throw a mini-con? Gather cos-players together for a party? Do some good for your community? As long as your idea involves sharing your passion for your League with fans and friends, you're welcome to submit it.
THIS IS THE IMPORTANT PART: Post your video to Twitter and tag @DCComics. Your tweet has to include #LeagueUpContest and this link: [email protected]://bit.ly/2tR3v0c
Only one video per League, please.
Only include your League members and no one else.
All videos must be completely original so no use of DC films or TV shows in your submission.
In making their evaluation, the judges will consider each League's:
Creative concept Justice League character representation/interpretation DC knowledge Twitter likes
All videos must be submitted by 11:59 PM PT on Friday, August 18, 2017.
The 4 finalist Leagues will be contacted via Twitter on or about August 25, 2017.
The 4 finalist Leagues will be given a day during the week of September 11, 2017 in which they will bring to life the fan celebration they proposed in their submission video.
Each of the 4 Leagues will submit a 2 minute video of their Justice League fan celebration to DC by 12:00 PM PT on September 22, 2017 for voting by fans in the DC All Access app beginning at 10:00 AM PT on September 25, 2017.
The winning League will be selected by a combination of app votes and judging criteria on Monday, October 2, 2017.
"Justice League" has a November 17, 2017 release directed by Zack Snyder starring Ben Affleck as Batman, Henry Cavill as Superman, Gal Gadot as Wonder Woman, Jason Momoa as Aquaman, Ezra Miller as The Flash, Ray Fisher as Cyborg, J.K. Simmons as Commissioner Gordon and Willem Dafoe an Atlantean, Nuidis Vulko.
Synopsis:
Fueled by his restored faith in humanity and inspired by Superman's selfless act, Bruce Wayne enlists the help of his newfound ally, Diana Prince, to face an even greater enemy. Together, Batman and Wonder Woman work quickly to find and recruit a team of metahumans to stand against this newly awakened threat. But despite the formation of this unprecedented league of heroes—Batman, Wonder Woman, Aquaman, Cyborg and The Flash—it may already be too late to save the planet from an assault of catastrophic proportions.