Paramount Pictures held a Transformers Bumblebee movie panel today at the SDCC where in attendance included director Travis Knight joined by star Hailee Steinfeld and the cast, with John Cena making a surprise appearance.
It is Cena's first ever appearance at Comic-Con, and it was revealed Cena is playing Agent Burns, the antagonist of the movie, who is out to get Charlie played by Steinfeld.
Updated: with Bumblebee Comic-Con poster below.
Check out footage: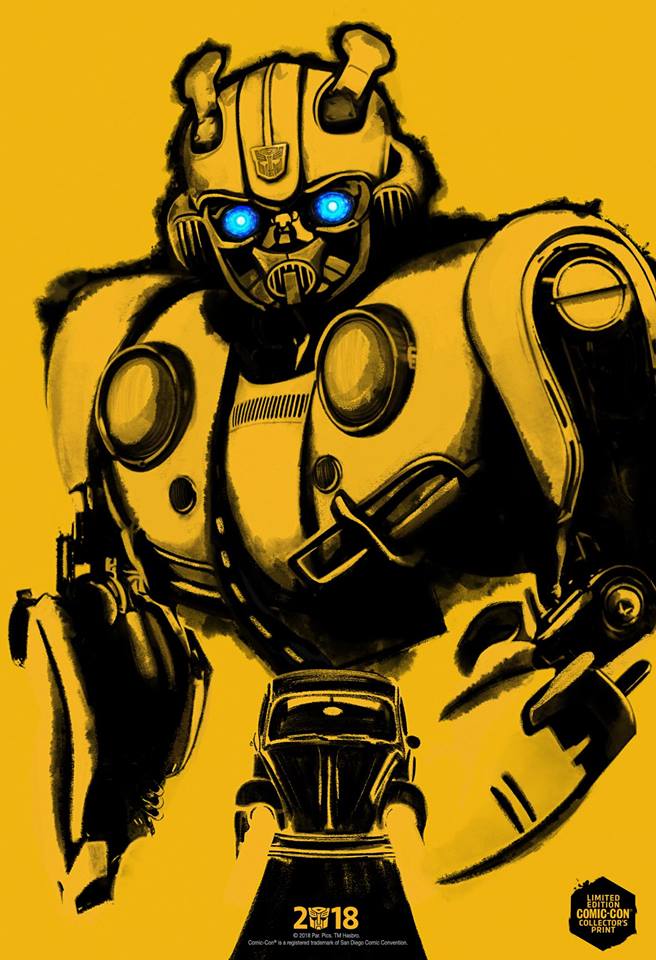 Bumblebee has a December 21, 2018 release date.
On the run in the year 1987, Bumblebee finds refuge in a junkyard in a small Californian beach town. Charlie (Hailee Steinfeld), on the cusp of turning 18 and trying to find her place in the world, discovers Bumblebee, battle-scarred and broken. When Charlie revives him, she quickly learns this is no ordinary, yellow VW bug.