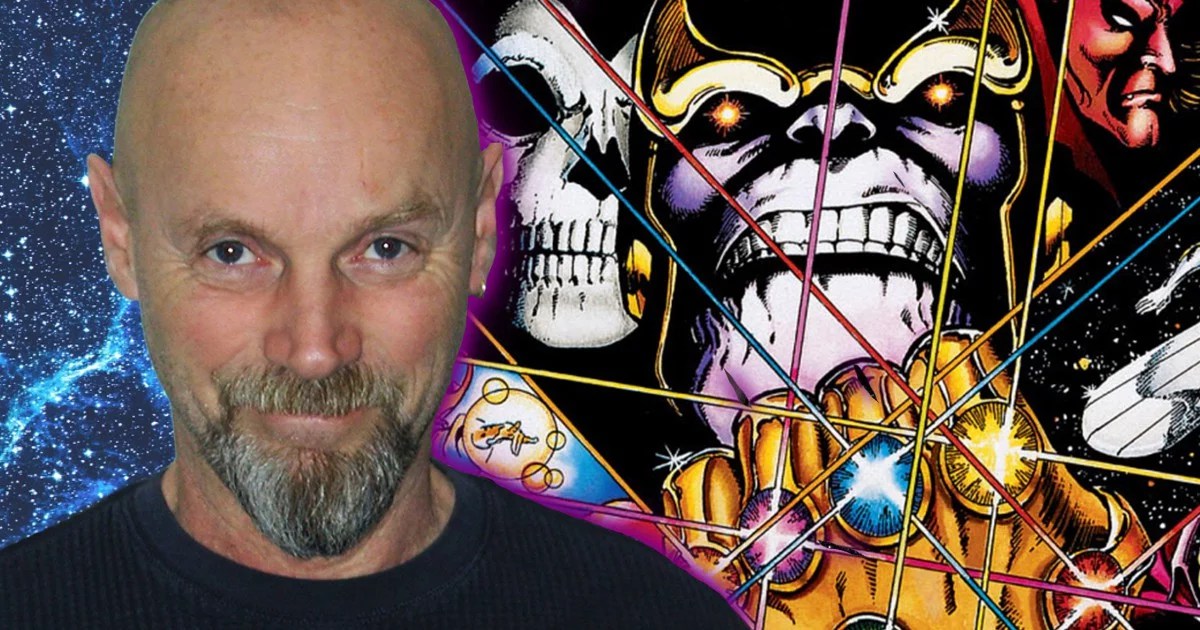 The creator of Thanos wants to join the Mad Titan in The Avengers: Infinity War!
Following the release of the new Avengers: Infinity War trailer featurette (watch below), Thanos creator Jim Starlin took to his official Facebook page to offer he wants to cameo.
"Well, from the looks of all those notes sticking out of a copy of the Infinity Gauntlet in this screen shot from The Making of The Avengers: Infinity War, it would appear that Marvel has begun shooting the movie, maybe loosely based on The Infinity Gauntlet. So very cool! Anthony and Joe, I'm ready for my close up any time you are," Jim Starlin posted along with the following images of the Infinity Gauntlet book from the featurette and the Avengers: Infinity War logo.
The book featured in The Avengers: Infinity War trailer featurette looks to be the Infinity Gauntlet Omnibus, which comes jam-packed with 1248 pages of Marvel Cosmic goodness including issues of Silver Surfer (1987) 34-38, 40, 44-60; Thanos Quest 1-2; Infinity Gauntlet 1-6; Cloak & Dagger (1988) 18; Spider-Man (1990) 17; Incredible Hulk 383-385; Dr. Strange, Sorcerer Supreme 31-36; Quasar 26-27; Sleepwalker 7.
Jim Starlin created Infinity Gauntlet back in 1991. We obviously see Kevin Feige is a huge fan as he developed the MCU around the Infinity Gauntlet, Thanos and the Infinity Stones (gems). Having Jim Starlin cameo in The Avengers: Infinity War sounds like a great idea and icing on the cake. Starlin also created Drax and Gamora.
The Avengers: Infinity War hits May 4, 2018.
The Avengers: Infinity War trailer featurette: