Jim Lee reveals a sneak peek at the upcoming DC FanDome virtual convention that goes online Saturday, Aug. 22 at 10am PDT.
The superstar comic book artist reveals he actually came up with the design for the DC Multiverse look of the event.
"Watch #DCFandome come to life with this sneak peek (with some literal behind the scenes footage of me working on parts of DC Fandome in the middle of the night)! Don't miss the global event on August 22! All fans welcome," posted Lee on Instagram.
Watch the video below which includes the classic Superman score by John Williams from the Richard Donner and Christopher Reeve movies.
"It's true! DC is bringing the whole world together—under one huge virtual dome—for 24 hours to celebrate you, the fan!" Jim Lee, said on the DC Comics blog. "Whether you like to read the comics, watch the movies, play the games or binge the TV series, the DC Fandome will have something just for you. And I don't mean things you have seen before. We're working across all of DC and WB to create experiences and adventures within a first of its kind, online immersive world that will not only make headlines around the world but bring joy and hopefully leave a lasting impact on those of you who join us."
Jim Lee DC FanDome BTS video: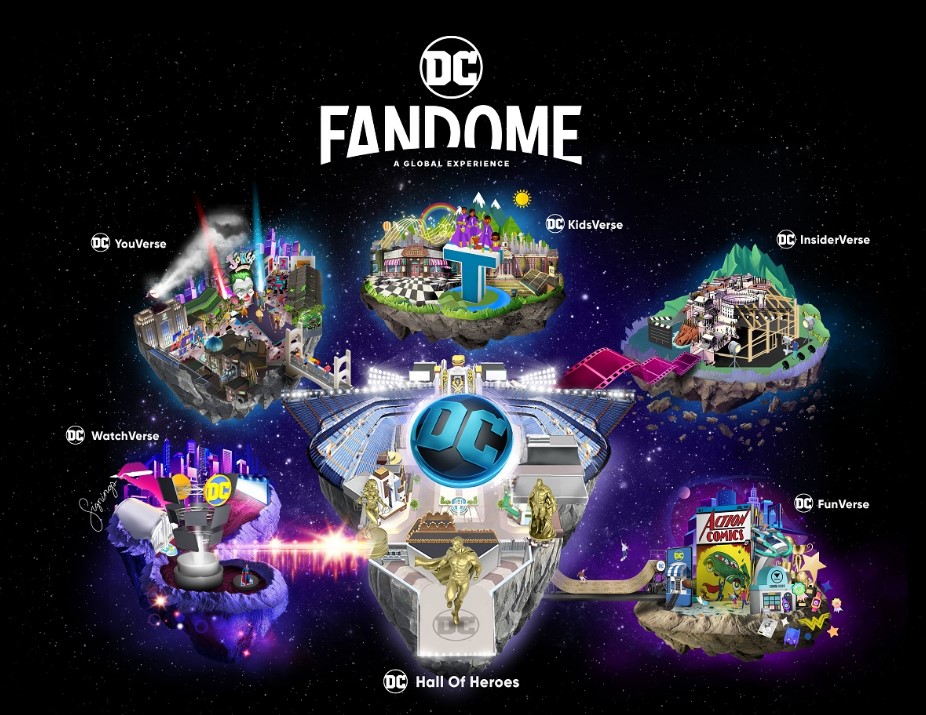 DC FanDome details:
Imagine all the Super Heroes and Super-Villains you've ever loved finally coming together in one place to celebrate DC's past, present and future. Accessible for 24 hours at DCFanDome.com, the global event will immerse fans into the DC Multiverse, with new announcements from WB Games, Film and TV, and comics, as well as an unprecedented opportunity to hear from the casts and creators behind your favorite feature films and TV series, including: Aquaman, The Batman, Batwoman, Black Adam, Black Lightning, DC Super Hero Girls, DC's Legends of Tomorrow, DC's Stargirl, Doom Patrol, The Flash, Harley Quinn, the SnyderCut of Justice League, Lucifer, Pennyworth, SHAZAM!, The Suicide Squad, Supergirl, Superman & Lois, Teen Titans GO!, Titans, Watchmen, Young Justice: Outsiders and, coming this fall to theaters worldwide, Wonder Woman 1984.

The DC FanDome is the place to hear highly anticipated announcements and the latest news, see exclusive footage, and venture into themed worlds designed to entertain everyone from movie and TV superfans to gamers and readers, to families and kids. With special presentations to engage fans in every time zone across the globe, you'll have the opportunity to have an experience that's all your own. Inside this virtual world, fans will also get access to localized events, featuring the faces and voices from countries around the world in their local language. No matter where you live, your age or your level of fandom, there is something for you.