Following the Dune premiere, Jason Momoa says he tested positive for covid, which may mean filming on Aquaman 2 could be halted.
Jason Momoa filled his fans in on the news on his Instagram story where he looks to be just fine.
"Yeah, I got hit with covid right after the [Dune] premiere," Momoa said. "There was a lot of people I met in England, so… Got a lot of Aloha from people and… Who knows? Either way, I am doing fine. Thank you for all your concerns and love. Yeah, I'm just camped out in my house, but I have some really cool stuff that's coming out."
Momoa also added and included video of himself in quarantine with his roommate who is shown skateboarding in the house in the UK, "Alright, everybody. Everyone wants to know how covid is going, it's going pretty good. Yeah! We're having a ball, man [laughs]!"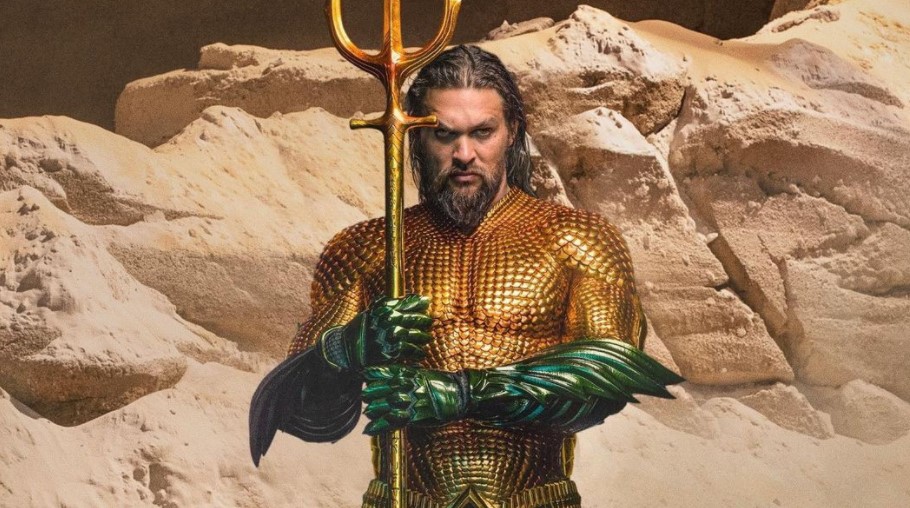 Jason Momoa quarantining in million dollar mansion
The UK tabloid sites also offer that Jason Momoa is quarantining in a $15 million mansion that has eight bedrooms, eleven bathrooms, is set on 11.5 acres of land, has a three car garage, a sprawling pool, a bowling alley, a movie theater, and a tailor-made climbing wall.
Regarding the possibility of Aquaman 2 filming getting halted, it's said that it's hoped there will not be any further outbreaks on set and that they can continue filming by working around Momoa (i.e. scenes without Momoa).
An insider filled in The Sun: "Jason is fine luckily and is now isolating after getting a positive test. But it's a real headache for the film's bosses, who are now worrying about having to delay their tight filming schedule."
Amber Heard also recently teases she is filming Mera scenes. See below.
Aquaman and the Lost Kingdom is directed by James Wan and has a Dec. 16, 2022 release also starring Patrick Wilson and Yahya Abdul-Mateen II.
(via The Daily Mail)
Amber Heard filming Aquaman 2: