It's again being reported that Disney has made up its mind and will not be rehiring James Gunn to direct Guardians of the Galaxy 3 or have further involvement with Marvel Studios, with it said Kevin Feige supports Disney's decision.
Following an earlier report that stated a last ditch effort was in the works to bring back James Gunn on Guardians of the Galaxy 3, now it's said Disney is standing firm on their original decision, which saw Walt Disney Studios chairman Alan Horn, Kevin Feige's boss, release the following statement last month: "The offensive attitudes and statements discovered on James' Twitter feed are indefensible and inconsistent with our studio's values, and we have severed our business relationship with him."
Variety reports that James Gunn had an actual sit down meeting with Alan Horn, but that Horn is standing by his decision to not reinstate Gunn as director. It's said the meeting was given to Gunn out of courtesy, and that it was civil, but that it didn't change Horn's mind.
An earlier report stated that Marvel Studios president Kevin Feige was making an 11th hour attempt to save Gunn, but Variety says while Kevin Feige was out of town and didn't attend the meeting between Gunn and Horn, Feige stands by the studio's decision to not bring back Gunn for Guardians of the Galaxy 3.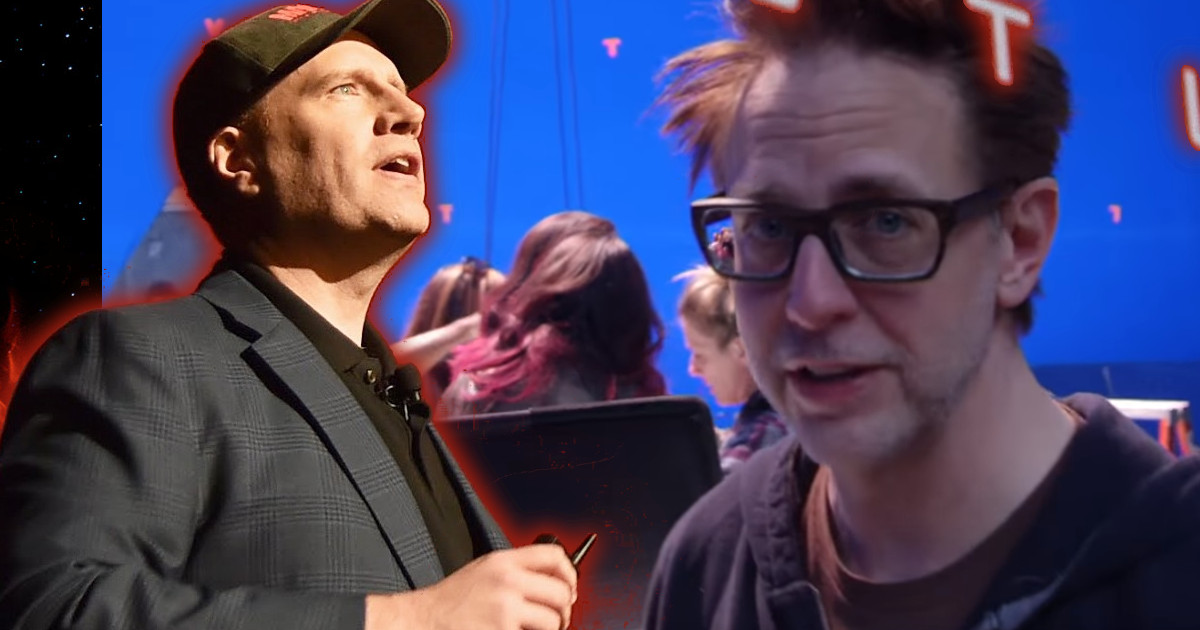 Kevin Feige
Regarding Guardians of the Galaxy 3, the report says once Kevin Feige gets back in town, Disney and Marvel will continue the search for a new Guardians of the Galaxy 3 director. It's further said it's currently unknown if the changes will alter the plans to start filming in February 2019. Before Gunn was fired, he did hand in the script, but it's said a new director will probably need to put some polish on it in order to make it his / her own.
Dave Bautista recently slammed the dismissal of James Gunn and stated he wants to quit if they don't use his script.
Worth a mention is that there seems to be a game of teeter totter going on in the Hollywood trade sites. While Variety seems to be putting out pro-Disney articles (note: which is to be considered rumor as Marvel and Disney have not officially commented), Deadline seems to be putting out the pro-Gunn rumors, which of course could be coming from Gunn's agent.
It's more or less looking likely that Variety has the truth, so fans should start to get used to the notion of someone else directing Guardians of the Galaxy 3. Just a hunch, but I could see Disney going with a female director to "lessen" the backlash (as it wouldn't be "PC" to "attack" a female director).
James Gunn
James Gunn was fired in July by Disney for tweets that resurfaced from ten years ago joking about rape and pedophilia.
Following the dismissal from Disney, Marvel Studios and Guardians of the Galaxy 3, James Gunn issued the following apology:
"My words of nearly a decade ago were, at the time, totally failed and unfortunate efforts to be provocative. I have regretted them for many years since — not just because they were stupid, not at all funny, wildly insensitive, and certainly not provocative like I had hoped, but also because they don't reflect the person I am today or have been for some time."

"Regardless of how much time has passed, I understand and accept the business decisions taken today. Even these many years later, I take full responsibility for the way I conducted myself then. All I can do now, beyond offering my sincere and heartfelt regret, is to be the best human being I can be: accepting, understanding, committed to equality, and far more thoughtful about my public statements and my obligations to our public discourse. To everyone inside my industry and beyond, I again offer my deepest apologies. Love to all."